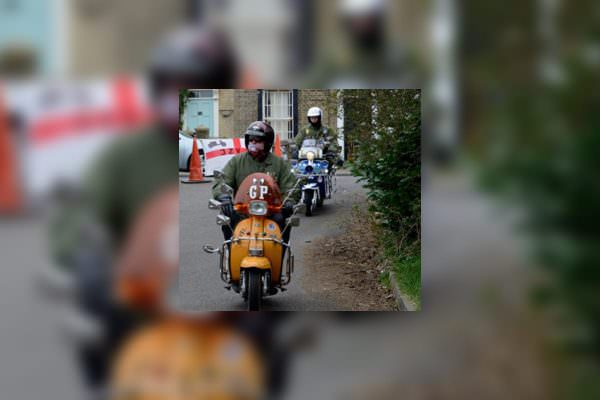 Published 10th April 2015 by Sternfenster Categories:
Updates
---
Easter is the time to give, and it's all the better when good deeds come with a bit of fun, as Sternfenster's National Sales Manager, Steve Lane, would have you believe.
Taking part in a huge Egg Run on two wheels, Steve was one of hundreds of riders embarking on a mission to spread some joy before Easter.
The charity ride saw over 200 members of the Peterborough Lambretta and Vespa Scooter Club (PLVSC) stopping at the Manor Respite Home, Dogsthorpe, the Amazon Children's Ward at Peterborough City Hospital, and the Sue Ryder Thorpe Hall Hospice in Longthorpe to drop off their donations of toys and Easter eggs and bring cheer to children and adults alike.
Steve said: "This is my 12th Easter Egg Run with PLVSC, and this year I had some extra support from Sternfenster."

"All the donations come from local businesses and the scooterists themselves. It's wonderful to see so many children smiling, despite some difficult medical conditions they have to face, and it's great to be able to contribute to making their day more cheerful."
Sternfenster's national sales manager took part in the ride on a Lambretta GP200, and says he's already looking forward to the next year's event:
"The Easter ride has grown from year to year and I'm glad to see so many of the club members taking part in it. I wouldn't miss it for the world."
Now in its 18th edition, the PLVSC Annual Easter Run brings together enthusiastic scooterists to help good causes. This year's event ended in the evening with live music and a raffle to help raise money for the East Anglian Air Ambulance and the Prostate Cancer Research UK.
---