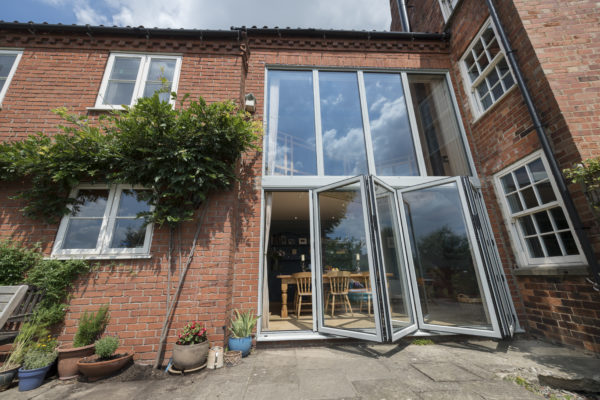 ---
While homeowners up and down the UK enjoy these last days of summer, it's hard to ignore the creeping reality of shorter days and longer nights. It's not news to anyone that a lot of burglars act when it gets dark. So, with the sun setting earlier every day, home security is more important than ever. You can offer your customers peace of mind and first-rate security by partnering with Sternfenster and becoming a member of the Sternfenster Approved Installer Network.
Sternfenster have enjoyed a long and illustrious partnership with Yale for many years. Yale are a household name, synonymous with security and reliability. When you choose products from Sternfenster, you can offer homeowners high quality, market leading locking systems from Yale. If that wasn't enough, Yale locks come with an impressive, 10-year guarantee! Give your customers confidence with locks that don't disappoint.
Sternfenster offer a wide variety of Yale products. The range includes the Postmaster Professional Letterplate and friction stays. Sternfenster even offer Lockmaster, Britain's best selling multipoint locking system! This system is available for a wide range of windows and doors; for example, the Lockmaster 28mm is specifically for bi-fold doors. With the trusted combination of hook and anti-lift pins, this system delivers the security you'd expect from Britain's favourite lock.
Offering reliable and renowned Yale locks won't just benefit your customers; it will also benefit you! Homeowners are naturally more likely to invest in a product with security features that they know and trust. You will be able to make sales more easily when you are offering Sternfenster products with Yale locks. The combination of two reputable businesses will give your customers the added boost of confidence they may waiting for. Trust Sternfenster and your customers will trust you.
Would you like to benefit from the trust and confidence that comes with offering quality products with unrivalled security? Become part of the Sternfenster Approved Installer Network today! With the backing of household names Sternfenster and Yale, selling to homeowners will be easier than ever. Get in touch through the online contact form or reach out directly by emailing sales@sternfenster.co.uk.
---