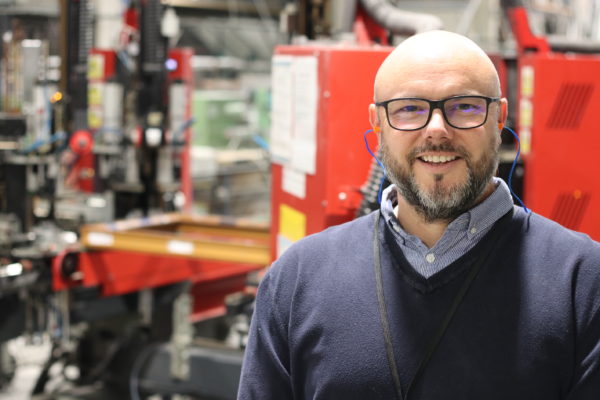 ---
"It's very hard to see demand continuing at the levels we've seen during the pandemic," says Nathan Court, Sternfenster sales director.
"We're in an unusually strong position at the start of the year, many of our customers have work booked up until Spring but this is a reflection of the volume of orders and the long lead times of 2021 – installations booked in October and November were scheduled for March and April, so we're still playing catch up.
"I'm not saying that the home improvement bubble is going to burst, but it's only a matter of time before it starts to 'deflate'," he adds. "When that happens, when things start to get back to normal, then service, product and lead generation are going to separate the good companies from the bad."
Nathan's comments follow the latest house price index figures from Nationwide that show house prices were up 0.9% in November, a 10% year on year increase and an upturn from October, the first month without a 'tailwind' of the Stamp Duty Holiday.
In terms of housing transactions, 2021 was up on 2020 and almost on a par with those seen at the peak of 2007 before the global financial crisis hit the property market.
However, experts are predicting that mortgage rates could rise enough over the coming months to stagnate the market. And while house prices are strong, they have been outpacing income by a significant margin, so they are less affordable. A recent report shows that a 20% mortgage now equates to 110% of pre-tax income – a record high.
According to the Resolution Foundation think tank, some 80% of 25-34 year olds who do not already own a home, lack the required savings and earnings to afford a typical first-time property in their region.
"The housing market has been one of the key drivers for demand over the pandemic," says Nathan. "That was fuelled by the 'race for space', with homeowners relocating to larger properties and a better work life balance from home working – but consumer confidence, interest rates and the availability and prohibitively high cost of property could soon kick in.
"We have already started to see enquiries dropping off in the later part of 2021, and while we shouldn't be panicking about a cooling in demand, we should start to think about getting back to basics and re-focusing on lead generation and sales."
Sternfenster's new Proposal Builder is a next generation digital system that has been designed to offer installers a complete 'cradle to grave', lead to delivery solution.
Online homeowner enquiries are fed to installer websites, which in turn prompt the user to generate a quote by inputting the dimensions of the windows and doors they require, along with additional options for foils, glazing and hardware.
This quote is then replicated in the installer customer's own CRM system, including individual pricing and discounts, allowing them to generate a bespoke, professionally branded quotation pack that can be sent directly to the homeowner's inbox.
Once they have received their quote, users can place a deposit or even decide to go ahead with the purchase at the click of a button. This in turn generates an order that is sent directly to the factory floor and into production.
"With Proposal Builder, the entire sales process is transformed, it's so much more efficient," explains Nathan.
"Installers can create a quotation pack that can be tailored to individual enquiries, there's the potential to include imagery, videos as well as testimonials and even accreditations, but the most exciting part is that you are leading homeowners into placing an order without actually being in the room with them. It's all completely remote, you don't need a salesperson to visit the house or call them up, it can all be done from the convenience of a laptop or smart device."
Nathan adds that the system will eventually include a digital showroom, allowing consumers to interact with and configure all the products in Sternfenster's PVC and aluminium portfolio.
"Creating an interactive showroom is a big investment, in time and money, but once it's finished, it will allow users to experiment with different colours and hardware options, much in the same way you would go online to configure a new car.
"Ultimately, demand will slow," he concludes.
"When that happens, when the competition starts to hot up and effective lead generation becomes more important, installers with access to systems like Proposal Builder are going to be much better equipped to respond."
---