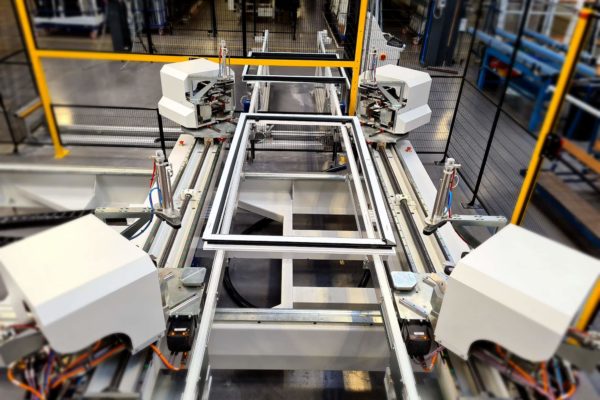 ---
We have invested in state-of-the-art aluminium crimping technology, bringing new levels precision to our aluminium product lines.
Our new 4-head Ever Theta frame crimping machine from FOM, brings exceptional accuracy to manufacture using profile scanning technology.
This includes flagging out of tolerance profiles of as little as 0.4mm out in length or 0.9mm on the diagonal, bringing a very high degree of accuracy to 45° mitre and 90° joints.
Mike Parczuk, Managing Director, said the new platform supported us in not only increasing the quality of manufacture of aluminium products but delivered new levels of consistency.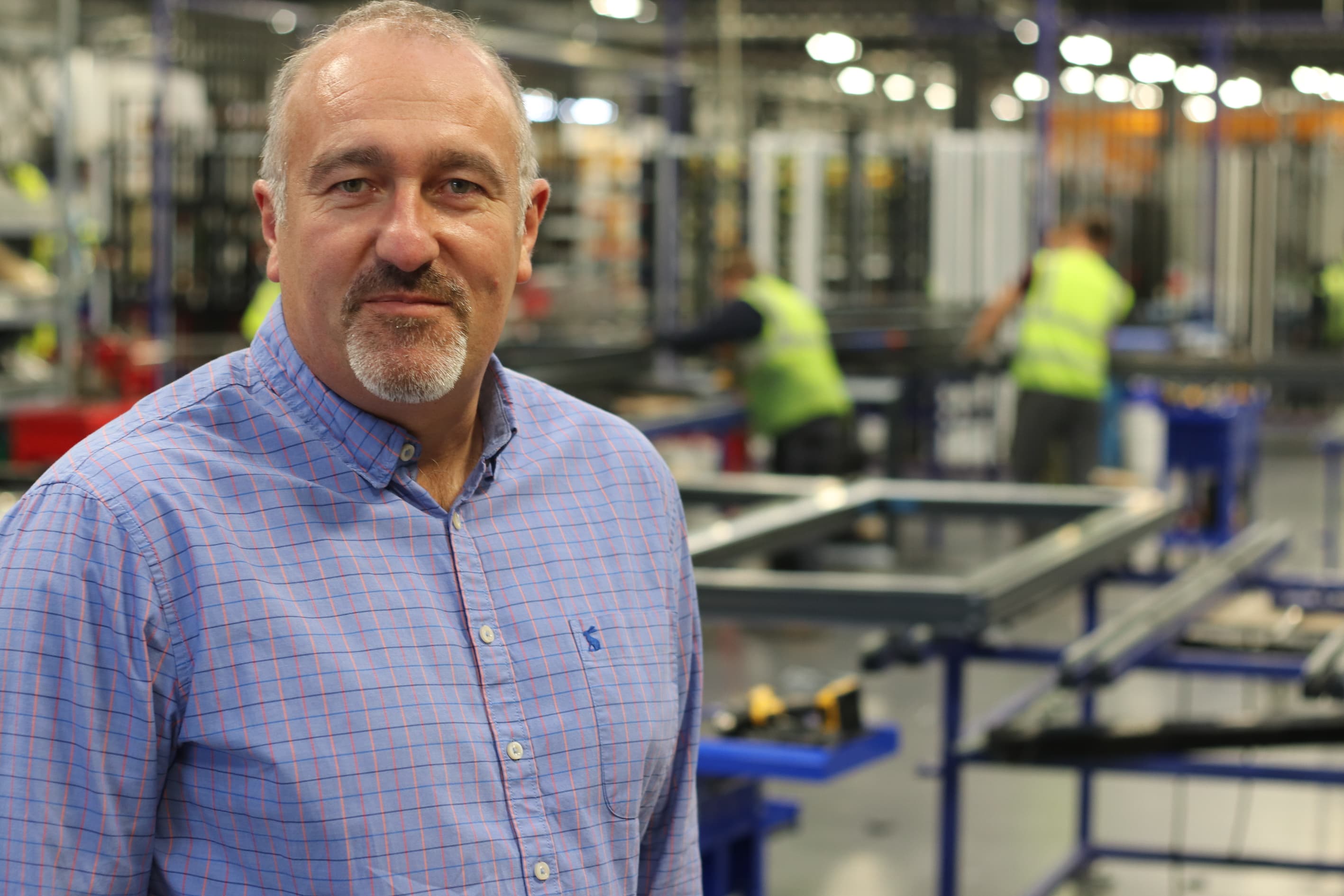 "It allows us to deliver a step change in product quality", he said, "the precision that the new crimper brings to manufacture is incredible. It picks up out of tolerance profiles in a way that you simply cannot do manually – however, good the individual operative.
"More importantly, it does it, over and over again, bringing a far higher degree of consistency to manufacture compared to manual processes. That means we can guarantee product quality from the first to the two-hundredth frame. It's about repeatability."
The latest addition to our state of the art £3.6m, aluminium manufacturing facility, the installation of our new Eva Theta Crimper, comes hot on the heels of the purchase of our new Schirmer ALU BAZ Composite Orbit-C machining and cutting centre.
This in addition to the FOM LMT cutting and machining centre – and, highly unusually – our own powder coating line.
Combined it means we can offer highly competitive lead times across our range of Smarts Visoline, Visofold and Alitherm 300 product offers.
In addition to bringing new precision to manufacture, the Ever Theta also cuts full-cycle times to as little as 2 minutes and 31 seconds – roughly half the time it takes using a traditional single head crimper.
"We're getting increased accuracy in manufacture but also alongside the other investments that we have made in our machining and cutting capabilities and our own powder coating lines, a far greater output", Mike said.
"That's important in supporting us in meeting high levels of demand now – but also as part of our long-term growth strategy", he concluded.
---