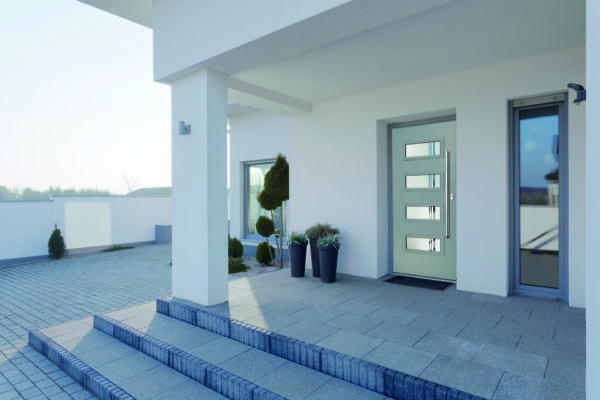 ---
Sternfenster now supplies doors constructed using the latest GRiPCORE technology, which takes composite doors into a new league: they are stronger, heavier, won't warp or crack, and are warmer and more secure.
They also offer unique opportunities for installers, with modern design and glass options, and buying from Sternfenster gives you access to industry-leading marketing support and production visibility.
GRiPCORE doors, developed by DOORCO, are made using a hybrid of cross-laminated engineered hardwood, laminated veneer lumber (LVL) timber, and hardwood stiles and rails, then pressed with 4mm GRP skins. This robust design means these doors will not move, bow or twist more than 3mm, require minimal maintenance, and has security built in thanks to this unique construction.
"GRiPCORE technology is a fantastic evolution of the composite door," Sternfenster's sales director Nathan Court said. "Our doors, built using GRiPCORE technology, iron out many of the irritations that installers have had with traditional composite doors, namely, warping and cracking.
"Too often you are called back to a job because the homeowner says the door won't close properly. This is because the temperature on the outside and inside are wildly different, which puts the door under a lot of thermal stress. The way GRiPCORE doors are engineered irons out those issues, and you are left with a product that not only feels substantial, but can tackle the challenges that the great British weather throws at it."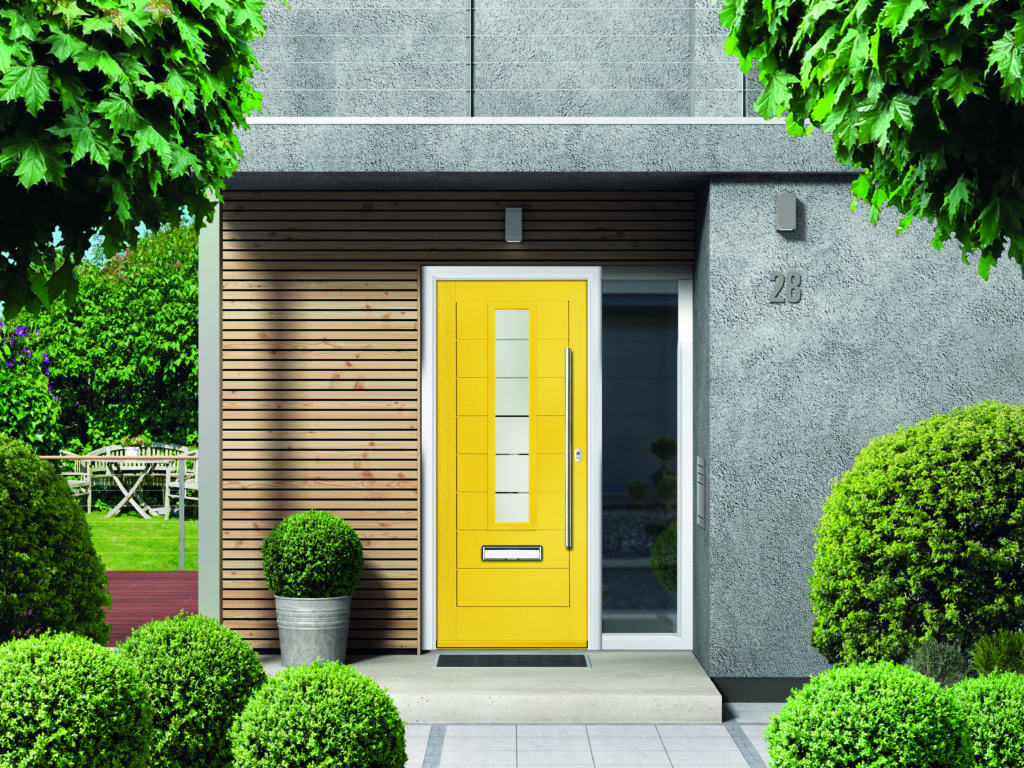 Homeowners can choose from a unique range of door styles, colours, and glazing options to create the perfect customised entrance door for many property styles: choose Belfry for a cosy country cottage, or Augusta Long for striking urban contemporary, for example.
GRiPCORE doors are warmer and stronger than standard composite doors: they can achieve an ultra-low U-value of 1.0W/m²K or better; and they feature multi-point locking mechanisms and high-grade security hardware.
Sternfenster has a range of beautifully designed marketing literature which showcases all composite door styles and options to help your customers choose their dream entrance door.
"Also, by partnering with Sternfenster, you have access to Sternfenster Plus, a next generation, online resource that gives you everything you need to run your businesses more efficiently," Nathan said. "This includes a live production capacity feed that allows you to check on the status of your quotes, contracts and deliveries, download comprehensive training and marketing materials, and visit a regularly updated news feed."
---