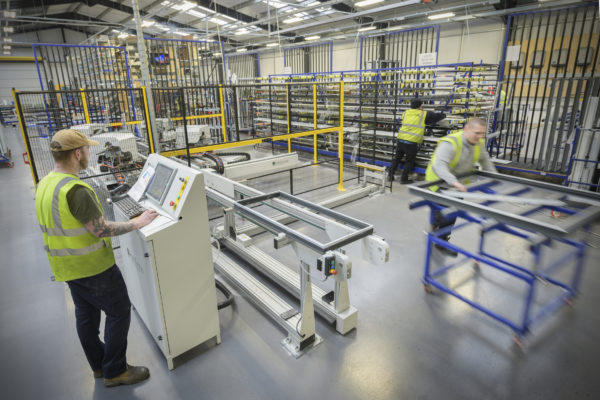 ---
We catch up with Patrick Smyth, Managing Director of A1 Glass and Glazing in Brighton, who gives us his advice on what it takes to run an installation company and how EasyAdmin has transformed the way he does business.
Q. What was your path into the glazing sector?
I started off as an apprentice glass cutter at a company called Solarglass at the age of 16. From there, I went on to work for various other glazing companies until eventually, I had a call from one of the guy's that I was working for, who offered me the opportunity to start up a new company with him. 
That was A1 Glass and Glazing, and I'm still going strong 39-years later!
I remember my dad saying to me when I first started out, 'people will always need glass, if you stick at it, you'll do well'. He was right. I did stick at it, and it's worked out really well for me – it's not been the easiest career path at times, but I wouldn't change it for the world. 
Q. If you had one piece of advice about starting a glazing installation business, what would it be?
Work hard, and don't be afraid to take risks. If you're prepared to do that, to commit yourself fully to do what it takes to succeed, then it will change your life. But try not to get too stressed while you're doing it!
A decent work ethic is also really important. I work hard, sometimes I start at 5am, and I'm still going at 8pm. It can be a slog, but I absolutely believe that when it comes to work and life, you reap what you sow! If you have an opportunity to start a business in this industry, then you should grab it with both hands.
These days, however, I'm afraid that lots of young people don't want to put the effort in. That might be because there's less of an incentive to learn a trade, with schools promoting the route to university instead, or it might be because some other trades are more attractive because they pay more. 
Basic labouring can earn you £400-500 a week, and that's more than you'll get as a trainee window fitter, which involves learning a skill. 
Young people will take the easier route or one that gives them more money to start with, even if they could earn much more in the long run in the window industry – ultimately, it's more rewarding, but you need that work ethic if you want to succeed.
Q. Tell us about a recent project
We've just completed a really nice job for the Malmaison Hotel in Brighton. That was worth around £60,000 and included aluminium windows and doors that we sourced from our supplier, Sternfenster. 
Projects like the Malmaison Hotel are always great to be involved with because Sternfenster has invested a lot of money into their aluminium factory. That means the quality of the product is excellent and they have the capacity to deliver at short notice if we need it.
Q. What is the most difficult/challenging project that you've worked on?
We've been in the business a long time now, so apart from having to deal with the occasional tricky customer, we're able to handle most installations without too much bother. 
If I had to single out a particular challenge, then I would say handling glass at height can sometimes be problematic. We do a lot of work in London fitting glass balustrades, so access can be difficult. But we've invested in machinery to help with this, which makes the job a lot easier. 
Q. What's the biggest change you've experienced in your business?
There's been a few, but I would say that modern technology has transformed the way we operate on a day-to-day basis. With Sternfenster, we use a CRM system called EasyAdmin, and I'm not exaggerating when I say it's the best thing that's happened to my business. I use it for everything; it saves me so much time.
We use it as a quoting system to place orders online, and if I need to check on those orders, then I can just look them up on my phone. Everything is much more efficient, there's less chance of making mistakes, and we can run a much more professional company. It's really made a massive difference.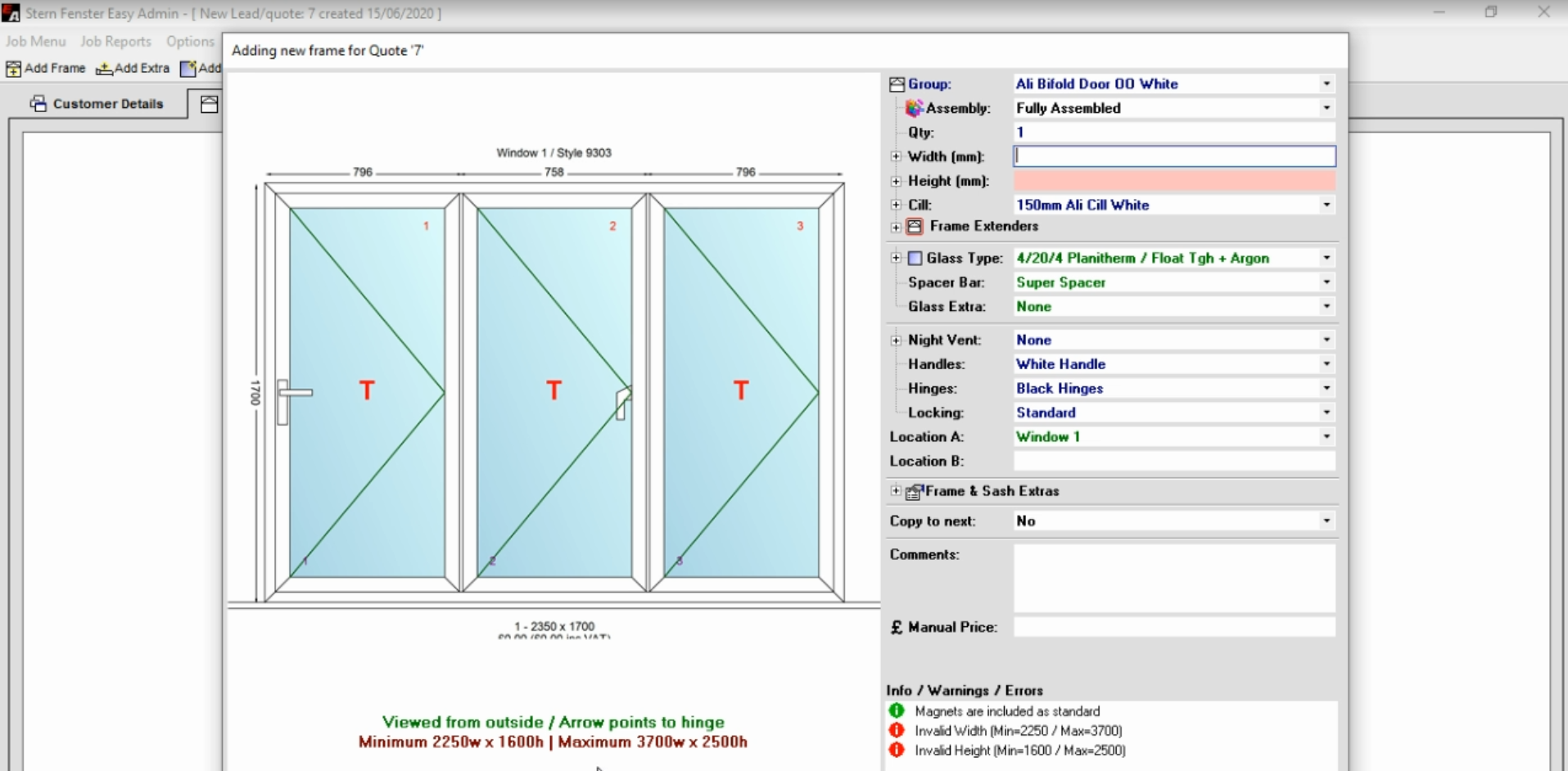 Q. What's the biggest issue currently affecting you as an installer?
Keeping up with demand. Like most others, we've been flat out over the last year or so, and it's only getting busier. We've had delays getting orders in, but we're not the only ones. Again, we work closely with Sternfenster, so we're aware that demand is outstripping supply across the industry, and we know that they will always do everything they can to help us out. That level of support makes a big difference. 
The conditions we're seeing at the moment won't last forever, but I don't see demand slowing down anytime soon – there's still a lot of money about, and we're busier now than we've ever been. 
For more information, visit www.sternfenster.com email sales@sternfenster.co.uk or call 01522 512525
---