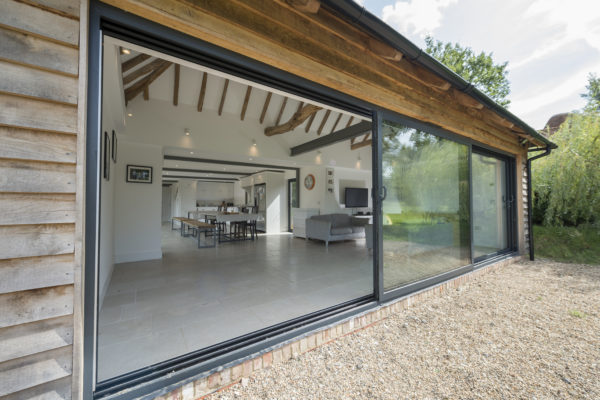 ---
Our aluminium patio doors are made with the newest cutting-edge technology; ultra slim, precision mitred aluminium provides a strong but sleek profile perfect for both contemporary and traditional homes. The Visoglide patio door also offers homeowners a variety of opening possibilities, so your clients can customise their new patio door to their specific needs. This means that as an installer, you can provide your clients with a wholly bespoke, one-of-a-kind product that sets you apart from your competitors.
Stunning Visuals 
The Visofold is a great choice for aluminium door installers as the unparalleled aesthetics are popular with homeowners across the UK. With a flush frame upstand as standard and a wide choice of colours and finishes, your clients can create a beautiful transition to their garden.
The Visoglide patio doors also offer a wealth of enhanced customisation options that allow your customers to control their design. With the choice of 2/3/4/5 or 6 sliding sashes and sliders on the inside track, unless otherwise specified, whatever a homeowner's style, they can create an aluminium patio door that suits their taste. 
Give your clients aesthetic flexibility with our supply aluminium patio doors.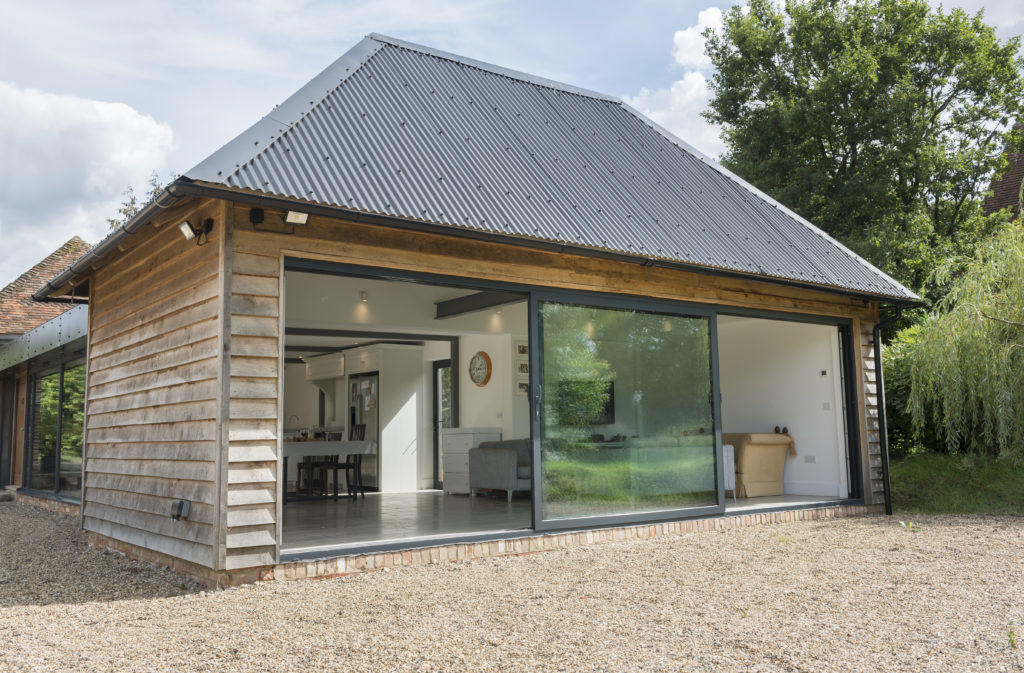 Fully Functional 
We understand that while aesthetics matter as an installer, quality is of the utmost importance. Our trade aluminium patio doors boast a high performance polyamide thermal break, designed to keep the warm in and the cold out – overall uValue 1.6Wm2k (1.2Wm2K centre pane uValue). They are also air permeable: Class 3 600 Pa, water tightness: Class 7a 300 Pa and resistant to wind load: Class AE 2400 Pa. 
With the thermally broken frame and secure weather sealing, your clients can enjoy increased energy efficiency and weather protection in their homes. While you, the installer, can be confident that you have installed a product that will continue to function at peak performance for years to come. 
Durable & Secure 
A large positive for installers of our aluminium patio doors is Visofold's highly secure framework. A great feature for both homeowners and tradespeople alike, installers can be sure of the longevity of their project while owners can enjoy peace of mind that their home is protected from intruders. This is all thanks to the internally beaded system, multipoint locks and the high security bi-directional locking points across the door. When you choose to supply your customers with our Visoglide patio doors, know that you have provided a top-quality product that will strengthen installer trust and have them recommending you to others.
Take a look at our virtual showroom to find out even more about the benefits of our supply of aluminium patio doors.
Support for Installers
Sternfenster's installers receive excellent support, increased leads, and our newest marketing package to help them develop and grow their businesses.
Apply to become a member of our network and a certified installer of Sternfenster today.
---