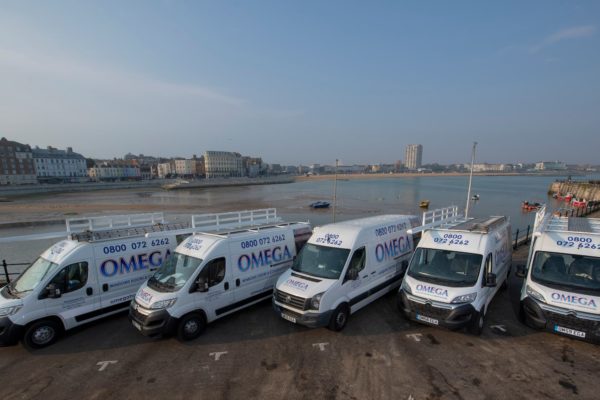 ---
"Demand for retail has grown enormously, especially in the last 12 months, and we have enjoyed considerable growth because of it," says Julien Piper, Director, Omega Windows, Doors and Conservatories. "The support we have had as a Sternfenster Approved Installer has been instrumental in capitalising on that success. Since joining, we haven't looked back."
Omega, which sells our full range of PVC and aluminium window and door product offering to homeowner customers across Kent, has been located in the coastal town of Margate, since 1994. It has operated from the same retail showroom since 1996, and now also benefits from an additional trade counter located close to its main premises.
"If we hadn't made the decision to become a Sternfenster Approved Installer, if we hadn't taken the plunge, I can honestly say that we wouldn't be where we are today," says Julien. "We've gone from operating two to six teams of fitters and we've doubled our turnover – that's mainly attributable to the support we have received from Sternfenster."
Our Approved Installers benefit from a comprehensive package of customer support, focusing on enhanced lead generation and business management tools, but also extending to marketing and training plus exclusive extended warranties on products and homeowner security guarantees.
"We are fully engaged with all the benefits that come with being an Approved Installer," says Julien. "This includes the lead generation we get via Sternfenster, through our website and from additional SEO support.
"One of the stand-out benefits for us is EasyAdmin," he adds. "We have two offices that need to remain synchronised, and three computers at each location. These are all linked through EasyAdmin and that means if a quote comes in, you have visibility of that instantly throughout our systems. We can also use it to keep track of leads, and to generate invoices and sales reports.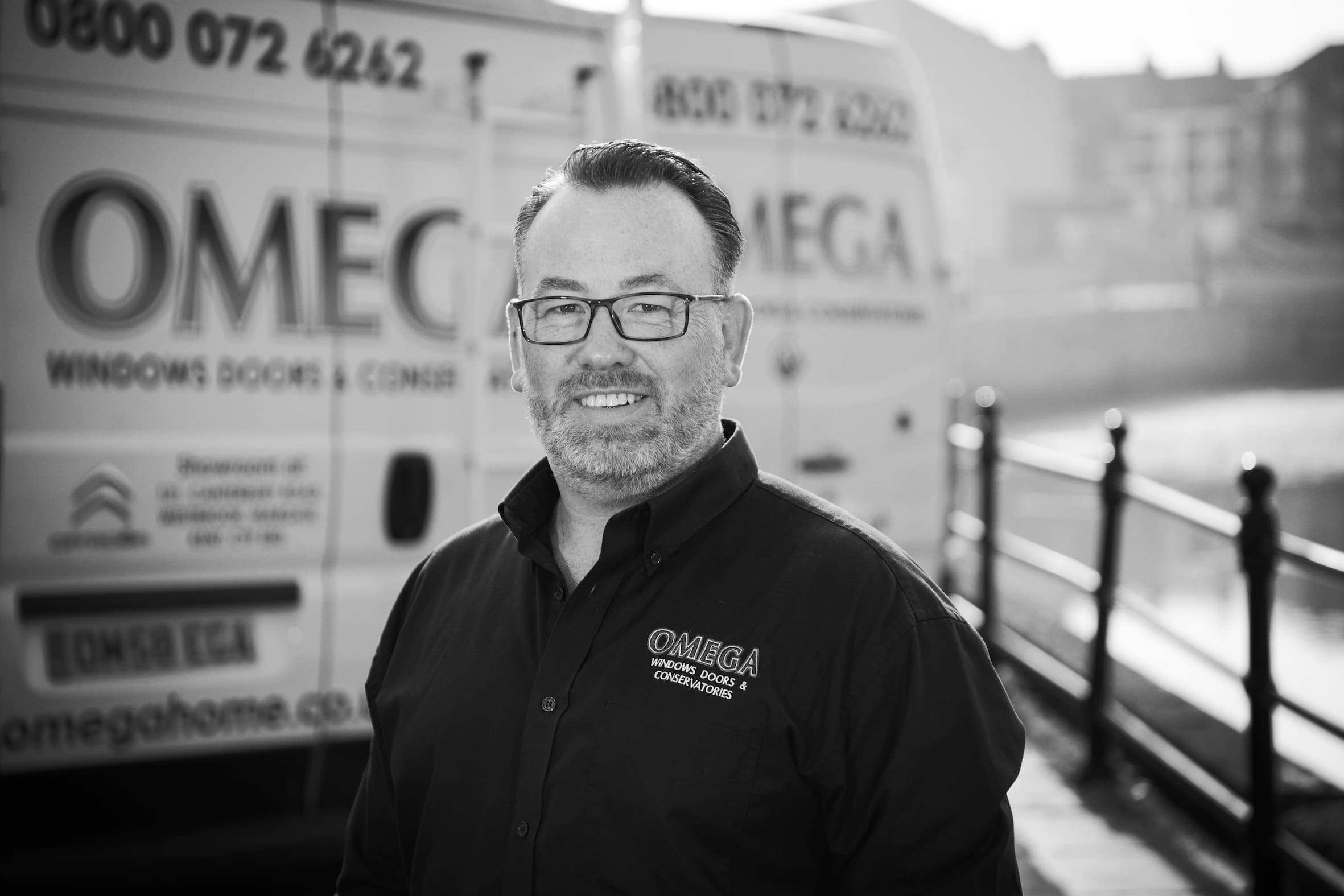 "It has transformed the day to day running of the business and it's especially useful for our trade counter," he continues. "Once a quote has been entered into the system, it produces a job reference number that we can then track and that works really well for our customers.
"We also take full advantage of Sternfenster Plus. It allows us to keep tabs on our orders and we can use it to see when deliveries are coming, but it's also a great source of information," he adds.
As a dedicated, online resource, Sternfenster Plus offers installers improved levels of communication and clarity on order lead times.
It allows them to check on the status of quotes, contracts and deliveries and also features a regularly updated news feed. This can be used to learn more about new products, or industry related topics and also provides insight of developments.
It is also home to an extensive library of downloadable training and marketing material, accreditations and technical data, plus a live production capacity feed. This provides real time data on the capacity of individual products, across our aluminium and PVC lines, and gives installers a unique overview of the fabricator's production schedule from the moment an order is placed.
"The support from Sternfenster is extensive, but it comes hand in hand with a portfolio and service that has allowed us to take full advantage of an increasing homeowner demand for higher value products, and that includes for flush casements, aluminium and colour – our storeroom has more anthracite grey in it than white at the moment!" says Julien.
"We've noticed a particular upturn in demand for ally bi-folds and Sternfenster's lead times on aluminium make a big difference in being able to respond to that."
A significant £3.5m investment on a dedicated manufacturing facility and in-house paint line, bolstered by an additional six figure spend on state-of-the-art machinery in the last 12 months alone, has allowed us to take the lead on aluminium supply.
This includes rapid, five-day lead times on our Smart Visofold aluminium bi-fold, as well as on our Smart Alitherm 300 casement offering.
"There are clear benefits to being a Sternfenster Approved Installer, but I also have to say the support from the Managing Director, Mike [Parczuk], has proved to be absolutely invaluable over the years," continues Julien. "He's always there to talk to when you need some advice, if you need some direction. I've worked with other suppliers over the years and I've never spoken to the boss once – but Sternfenster is a family run business and that's reflected in the working relationship we have.
"At the start of the first lockdown in March last year, Mike was the first person I called! He helped us to stay focused, and to navigate through an extremely complicated and stressful situation. We've come through it and now we are in a stronger position than we've ever been," concludes Julien.
"This, and the advantage we have from being an Approved Installer, has allowed us to build an unbeatable reputation for quality and service in the local community – it has put us streets ahead of the competition."
---