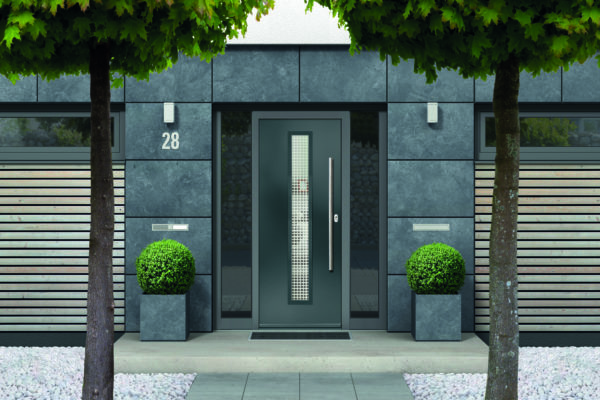 ---
As we look into the future, we can say for certain that there will be uncertainty. Because of this, both businesses and their customers are looking for certainty more than ever before. At Sternfenster, we're just like you: we look to make things certain for us, our clients and our customers by sourcing a range of market-leading products from companies you can trust. So, if you're a business looking for more certainty in 2022, you can count on us.
At Sternfenster Window Systems, we've been helping companies in the home improvement sector for decades. And, as we look forward into the years to come, we can say for certain that our commitment to helping businesses supply the best products to their customers hasn't diminished. With our market-leading range of windows, doors and business services, we can provide businesses with the designs that homeowners seek. We're also making it easier to track orders and stay on top of the supply chain.
If you're interested in becoming a member of the Sternfenster network, then we're making that easier too in 2022. Members of our UK wide network benefit from a listing on our site, access to our incredible services, and the reputation that being a Sternfenster installer gives you. Because of this, you can have more certainty in how you see your business and more certainty in how your customers see yours. Get in touch with Sternfenster today to find out more, or read on below about how we're preparing businesses for 2022.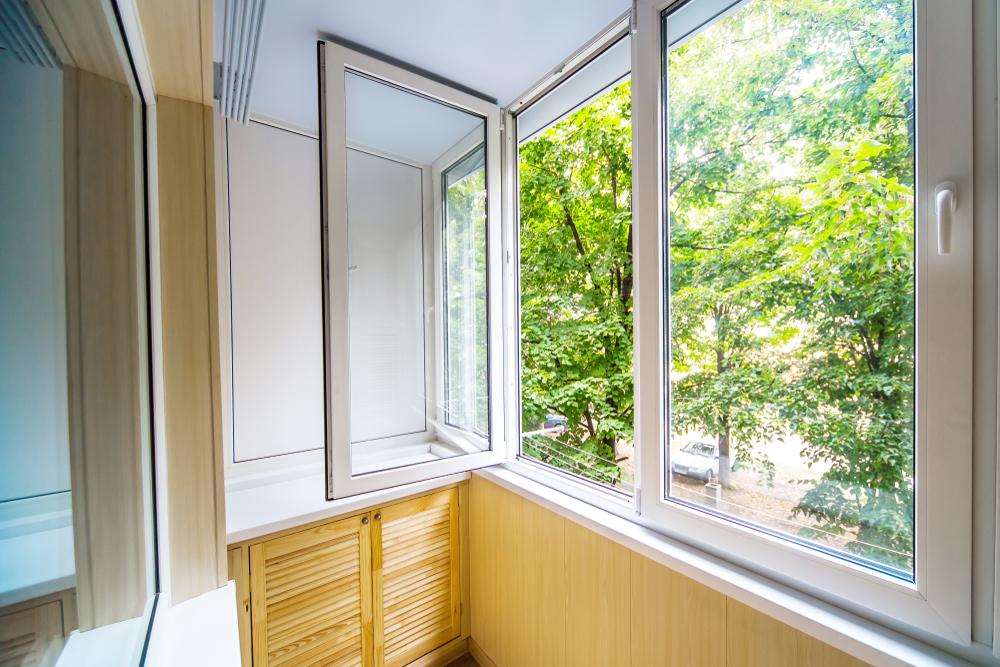 Market-Leading Windows for 2022
Sternfenster Window Systems has always provided market-leading windows for businesses – and 2022 will be no different. With our selection, we can offer both uPVC and aluminium windows in various popular styles, including casement, tilt and turn, flush casement and our stylish StyleLine designs. We've made sure that our whole range is sourced from market-leading manufacturers, too. By working with Deceuninck and Smart, you can be sure you have respected names in your product line.
With these companies on our side, we're more certain than ever of the quality of our window range. Deceuninck's uPVC windows are Secured by Design approved and bespoke with the option of astragal bars across the range. At the same time, Smart's aluminium profiles are thermally broken to provide homeowners with optimal energy efficiency. As a result, your customers can look to you for the brands they trust and for windows that make a real difference. Explore our full range of uPVC and aluminium windows to see what products you could offer.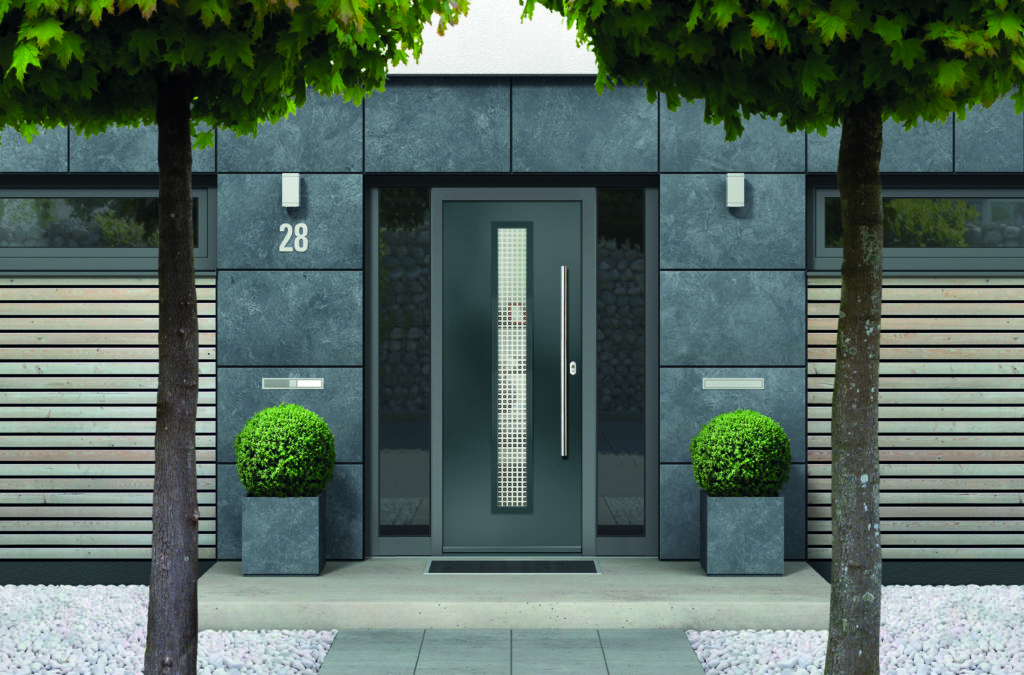 Market-Leading Doors for 2022
Alternatively, you could open the door to a wide range of market-leading doors for your business. We offer a vast array of styles once again, including residential doors, bifold doors, patio doors, French doors, and commercial doors for any trade or business orders you get. You also have the option of composite doors, which feature a blend of solid timber, reliable uPVC and innovative GRP skin, which create one of the most durable entrances on the market. With these doors, homeowners will be spoilt for choice.
Again, Sternfenster works with Deceuninck and Smart across our range of doors. Our uPVC range includes fantastic flush doors, too, a unique double door design that provides wider openings to a patio or garden. Sternfenster's products are also picked out to be a friendly option for your installers. All of the designs we stock are quick to fit and simple to get to grips with, meaning your whole team can become qualified and capable of getting these doors into homes in no time at all.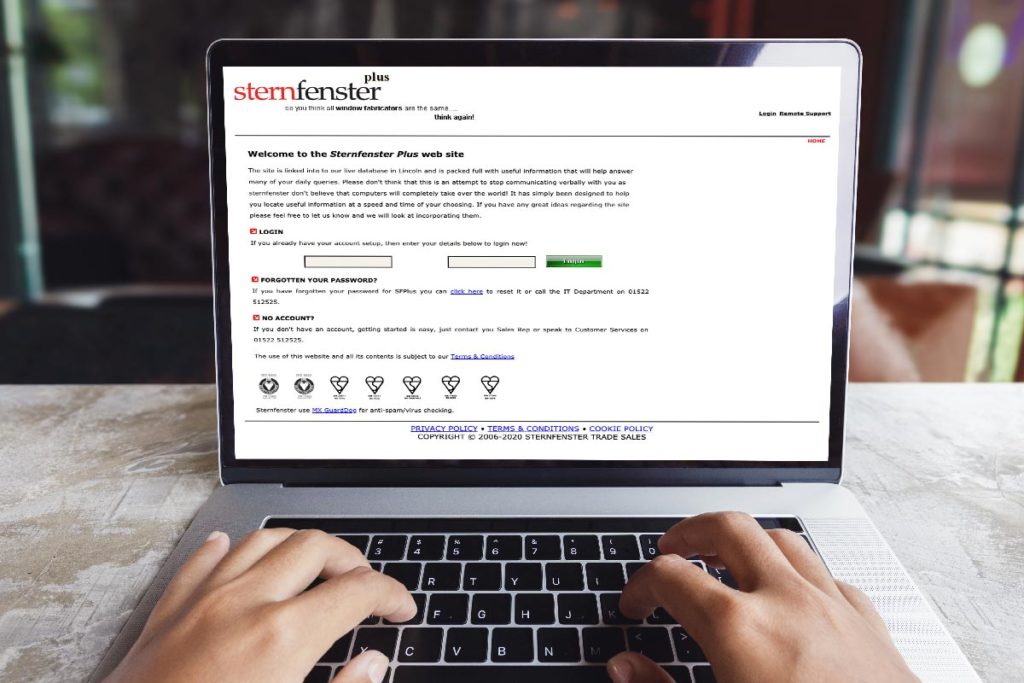 Market-Leading Business Services for 2022
When you become part of Sternfenster's Approved Installer Network, you'll get more than just market-leading products for your home. You'll also be able to benefit from a variety of business services that help both you and your customers get what they want. For example, you can benefit from offering windows and doors with our powder coating service, meaning we can imbue any chosen colour into the frame of our designs. Not only does this mean your homeowners can make custom orders, but their colours can also last for longer.
And, with SFplus, we're changing the way your business operates for 2022. Our business systems can help you keep track of orders and stock of our products, giving you certainty in difficult times. We also offer different online systems, including the EasyAdmin CRM, that allow you to manage high demand. With SFplus, you'll get a live production feed, a regularly updated news ticker, marketing and training assets available for download, and so much more besides.
Sternfenster: Market-Leading Products for Business Certainty
If you need more certainty heading into 2022, why not consider becoming part of Sternfenster's Approved Installer Network to add our market-leading products to your business offering? You can pick out our uPVC and aluminium windows and doors, and we offer a range of other products, including curtain walling, glass enhancements and flat roofing. And, with SFplus, you'll take control of your business for the better moving forward. Get in touch using our online contact form, or join our network today to get certainty heading into 2022.
---