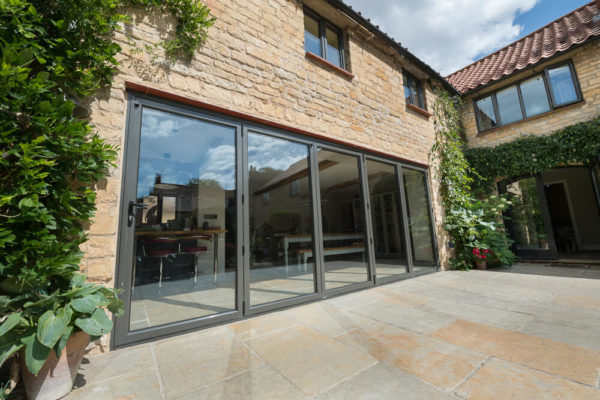 ---
What are the benefits of modern bifold doors? Modern bifold doors are an impressive and sleek property piece that is perfect for elevating the style and function of any home it is installed upon. Made with an efficient, modern design in mind, modern bifold doors are optimal doors that boast a style perfect for contemporary properties or for homeowners looking to spruce up their more traditional homes with a slice of modernity. Below we will be discussing the many benefits of modern bifold doors and how they can improve the quality of life at home.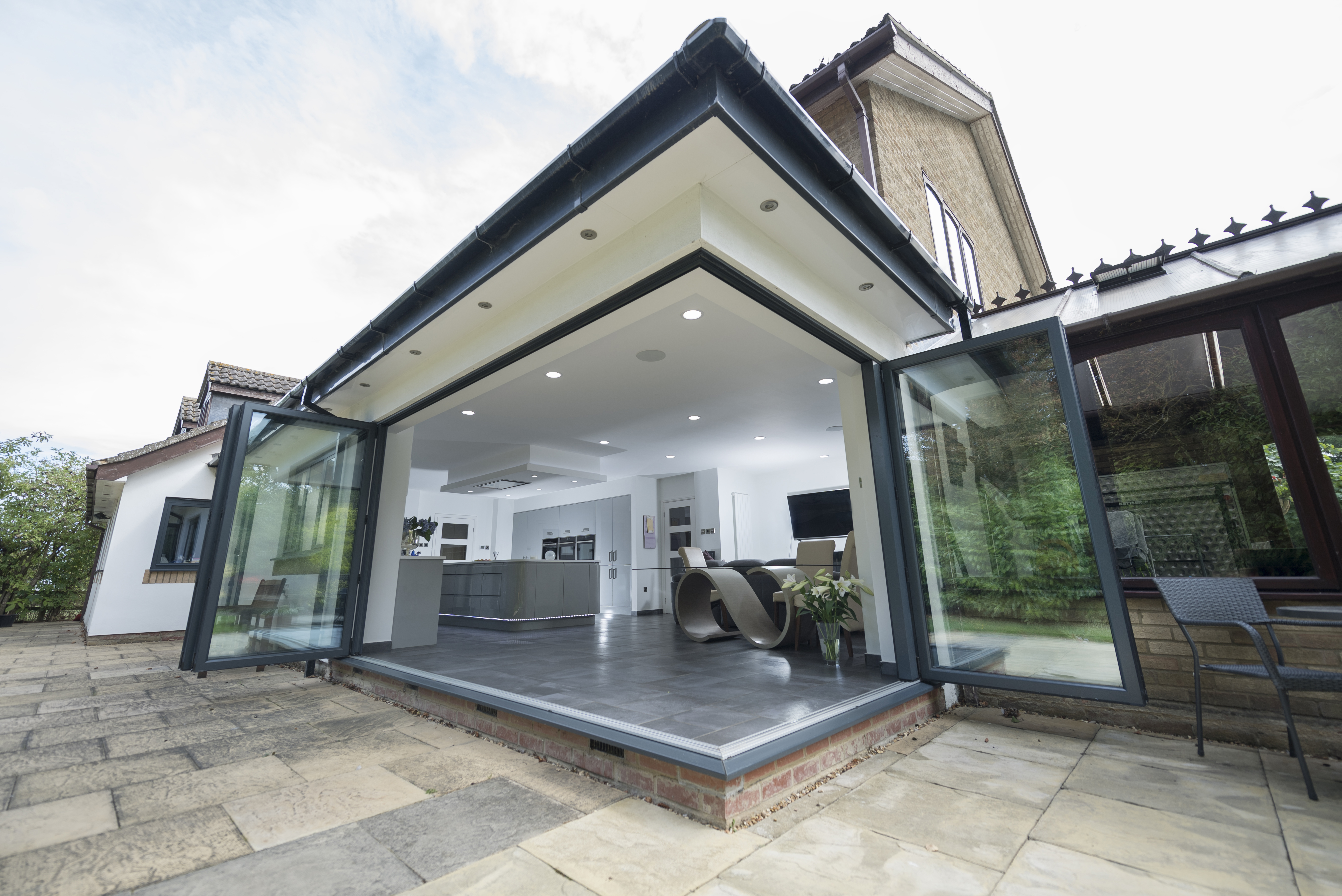 High Thermal Performance
At Sternfenster, we make sure that our valued customers can enjoy their homes in comfort. We understand that when the colder seasons arrive, your property can become unbearably chilly, forcing you to layer up or switch on the central heating. We would argue that the aforementioned are unnecessary with our modern bifold doors. Our modern bifold doors are highly thermally efficient! Featuring a polyamide thermal break which is a cleverly engineered insulating material. This means that your bifold door will be able to trap and retain the natural heat inside your home, keeping your interior warm and cosy, even during the winter. This also circumvents the need to switch on the radiators, saving you money on the energy bill whilst you and your loved ones can enjoy a comfortable warmth.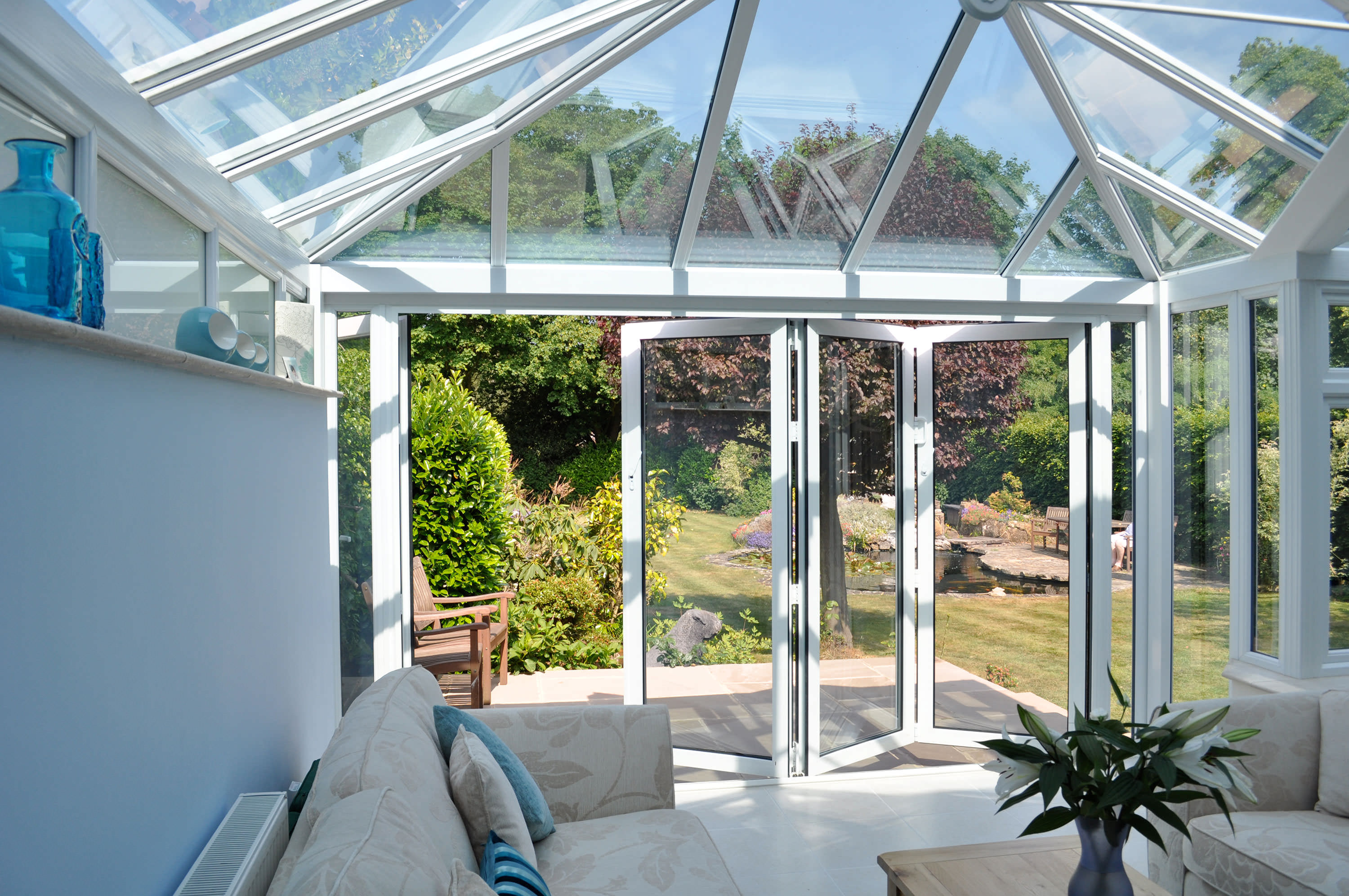 Smooth Transitioning
Our modern bifold doors are an exceptional property piece when it comes to creating a seamless transition between your home and the back garden. We offer our valued customers full reign when it comes to creating an easier path to the outdoors. You have the option to decide the threshold of your modern bifold door. All bifold doors have the customisable option to either sport a low or, for easier access and unimpeded pathway, rebated thresholds. The system can lower threshold heights by up to 25mm. This can make the transition between the interior and exterior vastly smoother and easier for both wheelchair and pushchair users. Make the transition between your home and into the back garden graceful, seamless and most importantly, enjoyable with our modern bifold doors.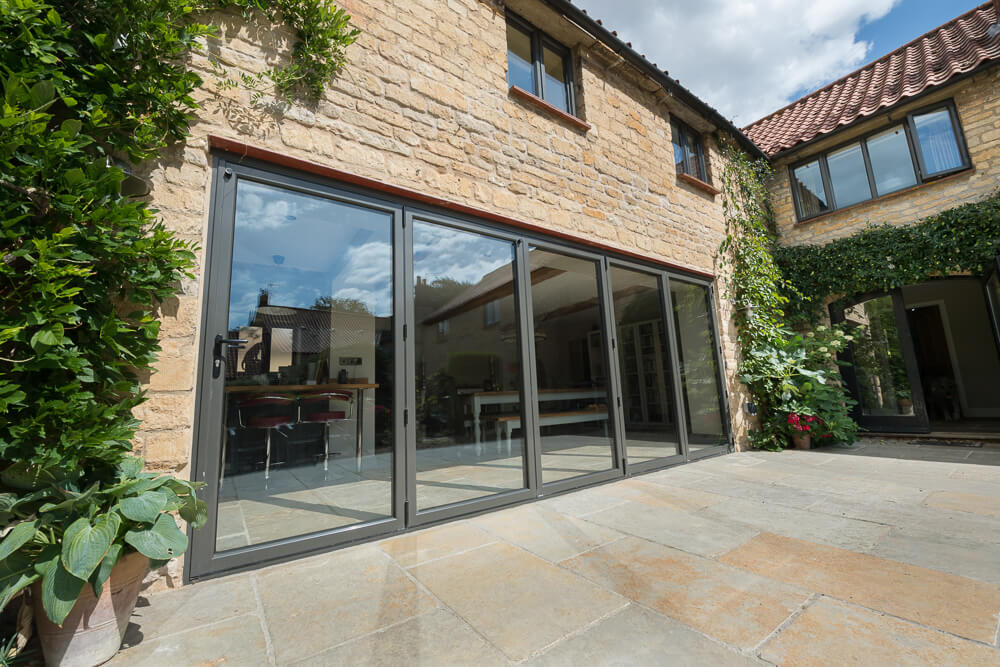 Increased Security
At Sternfenster, we understand the desire for homeowners and their loved ones to feel safe inside their own properties. The idea of attempted burglaries and home invasions is terrifying enough, which is why we make sure our modern bifold doors increase your home security. We have outfitted our modern bifold doors with an array of security hardware to make sure you feel safe and secure. Our modern bifold doors feature multi-point locking mechanisms on our main opening sashes, shoot-bolt locking on floating mullions and advanced hardware to suit any application, be it either commercial or residential. Our locks have been fitted onto an inherently strong and robust aluminium profile that ensures that our high standards of security are met and remain consistent through the entirety of the modern bifold door frame.
High Quality Gaskets
When the weather decides to be miserable, we can understand homeowners concerns over their properties being plagued with draught and water ingress. That is why our modern bifold doors have been designed to be weatherproof. With their aluminium profiles, we have outfitted our bifold doors with EPDM high quality gaskets and weather brushes to significantly enhance the weather resistance. Complying with the requirements of the Building Regulations Document L 2010, you can be sure that you are not only within the confines of any strict property regulations but that your home will no longer be suffering from draughts or water ingress as our modern bifold doors eliminate them.
Aluminium Modern Bifold Doors
Our modern bifold doors utilise a resilient and robust aluminium frame that not only offers a substantial lifespan, saving you on potential maintenance costs and the eventual need to buy a replacement door, but at Sternfenster, we offer a variety of customisation options for our valued customers. Because of the versatility of our aluminium frames, our modern bifold doors can come in a plethora of colours available to you! Enjoy many colour choices (including dual colours) that allow you to create a bespoke modern bifold door that can match the aesthetic of your home, creating a seamless and natural extension of your property. On top of this, our aluminium frames can be flexibly configurated. This means you can decide whether you want your modern bifold door to start from left to right or right to left with either square or rounded edges. Make your bifold door truly yours.
What are the benefits of modern bifold doors? At Sternfenster, we believe that the benefits of a modern bifold door are numerous and can improve the quality of life at home in a number of ways. Homeowners can enjoy heightened thermal performance, enjoying a cosy interior without the energy cost. You can enjoy a much smoother transition between your home and the outdoors, as well as increasing accessibility for both wheelchair and pushchair users. Those with modern bifold doors can rest easy, knowing that their home security just increased with their installation. And that their home will not suffer from water ingress or draught damage. As a whole, our modern bifold doors offer a range of modern benefits available to any homeowner. T
Bi-Fold Doors Prices
Find out how much you could save on bifold doors today with Sternfenster!
Find a Sternfenster Approved Installer today or fill in our online contact form to speak to our friendly team.
We look forward to hearing from you!
---