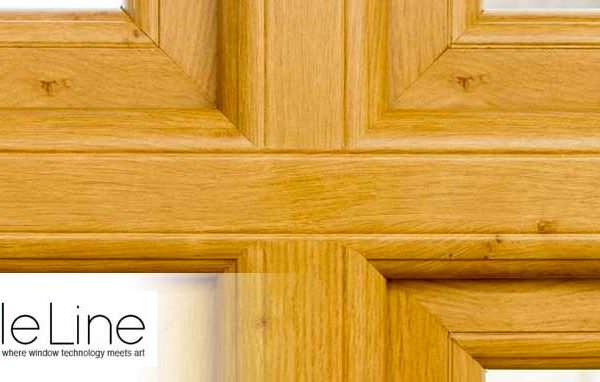 Published 2nd December 2014 by Sternfenster Categories:
Updates
---
New State-of-the-Art Machinary
Sternfenster is UK's first fabricator to acquire state-of-the-art machinery that allows for a seamless weld of the uPVC corner joint.
Windows Active catches up with Mike Parczuk, Sternfenster's Managing Director, to find out more about this revolutionary machinery, and how the company's relentless investment strategy is placing them at the forefront of change in the higher-end uPVC market.
Mike explains: "The seamless Graf welder is enabling us to deliver a series of unique products to the market. We use the welder for higher-end products, such as woodgrain foiled PVC windows and doors. You need to see it to believe it, but the products we can produce are of an undisputable quality."
The machinery combines two manufacturing stages: cleaning and welding, allowing the fabricator to obtain high quality products with increased strength. And it's not only the quality of the product that is improved, but also the productivity of the manufacturing process.
Quality Product Range
Sternfenster manufacture the Deceuninck 2500 and 2800 series; Spectus vertical sliding sash windows and the whole range of Smarts aluminium products, including bi-folds and shop fronts. They also produce over 3,000 glass units per week.
Relentless Investment Strategy
The investment in the seamless Graf welder forms part of the company's strategy for continuous development, as Mike comments: "We don't prepare ourselves for growth now and again, we constantly invest in better, faster and more efficient machinery, which means our customers will get the very best products and service at all times."
Graf welder aside, this year alone Sternfenster has acquired a brand new corner cleaning machine, following a long series of investments in cutting-edge machinery, including a fully automated glass line, an automatic arrising line, as well as an automatic aluminium saw and CNC machine centre.
Competitive Prices and Faster Turnarounds
Mike comments: "Our investment programme hugely benefits our customers, as we constantly aim towards higher quality, more competitive prices and faster turnarounds. By acquiring new machinery and improving our production processes we make sure our clients are the first to benefit from the latest developments, giving them a competitive head start."
He added: "It's our relentless investment strategy that sees the addition/replacement of new machinery every year, combined with genuine customer dedication that allowed us to carve out a niche in the market for unique, high quality uPVC products."
The interest generated by the new products brought to the market by Lincolnshire's fabricator has already been higher than predicted, which prompted Sternfenster's managing board to include the acquisition of another seamless Graf welder in its plans for next year, together with a PVC machine and saw centre.
Future plans stretch further than investment in state-of-the-art machinery, as the fabricator's intentions for expansion will focus on the development of a strong aluminium division which will see the construction of a new, dedicated factory next year.
About Sternfenster
Sternfenster is one of the industry's leading fabricators and is operating from an 80,000sq.ft. production facility in Lincoln. Established 40 years ago, the company has always been a family run business and is currently headed by the original founders' sons, Mike and Simon Parczuk. Sternfenster employs over 140 staff, many of which have been with the company for more than 20 years.
For more information contact Sternfenster on 01522 512525
---