Published 16th November 2021 by Sternfenster Categories:
Windows
---
Are you looking to design bespoke uPVC windows for your home? Do you have bespoke uPVC window ideas that you're looking to explore but can't find what you're looking for? At Sternfenster, we used to find it so frustrating when we wanted to make our homes that little bit better but couldn't find a company that could turn our ideas into a reality. It's why we created our Approved Installer Network, meaning that we can offer our bespoke uPVC windows through companies all across the UK.
We're proud to say that our uPVC windows are market-leading, thermally efficient, secure, weatherproof, and always bespoke. All of our windows are fully customisable, meaning you can choose nearly every aspect of the design. At Sternfenster, we also make sure you choose windows from a leading manufacturer to add to your home. We work with Deceuninck, one of Europe's leading companies, to offer windows with their outstanding uPVC profiles.
Because of this, you can choose from a wide range of styles for your bespoke uPVC windows without any compromise. You could pick out some classic casement windows, take control of your home with new tilt and turn windows, or find fantastic flush casement windows as part of our range. And, with the help of an approved installer near you, you can fit your bespoke uPVC windows made-to-measure and with fast lead times. Find your installer using our simple search tool today.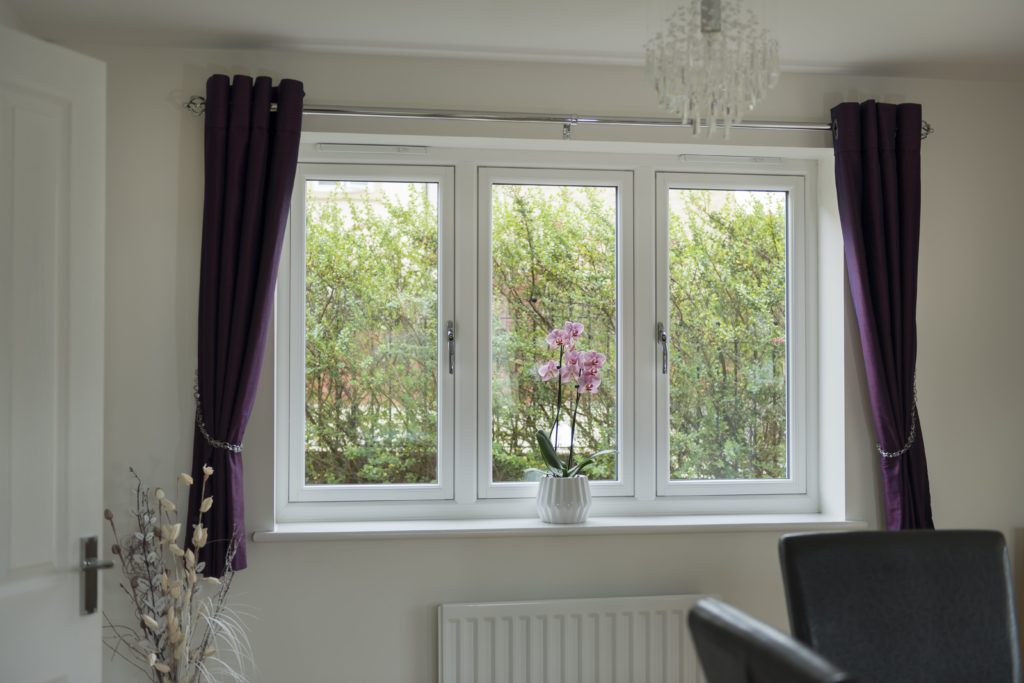 Bespoke uPVC Casement Windows
With Sternfenster, you can pick bespoke uPVC windows from our collection of window styles. Because of this, you can get more choices for your home, and you'll have more opportunities to design the window of your dreams with us. Our first, and most popular option, is our uPVC casement windows – they have a classic design with slimline profiles surrounding a full section of double glazing. Because of this, these windows are bright, fit almost any area of your home, and are more customisable than any other design.
You can modify our uPVC casement windows in hundreds of ways. For example, you could choose from one of our unique glass options, meaning even the glazing inside your windows adds character to your living space. We can offer both stained glass and bevelled glass for your window, and you can choose from a variety of unique designs and patterns to make your windows stand out. No matter your design, you'll still get it on advanced double glazing, which makes your home warmer and more secure.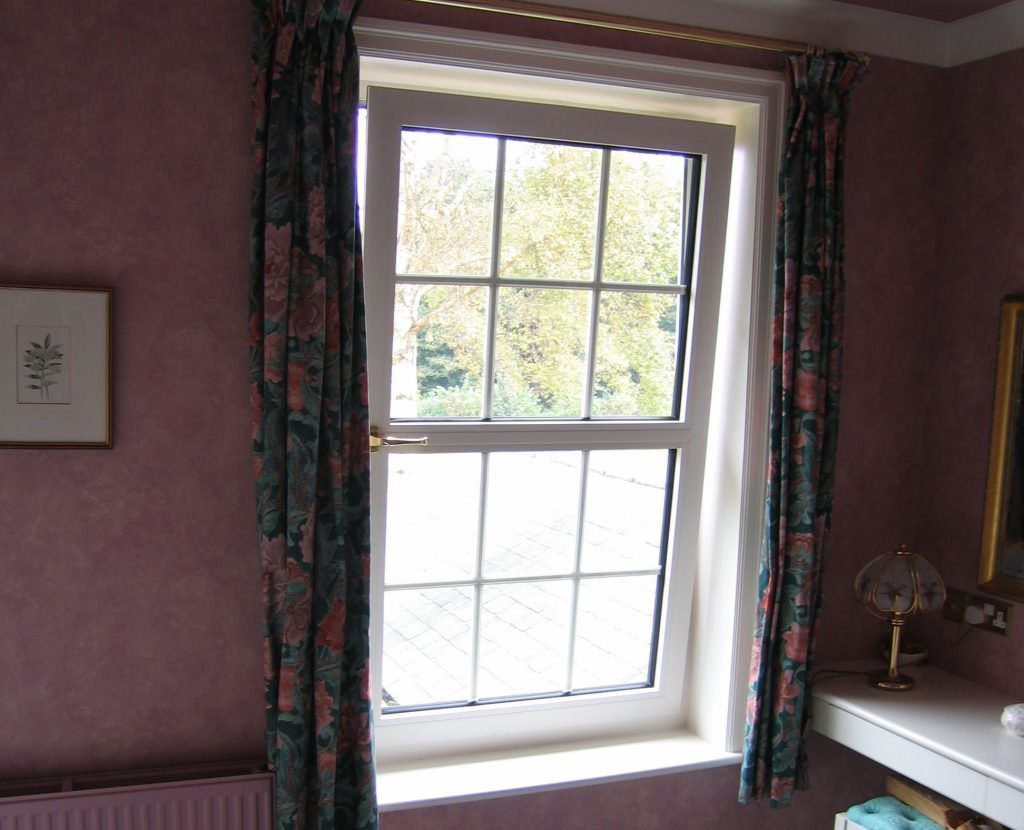 Bespoke uPVC Tilt and Turn Windows
Alternatively, you could choose our innovative, modern, bespoke uPVC tilt and turn windows for your home. With a tilt and turn window, you'll have more ways to use your window every day. You can open these windows in multiple directions, thanks to a unique folding mechanism that allows you to tilt them outward or inward. Because of this, you can fit tilt and turn windows to smaller rooms in your home to add light to them, or you can add them to upper floors as a safer option.
However, you can make our uPVC tilt and turn windows just as bespoke as our other options. We can offer a wide variety of colours and hardware for your design, including unique handles and gaskets that stand the test of time. Sternfenster can make your uPVC profiles shine in any RAL colour of your choice, and the finish will last for decades to come. It's because uPVC is a fully weatherproof material, meaning your windows won't fade or wear down in bad conditions.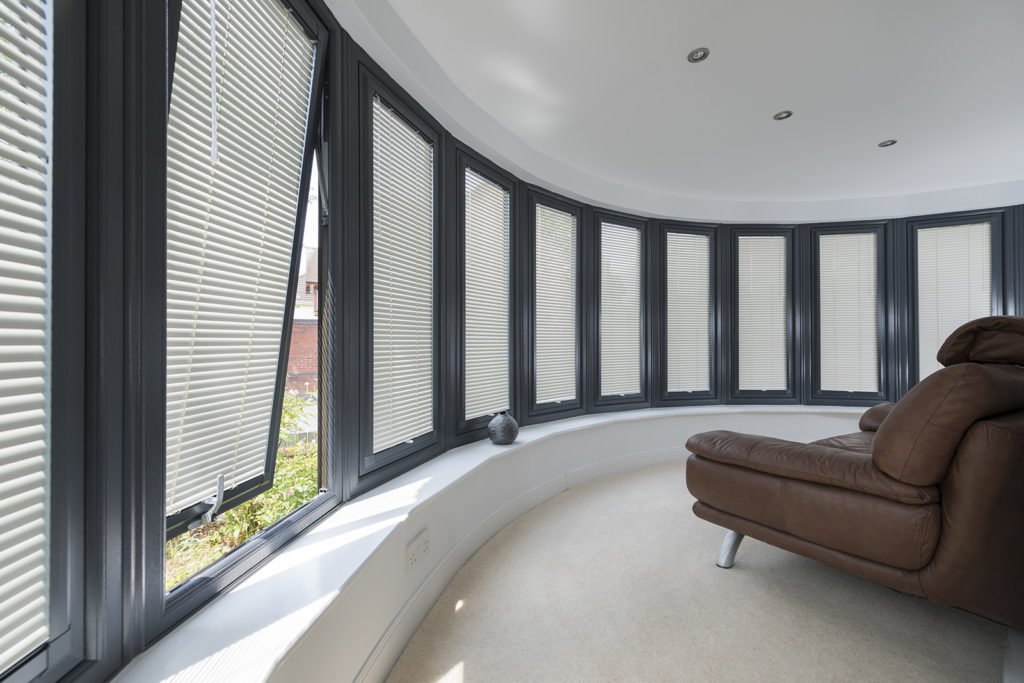 Bespoke uPVC Flush Casement Windows
Finally, we can offer bespoke uPVC flush casement windows if you're looking to add a more traditional design to your living space. Our flush casement windows are designed to capture the look of old wooden windows but have none of the drawbacks! While timber looks great in old homes, wood wears down quickly, meaning your windows usually start to fall apart after only a few years. Our uPVC windows, though, are highly durable, meaning you won't have to maintain them at all for decades to come.
With our bespoke uPVC flush casement windows, you can also preserve the look of an older home. With the option of Georgian bars, a classic feature of period properties, you can add class to a modern home. You'll also be able to invest in additional hardware that is detailed and accurate to classic windows, meaning you'll capture the perfect look for your home. And, although your windows may look older, they'll perform just as well as the rest of our new range.
Bespoke uPVC Windows Prices
If you're inspired by any of the ideas we have for our bespoke uPVC windows, why not get in touch with Sternfenster today? You can call our friendly team on 01522 512 525 to discuss your thoughts and get some inspiration, and we can help you find out how much your unique windows might cost. And, if you want to find an installer near you to make your ideas a reality, use our simple search tool to see which one is closest to your home today. We look forward to helping you create a unique home at Sternfenster!
---