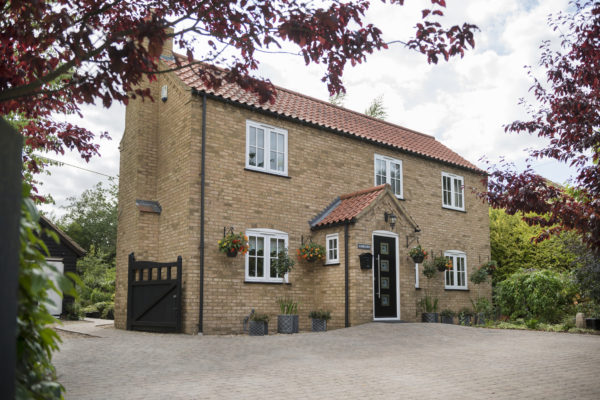 ---
Are you looking to end your year with a bang? Then enjoy more leads and increased business by joining Sternfenster's Approved Installer Network. Prepare your company for the new year and start building up more leads today.
Joining the Sternfenster Approved Installer Network will help you progress leaps and bounds ahead of your competitors. You'll gain access to a wealth of benefits, exclusive to Approved Installers that require no input from you. From branded sub-sites that make connecting to customers easier than ever, to the Sternfenster Secure Plus guarantee, Sternfenster offers unbeatable perks.
Business who become part of the Sternfenster Improved Installer Network will benefit from a branded subsite. This means that for no extra cost, your business will be suggested to people looking for a home improvement company in their local area. Sternfenster will do all the work for you! You can simply put your feet up and relax, as Sternfenster finds customers for you.
Not only does a branded subsite mean that you are suggested to more potential leads, but also that these leads are more likely to convert. You can feel confident that the homeowners that are directed to your subsite are very seriously considering home improvement. Sternfenster will even list your contact details and encourage homeowners to get in touch!
Sternfenster also make it even easier to turn leads into sales by offering their Approved Installers a selection of handy media materials. You can use marketing materials, brochures and promotional videos that show off the best features of each product in the Sternfenster range. This makes it simple to persuade homeowners to invest in the home improvements you are offering.
The Sternfenster Media Centre for Approved Installers also contains a number of installation guides. These handy instructions are available as videos or downloadable PDFs, so you can choose the format that best suits your needs. There's no need to worry about installation uncertainty when you become part of the Approved Installer Network.
Enjoy total peace of mind with the Sternfenster Secureplus guarantee, exclusive to Approved Installers. This promise means that if an intruder gains access to your customer's home due to a failure of hardware, Sternfenster will support you in making the required repairs and reparations. Both installers and homeowners benefit from choosing Sternfenster.
If you'd like to benefit from the perks of being a Sternfenster Approved Installer, get in touch today! Contact them through their online contact form. Or, if you'd prefer, email Sternfenster on sales@sternfenster.co.uk.
---