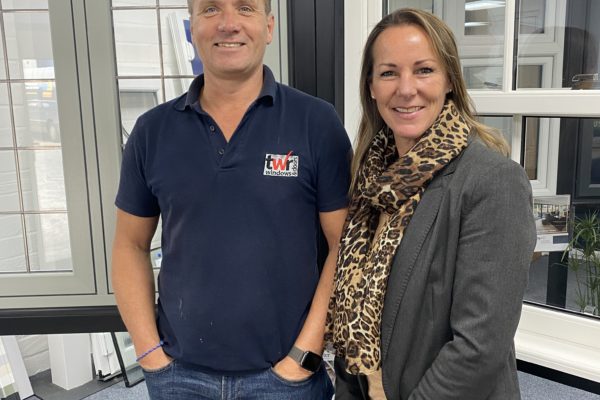 Published 2nd November 2021 by Sternfenster Categories:
Updates
---
Sternfenster has been speaking talk Georgie Andrews, Director at Dorset based installer, TWR, about the advantages of our SFPlus customer portal:
"We are a relatively small, family run firm so for us, communicating with our customers is
absolutely key to the effective running of the business."

"We offer a very personal customer experience, we've built a strong reputation in our area and we enjoy a lot of repeat business as a result. The only way we've been able to achieve this is because of the relationship we have with our supplier, the level of communication we have is brilliant."
She continues:
"That's been especially important over the course of the pandemic. We've had a lot of demand, which is great, but with lead times being extended and with unexpected delays due to material shortages or because of Covid, we've been able to manage the situation and explain to our customers why it is happening."

"As long as we can do that, then they generally don't mind having to wait a bit longer for their new windows or doors."
Established in 2001 as a window repair business, TWR (Total Window Repairs) has since flourished,
offering a range of high-quality PVC and aluminium products. Focusing predominantly on retail and
the home improvement market, TWR also operates in the commercial sector as well as offering trade
only supply to local builders.
Georgie says:
"We've been with Sternfenster for over 10 years. I would say that we definitely feel
like part of the Sternfenster 'family'! From the customer service and sales team to Mike [Parczuk,
Managing Director], they will always do absolutely everything they can for us."
She adds:
"That level of support is invaluable, and it's enhanced by the quality of the digital systems they have
developed, such as Sternfenster Plus. I like to be organised, so I use Sternfenster Plus on a daily basis."

"We recently quoted a returning customer, and I was able to use the system to access all the information I needed from their previous order – we didn't need to survey the job because we had all the sizes to hand. But I mainly use it in order to check on the progress of the orders we have placed
or when we can expect a delivery.

"Again, to be able to relay that information to our customers, in the current climate, gives us a real advantage."
Nominated for a G21 Award for Best Customer Care Initiative, Sternfenster Plus (SFPlus) is a unique, online customer portal that we've designed to give installers everything they need to run their businesses more efficiently.
Featuring a wealth of downloadable marketing and training material, including sales and 'how to' technical installation videos, it also boasts regularly updated news as well as the ability to check on the status of quotes, contracts and deliveries.
A particular highlight, however, is the live, production capacity feed. Developed during Covid, this gives users the opportunity to check on the production capacity of any product in our PVC or aluminium factories, providing much greater clarity on order turnaround times, from the moment an order is placed.
SFPlus forms part of a package of digital resources for our loyal customers, including online lead generation, its EasyAdmin CRM system and the recently launched Proposal Builder, a next generation online quotation service.
Georgie concludes:
"I'm a big fan of Sternfenster Plus, and my husband, Darren, who is responsible for surveying and inputting orders, uses EasyAdmin. We're a relatively small firm, our resources are limited, so EasyAdmin allows us to operate much more efficiently.

"We can create quotes, keep track of leads, raise invoices – together with Sternfenster Plus, it forms an integral part of our business."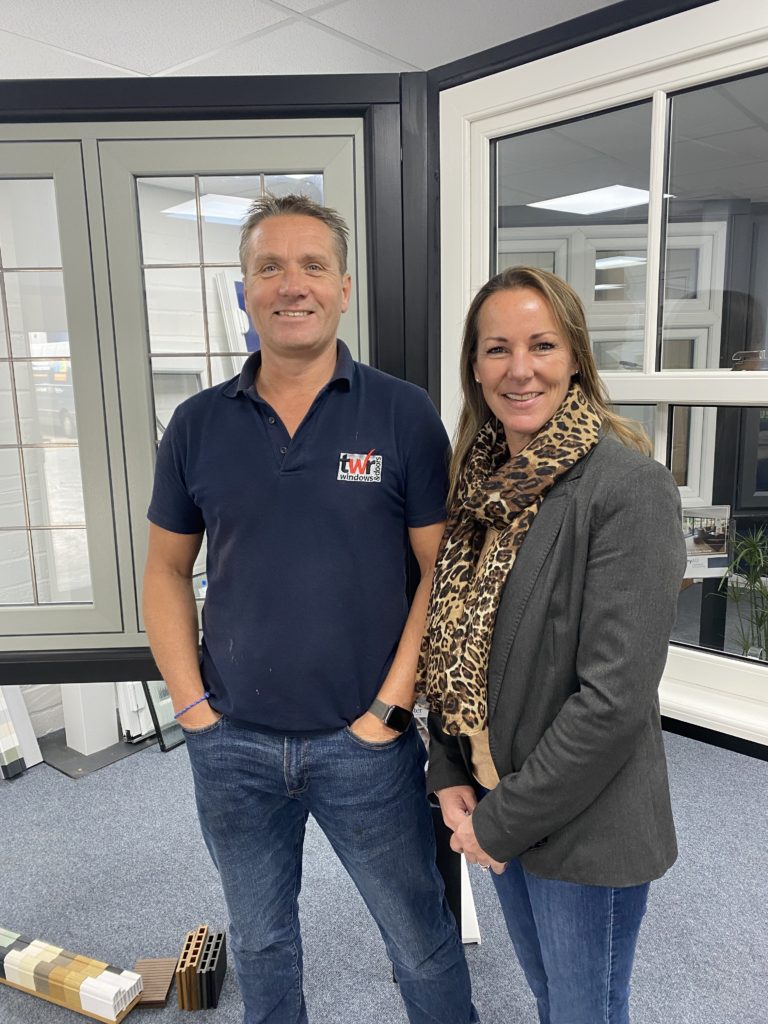 ---