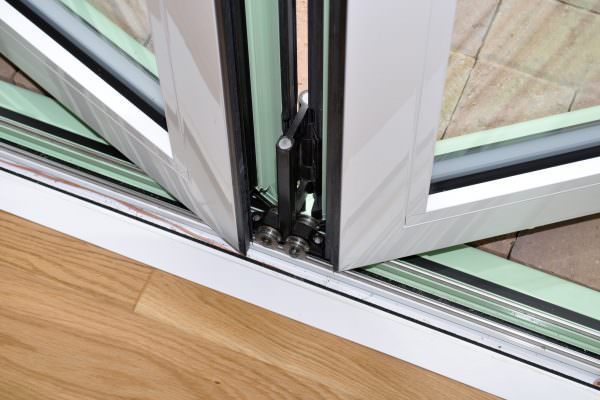 ---
Aluminium continues to be one of the most popular building materials for windows, curtain wallings, shop fronts, rooflights and doors. It's no surprise either, thanks to the numerous amounts of benefits it provides for the home improvement solutions that it is built with.
Aluminium is an incredibly lightweight metal, being almost three times lighter than iron. But don't let this fool you, as they also sport immense durability too. Aluminium is incredibly resilient, boasting a similar level of strength as steel.
Aluminium is also fire-resistant, non-magnetic and corrosive resistant. This means that any of our aluminium home improvement solutions also adopt the benefits as mentioned earlier, offering an amazing property piece that will enhance the security, aesthetics and function of your home.
Below we will be discussing our variety of aluminium products and how they can improve your quality of life at home.
Aluminium Windows
Here at Sternfenster Window Systems, we offer a variety of aluminium window styles and accessories, such as our aluminium smart windows, tilt and turn windows and our curtain wallings. Our aluminium windows look sleek and slim, thanks to their aluminium profiles. This is due to the fact that despite the metal's durability, it is quite malleable. This means that aluminium can be quite flexible, which allows us to provide incredibly slim windows without worrying about a reduction in integrity or durability. Enjoy a light design with heavy strength. The aluminium profile of our windows also allows for incredible energy efficiency. Our window frames are built with a thermally broken aluminium frame and polyamide bridge, allowing your property to enjoy unrivalled levels of energy efficiency. This means that our aluminium windows will effectively trap and retain the natural heat inside your property, keeping your interior at a nice and warm temperature without the aid or cost of your central heating.
Aluminium Doors
We offer an array of aluminium doors available in different styles, such as aluminium bifold doors, patio doors, French doors, commercial doors, and Secured by Design doors. Security for your doors is incredibly important as insufficient door integrity, or lack of security hardware can lead to home intruders easily breaking down your entrance. We circumvent such measures by providing our aluminium doors. As mentioned prior, aluminium has a similar level of durability in comparison to steel. However, unlike steel, aluminium is much lighter. This means that there is less heavy pressure on your door, preventing any structural damage. Instead, homeowners achieve a lightweight door that they can easily open and close for themselves whilst boasting an intimating level of durability that will prevent forced entry. Our aluminium doors will vastly improve your home security, and you don't have to take our word for it either. We're Secure by Design accredited. We have rigorously tested our aluminium products against the toughest of physical attacks, ensuring that our valued customers can enjoy total peace of mind when they are behind our aluminium doors.
Aluminium Flat Rooflights
An incredible way to brighten up your home is with our aluminium flat rooflights. Instead of incurring the additional cost of your electricity bill by switching on the lights, allow the natural sunlight to illuminate your interior. But that doesn't mean you have to deal with constant natural light either. As the first of its kind, we offer a motorised integral blind that allows you to shut your aluminium flat rooflight whenever you please with either a remote control or a fitted wall switch. Your rooflight will need to endure whatever the British weather can throw at it, including heavy rain, hail and snowfall. That is why we provide aluminium rooflights. Their unrivalled robustness ensures that your brand new source of light will last against the elements. Our flat rooflights can also be retrofitted too. Already own a skylight that feels, looks and performs a bit outdated? Allow us to grant your property a well-needed update.
Aluminium continues to be a staple building material for home improvement solutions, especially for us here at Sternfenster Window Systems. We believe in providing the very best when it comes to our valued customers and their properties, which is why we are such an advocate for aluminium and our aluminium products. To find out more about our aluminium products, try for a free quote or call 01522 512525.
---