Published 21st May 2023 by Sternfenster Categories:
Updates
---
National trade fabricator Sternfenster has invested in a fleet of Kia EV6 electric cars for its sales team as part of its forward thinking, companywide sustainability initiative.
The Kia EV6 has a range of up to 328 miles on a single charge, and the battery can recharge from 10% to 80% in just 18 minutes, making it ideal for Sternfenster's sales team as they connect with their nationwide customer base.
"The pandemic in 2020 accelerated our ambition to move as much of our customer relations online as possible,"
Sternfenster's Sales Director Nathan Court said:
"As a result, we have one of the industry's most advanced online portals, allowing us to have more communication than ever before with our customers, giving them the tools to effectively sell windows and doors, including our virtual showroom.

This feeds into our long-term strategy of reducing our impact on the environment – in this case by removing unnecessary vehicles from the road.

But there are times when meeting face to face is critical, for example supporting customers with technical queries on site, or assisting with showroom builds."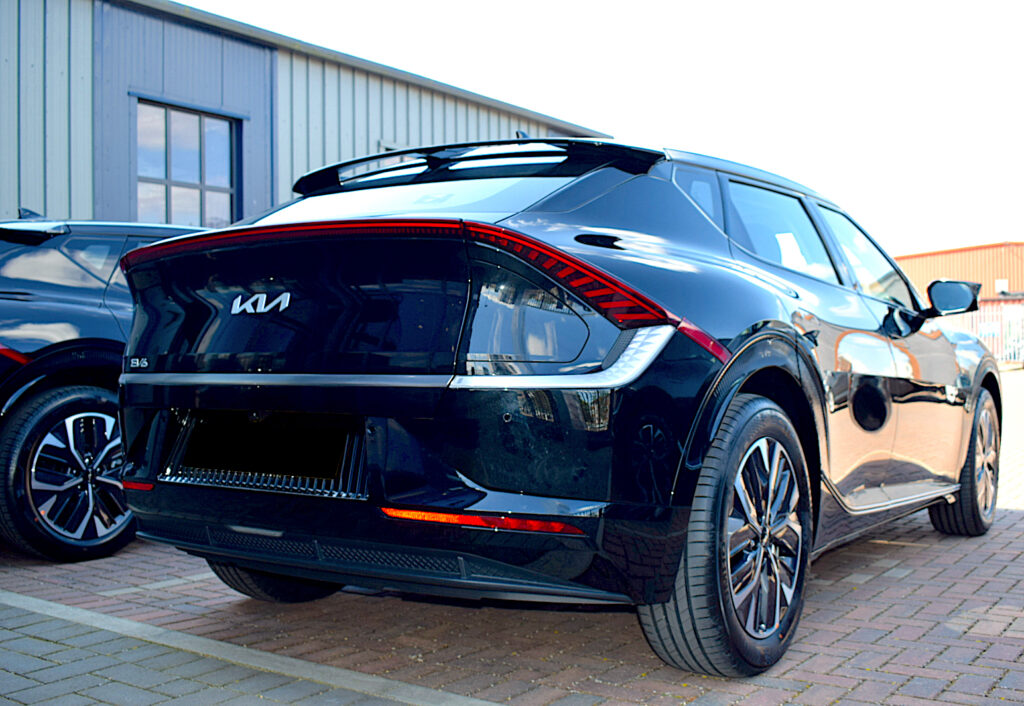 The Kia EV6 boasts the largest network of charging sites in the UK and Europe, and coupled with the car's large comfortable interior, Sternfenster's sales team are guaranteed to arrive at their destination fresh and relaxed.
The new fleet of electric vehicles is part of a wider sustainability strategy, which is regularly updated with new initiatives. For example, Sternfenster is in the process of broadening its recycling programme to include old windows removed by its customers, thus preventing them from going to landfill.
In a bid to continually reduce the energy consumed by Sternfenster's factory in Lincoln, new energy efficient gas heaters have been installed, and plans are in place to install more solar panels on the roof, which will increase on site energy generation by up to 28%.
"We are constantly looking for ways to reduce our carbon footprint, working with our suppliers where possible," Nathan said.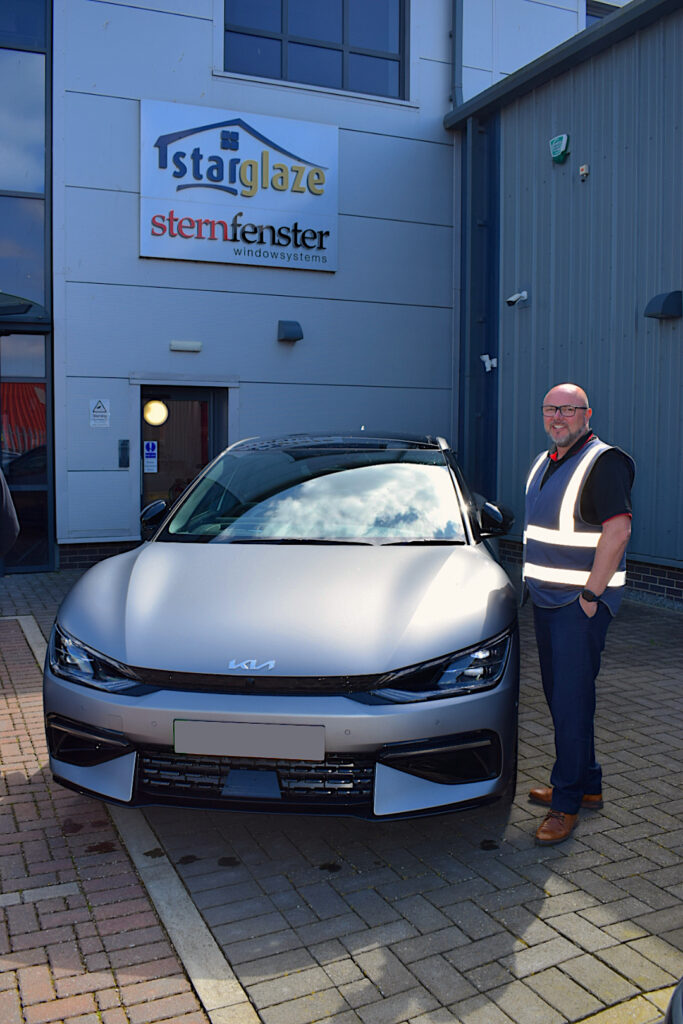 In January, Sternfenster hosted a roundtable event with its key suppliers to discuss the importance of manufacturing windows and doors sustainably and to share best practices when it comes to measuring and reducing the industry's impact on the environment.
The aim of the event was to collectively develop strategies that help reduce carbon emissions and increase recycling while maximising the commercial opportunities from doing so.
Representatives from Deceuninck, Smart Systems, Saint-Gobain Glass, and Edgetech shared their sustainability journey and vowed to work together to place greater importance on the environment and communicate this to the end user.
For more information about Sternfenster, get in touch or call 01522 512525.
---