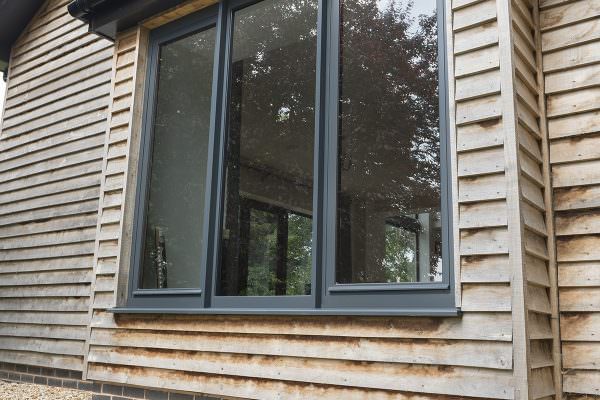 ---
At Sternfenster, we offer a wide range of products that are in heavy demand by homeowners looking to improve their property's aesthetic and value. Such consistently popular products we offer are Aluminium Windows, Aluminium Bi-Fold Doors and Flush Casement Windows. Below we will discuss in detail the benefits of the aforementioned products and why they remain so favourable with homeowners.
Aluminium Windows
At Sternfenster, we offer a range of aluminium windows, such as our Smart Aluminium Windows, Aluminium Tilt and Turn Windows and Aluminium Curtain Walling Windows. The former of the three is offered through our Alitherm 300 profile, which is an ideal choice for commercial applications, whilst gaining a tremendous amount of popularity in the residential sector over the past few years. Many homeowners have begun to start opting for the super slim frame and customisable colour choices of our aluminium windows, as opposed to our more standard uPVC windows. Our Visoline aluminium windows are new, stylish and modern – there has never been a better time to enter the aluminium window market. Because of the versatility and generally large appeal our aluminium windows have for a large demographic of homeowners, our aluminium windows can easily open up your market. Our aluminium windows can be easily installed on either modern or traditional properties without any detrimental effects on aesthetics or window performance.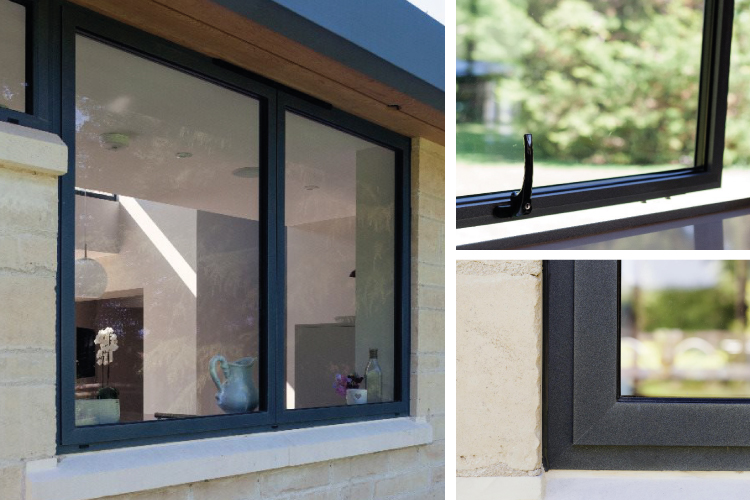 Aluminium Bi-Fold Doors
We supply the best aluminium bi-fold doors for trade. We use our Smart Visofold 1000 series that is suitable for both residential and commercial applications. Available in a wide variety of configurations, they are perfect to appeal to a wider demographic of homeowner. Because of their versatility, they are available to be utilised as an alternative sliding door, as part of a conservatory or are perfect for a commercial project. Our Visofold series of bi-fold doors are capable of offering impressive opening apertures that can create a seamless transition between the interior of the property to an external area such as the back garden. They can open up entire walls to natural sunlight, illuminating the interior and create beautiful sightlines, which can be a particularly attractive appeal to homeowners. Our aluminium bi-folds are simply irresistible to all homeowners, blending effortlessly into any property type.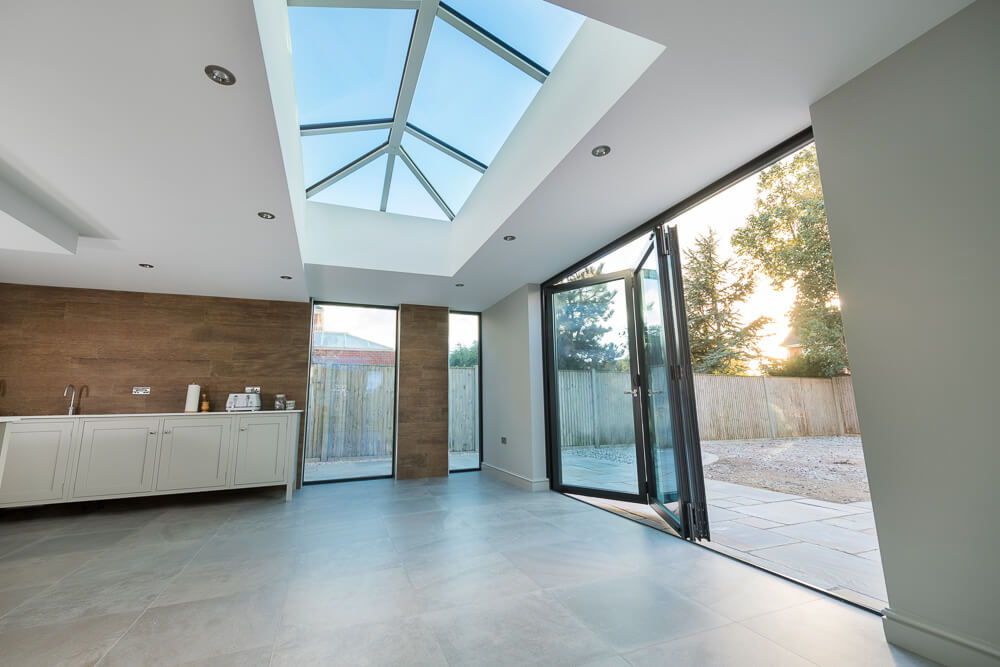 Flush Casement Windows
Our Deceuninck flush casement window provides stunning looks and leads in performance, with superior design and uPVC technology. A property piece with all-encompassing qualities that can appeal to any homeowner, boasting A+ energy efficiency, PAS24 security and fantastic weather performance. Our flush casement windows replicate the appearance of a classic timber window with its sleek, slimline, uPVC frames and authentic colours. This makes it a property piece with wide appeal as it can easily match the aesthetic of traditional properties or even appeal to homeowners looking for a classic window without the setbacks of an older window design. Our flush casement windows can easily increase your customer demographic as they easily installed into a wide range of property types. Ranging from a new build, traditional, modern, period, heritage and traditional homes. Our flush casement windows are perfectly suited for any home and any homeowner.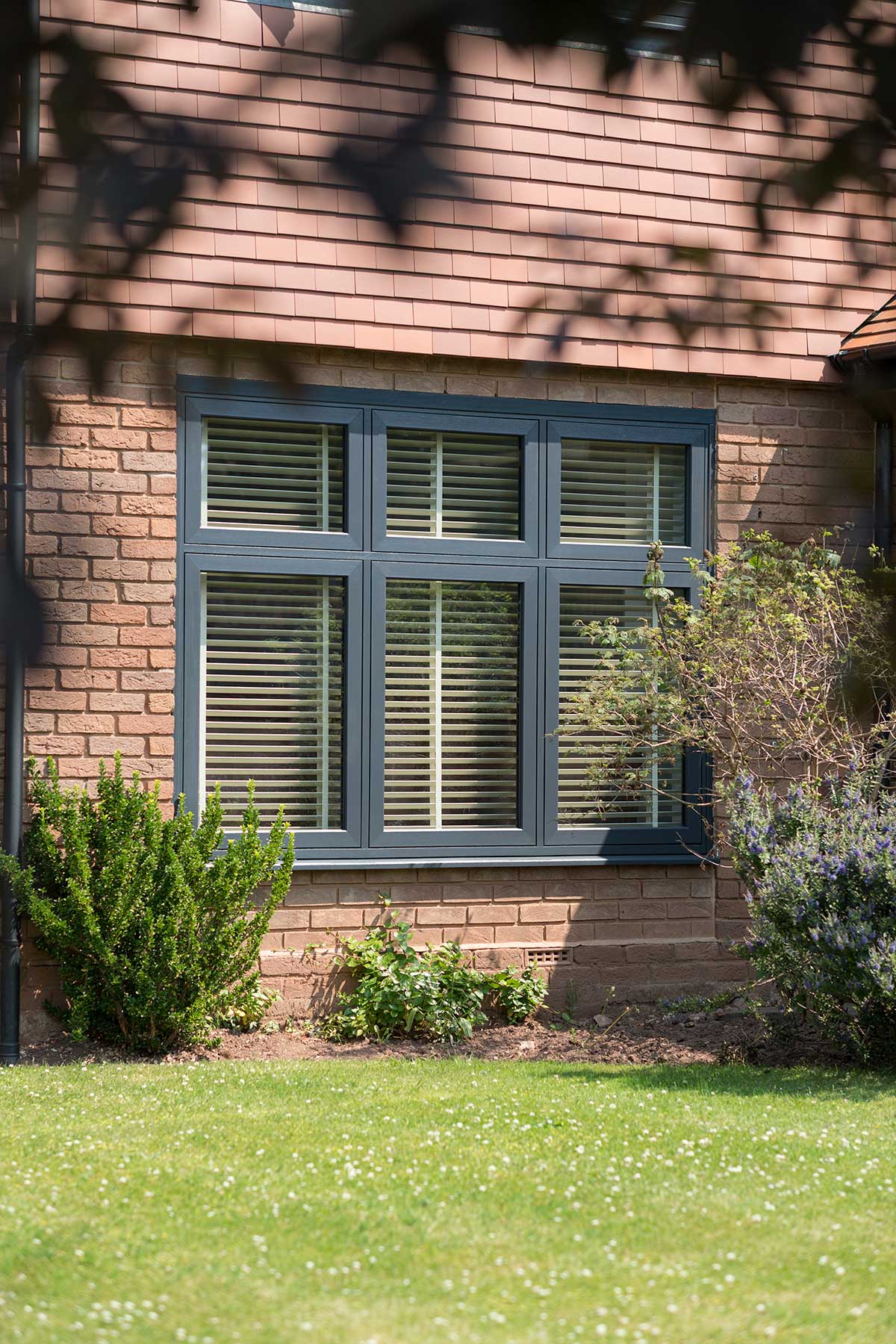 Start Selling Sternfenster
Established in 1974 as a family run business, we have had over 45 years of offering installers marketing leading, innovative products that have been trusted by both homeowners and tradespeople alike. Because of this, we have become one of the UK's largest trade fabricators of uPVC and Aluminium. At Sternfenster, we have always invested an exceptional amount of effort and care into our extraordinary network, as we remain committed to our installers in delivering outstanding quality with the fastest lead times possible.
Our exceptional products are fabricated in our state of the art factory in Lincoln, meaning we can offer an amazing range of benefits to ensure installers can achieve the very best in customer service and delivery for clients alike. We can elevate your service with our exclusive marketing, training materials, aftercare services and generous warranties. It isn't hard to see why installers throughout the UK continue to invest their trust in Sternfenster.
We offer an amazing opportunity to help build up new or returning installer professionals to not only brush up on Sternfenster product knowledge and specifications but to also attain valuable on the job skills. Our Sternfenster Training Academy can be a fantastic learning opportunity that can help improve your ability to deliver exceptional installations that will set you apart from your competitors. Learn vital installation information exclusive to our products, including thorough insight into assembling and fitting Deceuninck, Smarts systems and more. It is a great opportunity to develop some real hands-on transferable skills, including trade-wide practises such as correct toe and heeling.
As a leading uPVC, aluminium and glass fabricator, winner of the 2019 G19 Fabricator of the Year that offers competitive trade prices, fast lead times (as low as five days!), an easy and accessible online system that allows you to order products easily, innovative SFPlus order tracking and quotes, marketing materials, exclusive media hub and so much more. If you think Sternfenster can help transform your performance as an installer, then why not join our network today and beat your competition.
---