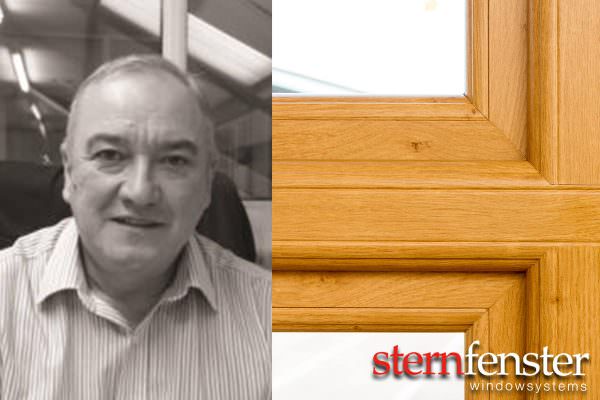 Published 15th December 2015 by Sternfenster Categories:
Updates
---
New Appointment and Growth Plans
After a phenomenally successful 2015, Sternfenster is gearing up for further growth in the coming year with more machinery investment, and a new high-profile appointment.
Sternfenster's projected growth rate for 2016 has seen the appointment of industry-renowned Mike Wolstenholme as Manufacturing Director, tasked with overseeing operations and increasing both efficiency and production output in the year ahead.
He brings with him an impressive industry track record spanning over twenty years, including time spent as operations director for EPWIN Group, and general manager in charge of manufacturing processes at Everest.
"I'm hugely excited to be joining Sternfenster", Mike commented. "I've always admired their commitment to innovation and investment in new technologies, both of which are benefitting their customers and the end consumer, as well as their internal operations."

"The company had an amazing growth rate in 2015, and, with StyleLine, has created a highly marketable range supported by a very attractive brand."

"Now, our biggest priority is increasing productivity, so we can continue to meet the demands of a market hungry for high-end products that appeal to today's modern consumer."
To this end, Sternfenster has also invested considerably in new machinery, such as the recent acquisition of a £450,000 cutting and preparation machine, which the fabricator expects to see translated into greatly improved productivity and increased sales in the year ahead.
After an exceptional first quarter in 2015, in which the company saw a 64% year-on-year increase in invoice sales, January 2016 is expected to be especially lucrative.
"We've had a great 2015, but we're not resting on our laurels", said Sternfenster Managing Director, Mike Parczuk.
"Our growth strategy is built around offering our installer clients the very best products, and giving them a strong competitive edge in the marketplace, and I believe the appointment of Mike Wolstenholme, as well as the recent machinery investment, are instrumental to achieving our goals for the next 12 months."

"In 2015 we have seen many installers turning to us, looking for a supplier that can offer the full product spectrum, and live up to the promises it makes regarding lead times, ordering processes, marketing support, and general assistance – and we're investing extensively to ensure that we are constantly pushing to further improve the quality of the services we provide," concluded Mike Parczuk.
---