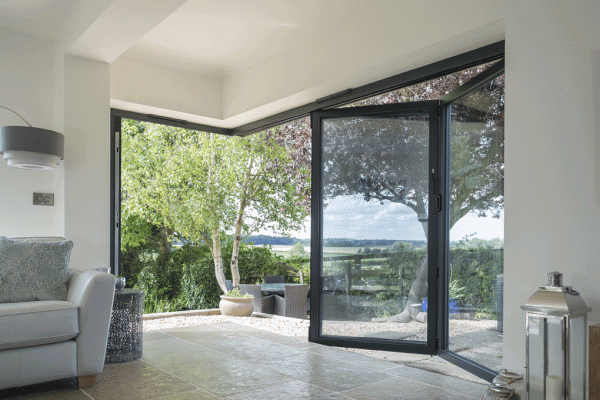 Published 3rd September 2018 by Sternfenster Categories:
Updates
---
To help their Installers stand at the forefront of product quality and innovation, Sternfenster has invested in a premium product range that brings the best in both function and form. With cutting-edge designs at the heart of their range, Preferred Installers are able to accommodate customer tastes the modern way: guaranteeing satisfaction across the board.
The latest demonstration of this is the Stratus aluminium lantern roof, offering a slim and sleek design that is 65% more thermally efficient than other designs on the current market, Installers are able to gain access to a completely unique degree of quality. It is also available in a range of styles, allowing for great installation versatility for the fitting team.
Another product that will allow Installers to gain a competitive edge in the industry is the Secured by Design (SBD) aluminium bi-fold door. As a rarity in the industry, this bi-fold door stands out as a high-performance alternative to the usual aluminium design. Tested and assessed to police preferred standards, the SBD aluminium bi-fold door offers outstanding crime prevention properties.
---
---
Both of these products join the revolutionary StyleLine range, exclusive to Sternfenster and their Approved Installers. This range, comprising windows and doors, offers an attractive traditional aesthetic that is achieved through a unique manufacturing process. By using a pioneering Graf Welder, these windows and doors are able to avoid any unsightly corner grooving.
Mike Parczuk, Managing Director of Sternfenster, commented on the Sternfenster product range:
"With the advancements of the modern age becoming more and more accessible, homeowners are expecting more from their home improvements. It is for this reason that we have invested in a cutting-edge product range, to ensure our Approved Installers are able to accommodate the demands and expectations of the homeowners of today."
Interested in becoming an Approved Installer and bringing these products to your range? Get in touch with Sternfenster today by calling 01522 51 25 25 or by visiting the 'Join Our Network' page for more information.
---