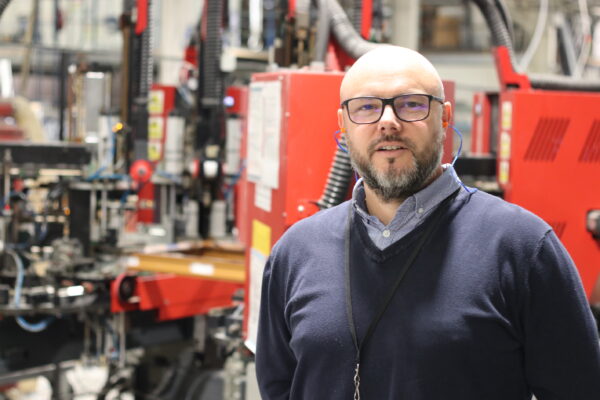 ---
The prevailing wisdom is that from March 2020 onwards, after the UK entered a series of lockdowns alongside other restrictions on movement, consumer habits changed as homeowners started spending more on home improvement.
Significantly, this drove demand to way above what was expected, both in terms of seasonal trends, and predicted consumer habits following a pandemic.
Home improvement companies also found that homeowners were generally choosing higher value products. This was assumed to be the result of two forces: more disposable income because other spending opportunities were limited; and people were being more critical of their surroundings because they had spent so much time at home.
Nathan Court, Sales Director at Sternfenster, argues that while this is largely true, it is a mistake to think that consumer buying habits simply changed overnight.
"Even before the pandemic took hold, we were having a lot of success selling the StyleLine window as a high-end yet affordable flush timber sash window alternative," he says. "We found – and our customers found – that unless you were selling into a conservation area, there was no difference between StyleLine and more expensive alternatives. People were pitching their aspirations really high, but they could still get a high-end product for their budget. Critically, though, they weren't being driven solely on price."
StyleLine was designed and developed by Sternfenster in 2015, by capitalising on the near invisible welds produced by the Graf Welder. The modern welding process hides the excess PVCU inside the window frame, which leaves a corner that requires no cleaning. 
The benefits of this process are most keenly felt on foiled product – which makes up a significant portion of Sternfenster's offering – where the finish to the weld is exceptionally clean and requires no touching up.
Sternfenster was the first UK fabricator to own a Graf Welder, and now has three at its Lincolnshire facility. They produce a range of finishes, from a near invisible weld on foiled StyleLine sashes, to a 1.5mm pencil line finish on standard white outerframes. 
Sternfenster's best-selling product, StyleLine is available with a flush sash, is rated A for energy efficiency as standard, and the multi-point shootbolt locks and MACO hardware provide PAS24-compliant security.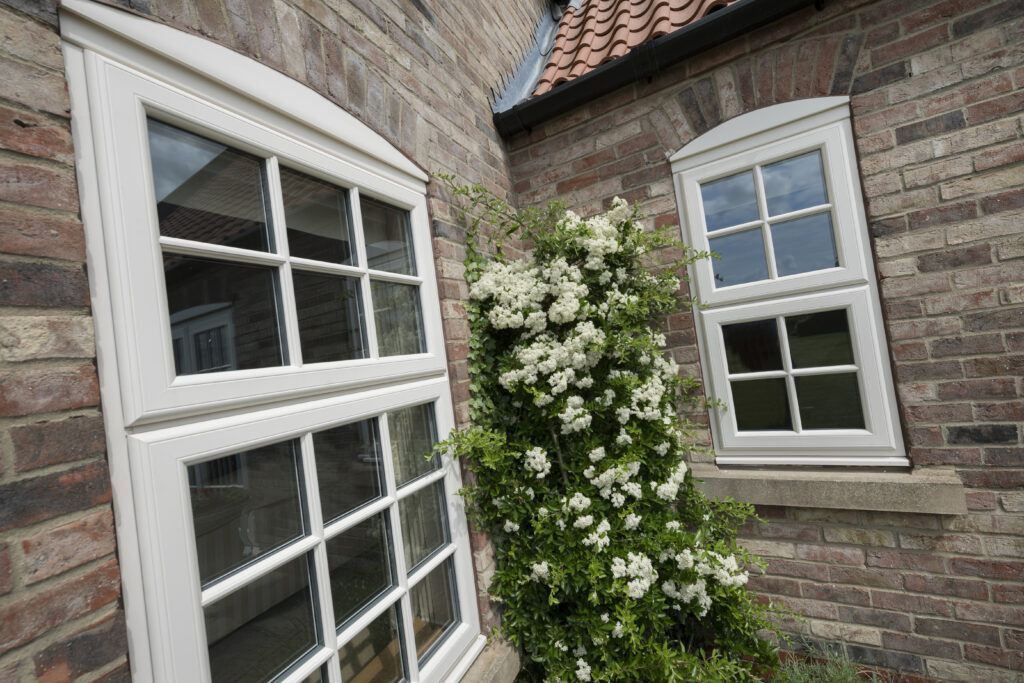 "We've found that homeowners' views on aesthetics are changing," Nathan says. "The window industry has gone from being driven by the demand for white squares to changing your home's look and feel. 
"This is important in driving sales of StyleLine windows. On the one hand you've got more expensive alternative products out there which you can sell against – because it is a is a high-end product at a reasonable price point – and you've got consumers' buying habits changing, and that's really what's driven the numbers."
Nathan argues that this demand for higher value – and higher margin – products have always been there, but the window and door industry chose to sell on price instead.
"Up until now, this industry was not driven by the consumer," he says. "It is a salesman's job to sell aesthetics and to create the desire for a product – like a Dyson vacuum cleaner or a Mercedes car, for example – but rather than selling on the features and benefits offered by high end products like StyleLine, window companies were selling on price – a race to the bottom. 
"Look at the history of the flush sash. It's taken something like 12 to 16 years to really take hold, which is ludicrous for a product that is so good, and which can really drive-up profit margins."
Nathan says the pandemic didn't change people's aspirations, it just altered their buying habits. And now that the window industry has realised that modern features such as foiled profile and flush casements – as offered by the StyleLine window – win customers and increase margin, there's no reason why things should change now.
"Some people believe that now we are through the worst of the pandemic, and we are facing a squeeze on the standard of living because of rising energy prices, that we are somehow going to return to the bad old days of simply selling on price and settling for reduced margins," Nathan says. "But I don't think that's the case.
"In the current climate, it is the people who have the spare cash who are going to buy windows, and they will be going to products that fit their chosen aesthetic – a better-looking product that fits in with what they want."
For more information, visit www.sternfenster.com, email sales@sternfenster.co.uk or call 01522 512525.
---