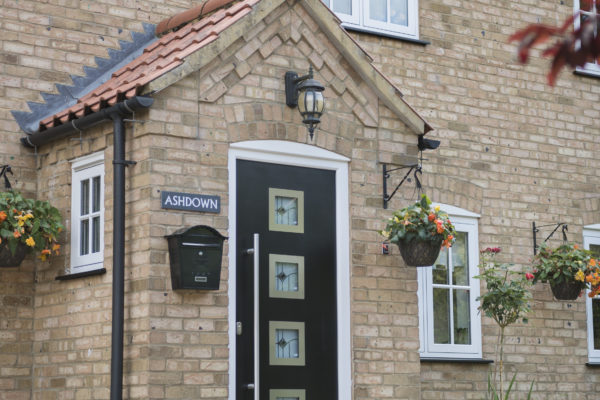 Published 16th February 2022 by Sternfenster Categories:
Doors
---
What is the difference between uPVCand composite doors? If you want a new door for your home, then you might be considering uPVC doors – the most popular option on the market today. However, uPVC doors might not be the best option for your home, as another door has a more authentic look, a more durable profile, and can last longer. At Sternfenster, we can also offer composite doors, a design that takes uPVC and blends it with several other materials for your home.
uPVC doors and composite doors do many the same things, but they have plenty of differences in their design. Firstly, the materials are different: while uPVC doors have uPVC only, composite doors combine this material with a solid timber core and other materials like lamination and a GRP skin. Additionally, the performance is different, as composite doors have a thicker structure to improve strength and insulation. Not only that, composite doors can last longer than uPVC doors, although the higher price may not be worth it for some.
At Sternfenster, we want to help you cut through the details and find the difference between uPVC doors and composite doors for your home. Because of this, you can make the right investment at the right price, meaning you get the best door for your needs. And, by choosing our designs, you'll always get market-leading quality at a fair price, and our doors will be fitted by local installers, too. Find your nearest Sternfenster Approved Installer today to learn more about uPVC and composite doors!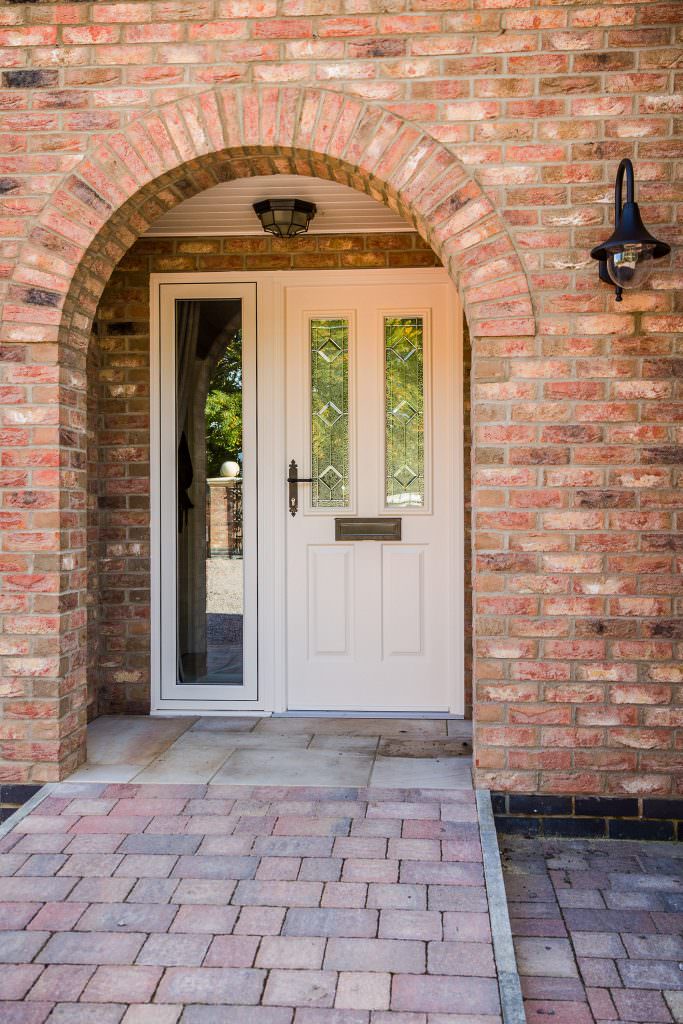 uPVC Doors vs Composite Doors: Materials
So, let's take a closer look at the difference between uPVC doors and composite doors. The doors' materials in their design are the biggest, most noticeable difference. While uPVC doors only have uPVC in their profiles, a versatile and durable material that's very good for homes, composite doors use other materials. Composite doors can provide better strength than uPVC doors with additions like a solid timber core and an advanced GRP skin.
Composite doors also have a more authentic look. Because these doors have a solid timber core, they have a classic wooden quality that uPVC doors struggle to replicate even with the best woodgrain finishes. And, with composite doors, you can also choose from the same range of colours as you can with uPVC to complement your home. If you have a period home and don't want to lose its old-school style, composite doors are ideal for you.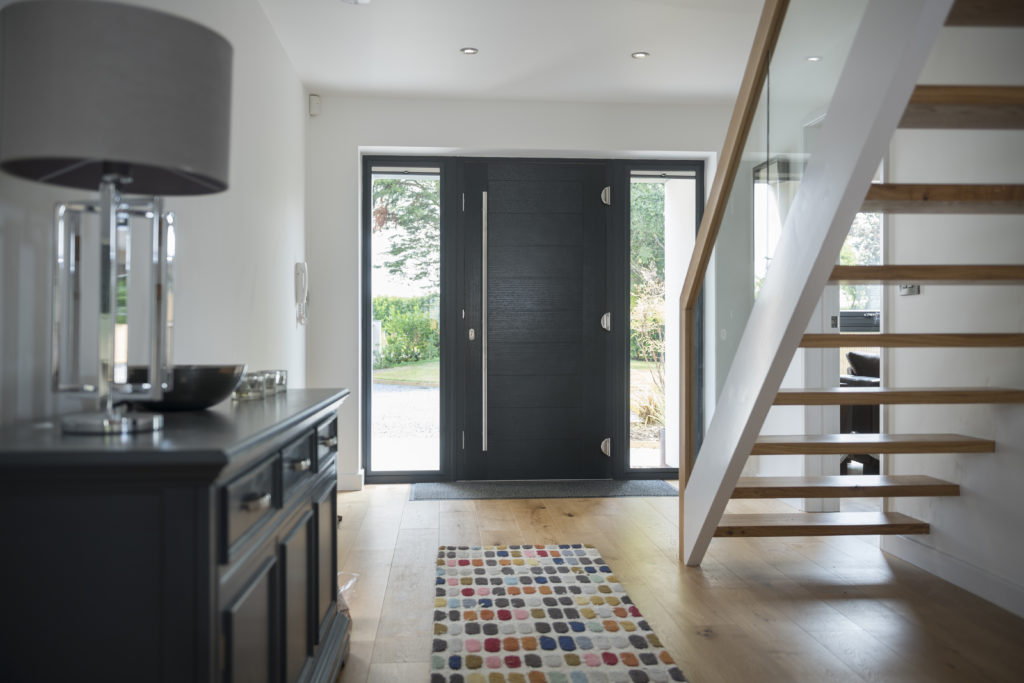 uPVC Doors vs Composite Doors: Performance
Because of the different materials, uPVC doors and composite doors also perform differently. uPVC doors are a worthwhile investment for any home, as the profiles are air and water-tight. uPVC is a fully weatherproof material, meaning that there are no large gaps in the frame for cold air and rain to enter your home, and bad weather won't cause the profile to crack, twist and warp out of shape. However, composite doors use the other materials in their design to make a step up on uPVC doors for your home.
Composite doors have a layered structure, meaning that the doors are thicker and more durable than uPVC designs. As a result, they offer greater insulation, meaning you can enjoy a warmer, more comfortable home than you might with uPVC doors. Additionally, composite doors have better security, as they are impact-resistant, while uPVC doors can be weaker. As a result, composite doors are the right choice if you need a home that performs.
uPVC Doors vs Composite Doors: Value
However, one difference that's harder to work out is the value of uPVC doors and composite doors. It's because, while composite doors offer better performance for longer, you do have to pay a lot more to enjoy it. On the other hand, uPVC doors still offer excellent insulation and security, and they can last for 30 years or more without much regular maintenance. You'll have to pay much less to install uPVC doors, though, meaning they're perfect for smaller budgets and work well in modern homes that already have uPVC windows.
However, if you're looking for a premium option, composite doors are definitely worth the price. Composite doors don't need maintenance either, as weatherproof uPVC and GRP protect the solid timber core underneath from wind and rain. As a result, these doors provide the benefits of wooden designs with no drawbacks, and some designs can last for half a century without the need for replacement or repair. So, while they may cost more, composite doors offer a lot more value over time.
uPVC Doors vs Composite Doors: Prices
If you want to find the difference between uPVC doors and composite doors prices, then Sternfenster can help. We're proud to supply both market-leading uPVC doors and composite doors through our Approved Installer Network, meaning you can enjoy leading quality at the prices you expect from local companies. Today, you can use our Find an Installer tool to see which installers are closest to you, meaning you can get faster lead times and more personalised service from a local company you can rely on. Discover more when you contact Sternfenster today, and we'll help you make the right investment in your home.
---