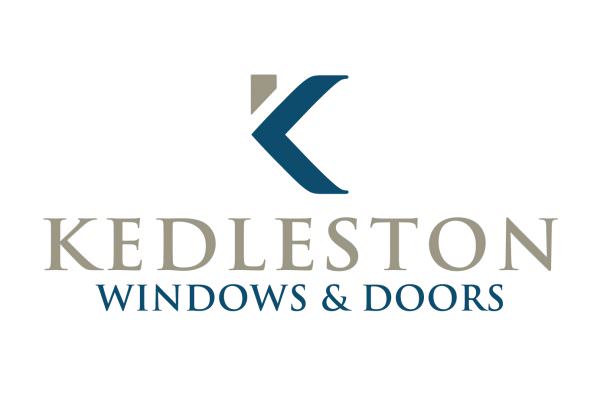 ---
Sternfenster are very particular about the double glazing installers we work with, as they have to achieve the exceptional standards that we require for the fitting of our quality windows and doors.
Kedleston Windows is one of our approved double glazing installers in Derby. This means that they have been checked and assessed to ensure their installations are exceptional and their customer service is superb.
Double glazing is a big investment for your Derby home. Wherever you are in Derbyshire, you want to be sure that you are getting the best there is and that it is going to last for a long time.
With double glazing from Sternfenster, you can be sure that your installation will be high performance and beautifully finished, providing exquisite style.
---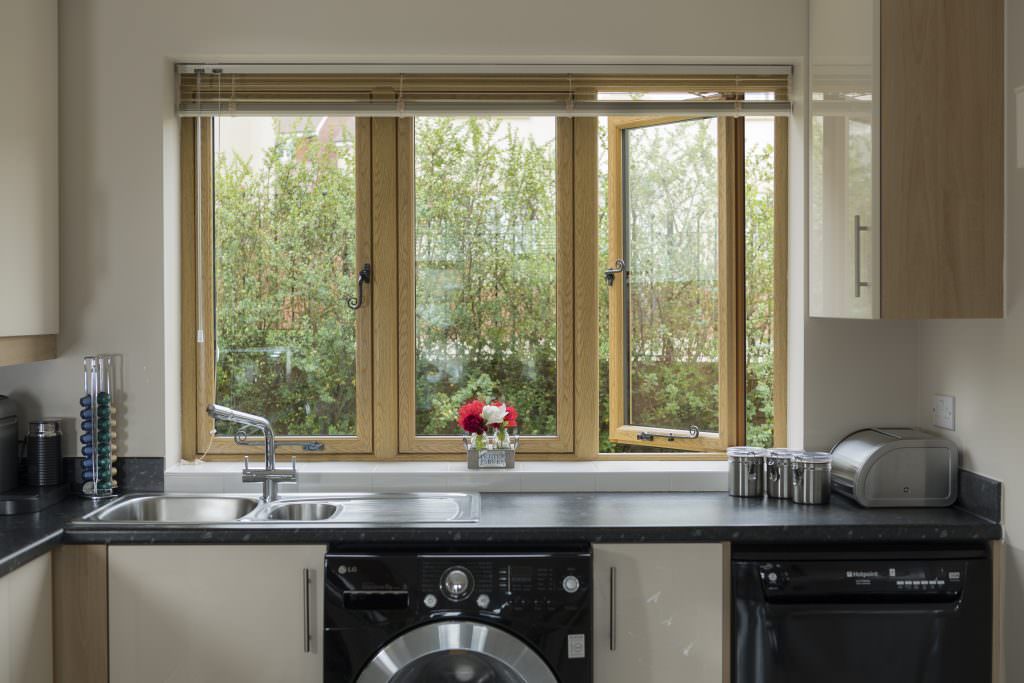 ---
Why Replace Your Double Glazing in Derby?
As your property ages, so does your double glazing. Whether your original windows and doors are wood or uPVC, it can become damaged by the elements as the years pass by.
This means that your double glazing could be performing poorly, whether you realise it yet or not! You could be experiencing heat loss, water ingress, draughts and cold spots. The material of the frames could also be weak and brittle. This all leads to your home being less energy efficient and less secure.
In addition to this, tired double glazing detracts from the beauty of your property, making it seem neglected and uncared for, even though the rest of your home is in pristine condition.
It might seem like a significant investment to replace your double glazing, but the benefits are endless. It can even save you money as time goes on, while simultaneously increasing property value.
Sternfenster only fabricate highly impressive double glazing products, achieving and surpassing Building Regulations standards. You can expect improved performance and style with our windows and doors.
What Does Kedleston Windows Offer to Derbyshire Homeowners?
Kedleston Windows is a family run business with over 20 years in the double glazing industry. They specialise in high-quality installations throughout Derbyshire and are a highly regarded double glazing installer.
They offer a range of Sternfenster double glazing, all expertly installed, making them a popular choice among Derby homeowners.
They are fully accredited to install the full range of Sternfenster windows and doors.
With Kedleston Windows, you will benefit from extensive choice. This ensures that no matter whether your home is new or old, there will be the perfect double glazing solution to meet your needs.
Read on to find out more about the double glazing products on offer to Derby customers.
---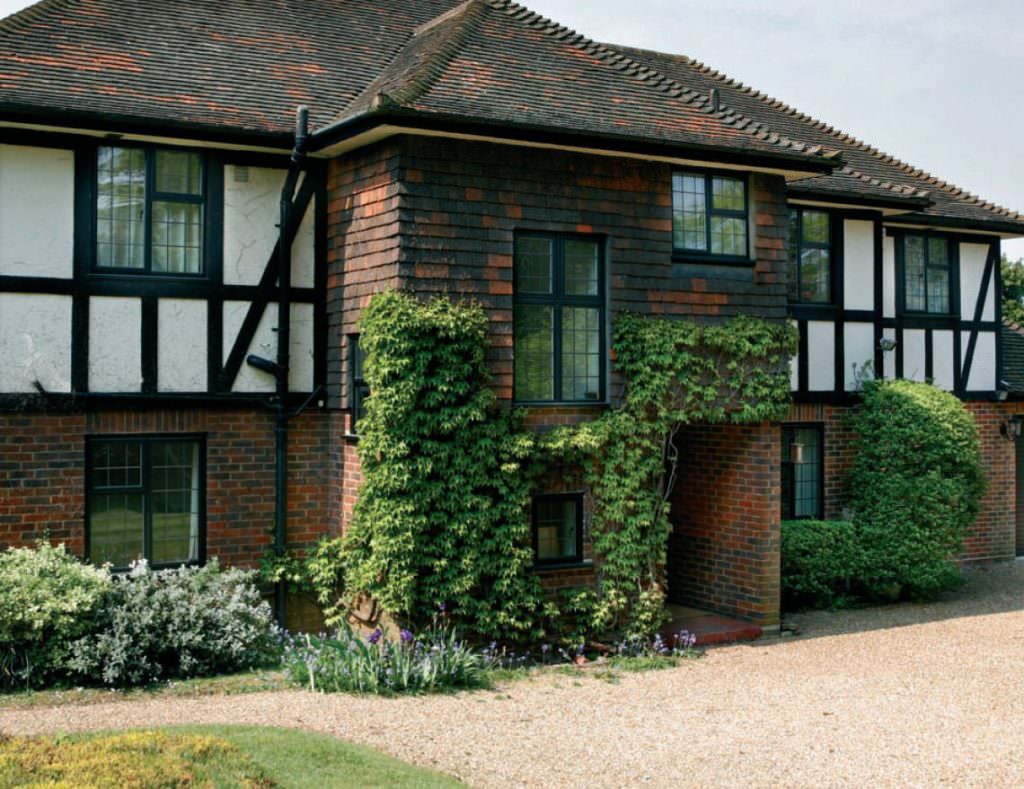 ---
Incredible Derby Double Glazing from Deceuninck
Sternfenster work with Deceuninck to provide an extensive range of windows and doors that are affordable, stylish and high performance.
Deceuninck double glazing is precision engineered to be highly secure and energy efficient. Every window and door incorporates the very latest innovations to ensure it will protect your home against would be intruders and the bitter cold of winter.
With Deceuninck double glazing, your home will be safe, secure and comfortable. In fact, the thermal performance is so impressive; you could even find you save money on your energy bills, as you will need to use less heating to stay warm. Ideal as energy costs in the UK continues to rise.
Choosing the right double glazing to complement your Derbyshire home is so easy with the Deceuninck range. Not only are there several style options to choose from, ensuring that your property's character is enhanced, every window and door can be customised to suit your tastes.
We offer a variety of stylish colours, natural wood effect finishes and beautiful decorative glazing. You can even select the perfect finishing touches from our hardware collection and accessories.
Double glazing for your Derby home is cost effective, high performance and simply stunning when you choose the Deceuninck uPVC range.
---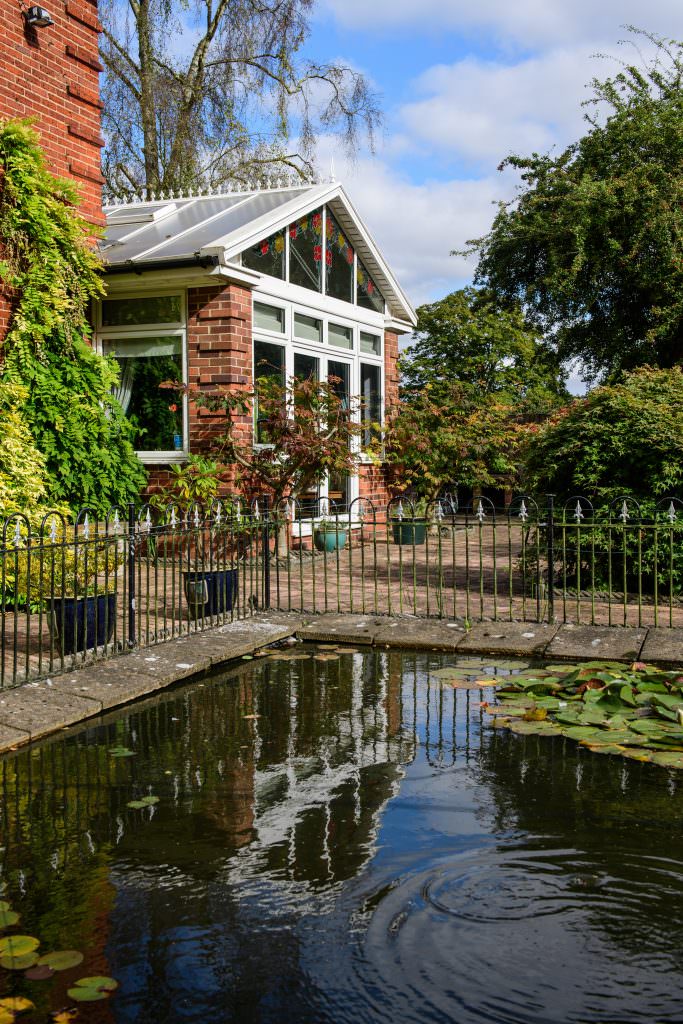 Stunning StyleLine Double Glazing in Derby
When it comes to uPVC windows and doors, the standard range from Sternfenster is truly exceptional. However, for additional style and beauty, we Kedleston Windows also offer the high end StyleLine collection.
This double glazing range is an exclusive Sternfenster product, ensuring that it is precision engineered and fabricated by expert craftsmen to achieve impeccable appearances and performance.
StyleLine double glazing is crafted using a revolutionary welding process where excess plastic is pushed back into the frame. This then fills the cavity within, improving the insulating qualities and the strength of the windows with a seamless style.
These windows and doors have seamless joints, far removed from the traditional grooved finish of uPVC double glazing.
They offer an exquisite alternative to timber, making them ideal choice for adding character to your home or enhancing its traditional features.
Our double glazing from StyleLine is reinforced with steel and fitted with the very best multipoint locking systems available in the industry. These windows and doors are intelligently designed, achieving Secured by Design standards of security. 
They are superbly energy efficient too, keeping your home warm no matter how cold it is outside. They can achieve a Windows Energy Rating of 'A' as standard, ensuring they are at the highest levels of thermal performance.
StyleLine double glazing is a high end, luxurious collection for your Derby home improvements.
Contemporary Double Glazing with Smart Architectural Aluminium
Many modern homeowners are seeking double glazing that excels in all performance areas. This is where our aluminium windows and doors come in!
With aluminium double glazing, you can select from an extensive palette of colour finishes. Every shade you could possibly imagine is available, from traditional browns and neutrals to country cottage pastels and modern brights. You can even opt for one colour on the outer frame to enhance the beauty of your home, with a different shade on the inner frame to complement your interior décor.
With aluminium windows and doors, the options are almost endless. You also have decorative glazing options, ideal for individual style and additional privacy as well as hardware and accessories to choose from.
All this beauty is underpinned by a hard working, precision engineered design. Our aluminium double glazing is incredibly secure, with the inherently solid frames supporting state of the art locking mechanisms, creating windows and doors that are almost impenetrable.
The innovative profiles are thermally broken, creating a barrier against the cold outside and trapping heat within your home. Our aluminium double glazing range is equal to uPVC when it comes to thermal performance, ensuring that you benefit from the very best of everything.
Aluminium double glazing also offers high standards of durability, providing many, many years of quality operation. Every piece is designed to be low maintenance and durable, ensuring that you get fantastic value for money.
---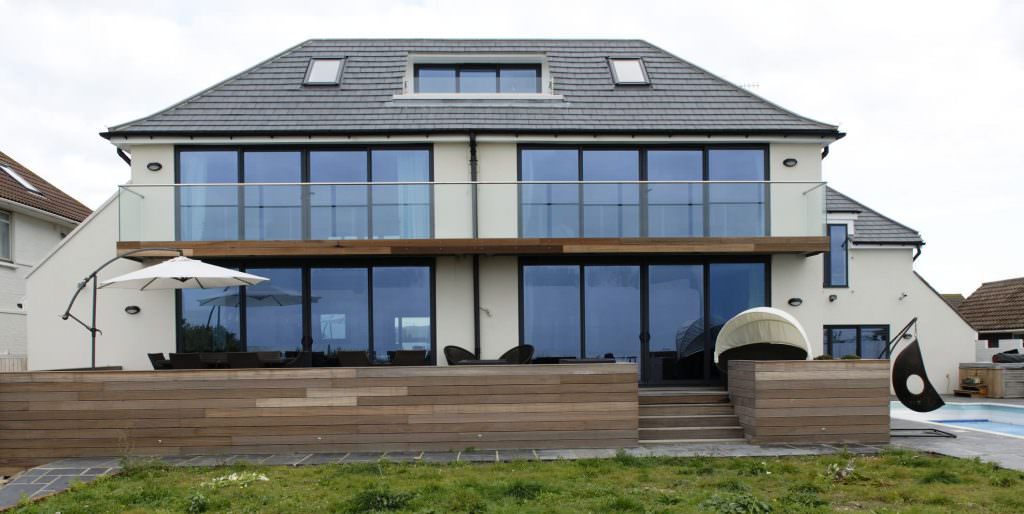 ---
Double Glazing Prices Derby
Double glazing in Derby, Derbyshire is an excellent choice when you opt for a Sternfenster approved installer like Kedleston Windows.
You will benefit from expert craftsmanship and quality combined with superb installations that achieve the highest standards.
Your home will be uplifted, both in performance and aesthetics, with our fantastic range. We are sure that from the brief summaries we have given in this blog, you can see that there are endless options to ensure there are perfect windows and doors for every type of property.
Kedleston Windows will be happy to help you find the perfect addition for your Derby home improvements. Visit their online designers to have a go at creating your dream windows and doors, or have a chat with their friendly advisors.

---