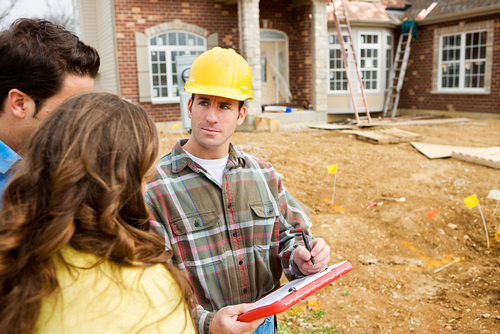 ---
COVID-19 has changed consumer behaviour but also that of window and door retail businesses.
You can take your pick from a myriad of consumer surveys in the last two-months – and what is clear in each, is a definitive shift in what homeowners see their properties and what they look for in them.
According to Rightmove, flats have dropped out of the top five most-sought property styles, with houses and bungalows seeing a boom.
Nearly four in 10 (39%) buyers say lockdown has impacted on what they want from their next purchase, with a garden or an outdoors area high on the wish list; searches for homes with a garden increased by 42% over the summer compared to the same time last year.
A survey by the estate agency Savills echoed those of Rightmove. Notably, 71% of under-40s said gardens and outdoor space had become more important. A survey by online mortgage broker Trussle in July found that 68% of homeowners would like to re-mortgage in order to finance improvements to their current home.
"I don't think there are any installers out there who need me to tell them that we have seen incredible growth in demand for products over the summer. We, and everyone else have been flat out and that's clearly a good thing", says Mike Parczuk, Managing Director.
He continues: "While that demand has been there across the board, it has been greater for certain products; entrance doors have been one; but without a doubt the demand for bi-folding doors has been immense."
Google also tracks the impact. Google trends gives search terms a score of anywhere between zero to 100. These scores have no quantitative meaning, a score of 70 on a particular day doesn't mean that only 70 people searched for a term, it might be 100,000 or 100million, Google is simply tracking the popularity of a search term over a defined period.
Searches for 'bifold doors' go from a score '28' going into lockdown (already showing sustained growth for the start of the year) to hit '67' coming out of it and topping a maximum '100' by June.
"We've seen a lot of bi-folds go through the factory throughout the summer", says Mike, "the demand is still exceptionally high. We have a product which is spot on for what homeowners want and that's continuing to drive demand."
Aluminium is a big part of our offer with bi-folding and inline sliding doors, from Smart Systems. We have underpinned this with a £3.6m investment in a dedicated aluminium manufacturing facility in 2017. With a 30,000 sq ft shop-floor footprint, plus 10,000 sq ft of office space.
"We've invested a lot in our aluminium facility that and even with it at times over the summer the demand was so great that our lead times were put under pressure", continues Mike. "In 'normal' circumstances we might have lost the odd job but everyone was pushing lead times out a little – and if we're honest, it's probably a good thing.
"The size of their forward order books has meant that our customers have brought more structure and forward planning to what they're doing – it's the only way to meet demand.
"We'll still get the odd request to turnaround a house full of windows in a couple of days because someone will have forgotten to place an order – but in general they have more visibility of where they're going and because of that, so do we.
"That leaves us to focus on being better at what we do and ultimately deliver a better product and service – lead times are still important, but they're not as critical as they were. Service and quality is more important. The industry seems to have woken up to doing business better, and that's the way it should be."
Here at Sternfenster, we are geared for rapid turnaround on product because of our approach to supply. Our strategy has been focussed on ownership of as much of the supply chain as possible, so that we are 'self-reliant' and not beholden to the competing demands of third-party suppliers.
In addition to our own IGU manufacturing facility, our investment in aluminium has also included our own powder coating line. This includes bunded stainless steel pre-treatment immersion tanks; overhead twin hoists; gas heated drying oven; and Nordson powder coating application booth with twin cyclone and matching reverse jet after filter.
"We have and do turn around aluminium bi-folds in as little as 10-days. What I think is more important is that our powder-coating facility gives us is control. That means responsibility for quality sits with us. If it's not right, it's our fault – which is why we're focussed on making sure it's right", Mike says.
With it now abundantly clear that the reach of the Green Homes Grant will not extend to products like bi-folds, does he see consumer demand, slowing going into the autumn?
"The aspiration is there. The only thing that I'd call into question is consumer confidence. We need to remind ourselves that we are in a recession. There are a lot of people who are having a tough time and furlough is ending.
"That said, lockdown has without a doubt increased people's appetites for home improvements. The question is now much more about affordability.
"Things may slow a little going into the autumn which makes picking up those proceedable leads and converting them now really important. That's something, which we're committed to supporting our customers in doing."
---