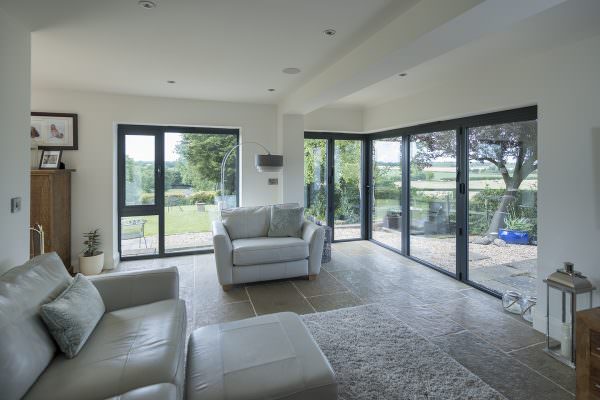 ---
Which is better, bifold doors or French doors? Both doors feature excellent craftsmanship, security and design, but are also different in other aspects also. Below we will be discussing the unique qualities and benefits of both bifold doors and French doors, helping homeowners decide which is the better value, style and choice for them.
Traditional Design: French Doors
French Doors boast a classic design and aesthetic that has remained popular even now against more contemporary designs, proving that their style remains a trendy and prevalent choice for homeowners alike when choosing their entrance property piece. At Sternfenster, we offer our Deceuninck uPVC French doors, meaning our valued customers can enjoy a classic design with the modern benefit of a uPVC frame, effectively modernising the traditional French door. We also offer endless design combinations that can help achieve our customers' specifications, no matter how precise they may be. These can include the direction of the swing arc of your French door, be it in-swing or out-swing, whilst deciding from a choice of styles, all of which have been engineered to achieve outstanding performance for years to come.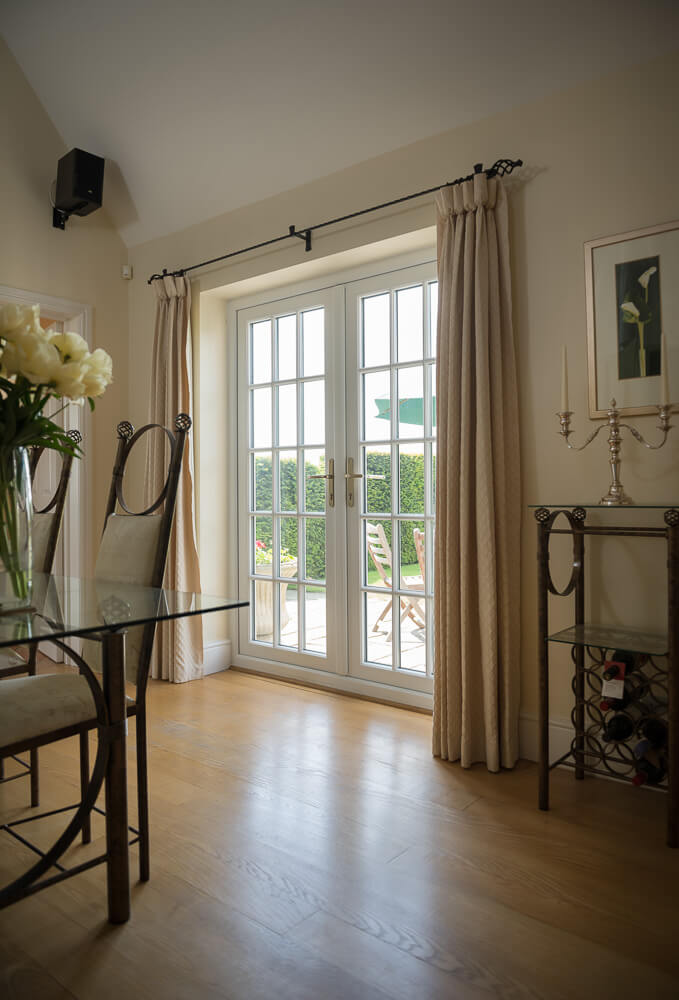 Modern Design: Bifold Doors
Bifold doors are an unquestionably modern design. A perfect addition for either contemporary homes or for homeowners who are looking to spruce up their property with a twang of modernity, bifold doors are an exceptionally versatile property piece that can fit into any home. Their iconic slim and sleek sightlines give our bifold doors the unparalleled ability to offer wide and enticing views into the great outdoors, allowing homeowners to enjoy the majesty of their back garden, even if your bifold door is closed! Our bifold doors offer integrated trickle vents that help maximise both the style and light, guaranteeing an aesthetically pleasing door frame that will continue to perform even after many years of its initial installation.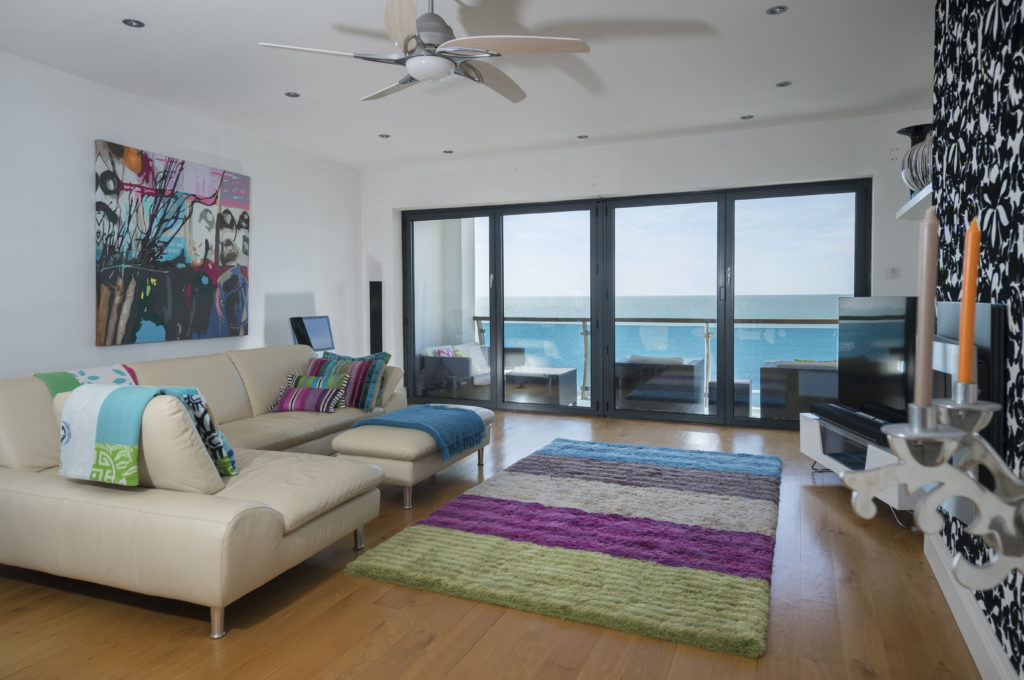 uPVC Frames: French Doors
At Sternfenster, we have modernised the old by offering our French doors in a brand new uPVC profile. We offer a range of uPVC frames, such as our high quality 70mm Deceuninck 2800 sculpted and 2500 chamfered range of profiles. Each of our profiles has been expertly designed to ensure that they perfectly complement our range of uPVC windows, guaranteeing seamless compatibility and performance. Because of our uPVC frames, your French door boasts incredible strength and durability, ensuring an increased level of home security and a guarantee that your French door will never rot, corrode or fade over time, performing like new even many years later. Our French doors are also available in aluminium frames, much like our bifold doors.
Aluminium Frames: Bifold Doors
For our bifold door range, we offer the Visofold 1000 aluminium profile. Sourced from Smart Architectural Aluminium, our bifold doors offer an array of features exclusive only to aluminium profiles. Such features include: reduced sightlines thanks to a sleek, slim and stylish profile design, a 'Lift up' domestic style handle that is readily available for the lock mechanism of your new bifold door, mitred corners for a more efficient build and the option for our valued customers to decide on either square or rounded edges, for either a more straight or softer aesthetic. On top of this, our aluminium bifold doors are available in a range of colour choices (including dual colours), meaning you can decide on how you want your bifold door to look, matching either the current aesthetic of your home or creating a more stand out property piece to wow neighbours alike.
Enjoy More Space: French Doors
Our French doors are unique in the aspect of swing arcs, as we offer our valued customers the choice to decide whether they want their French doors to swing outward or to swing inward. This means homeowners can choose if they want to save space outside or inside, giving you the choice to enjoy more the outdoors or your interior. Utilising their uPVC profiles, your French doors can continue to swing inward or outward for many years to come as they will not rot, corrode or fade in both appearance and performance. With Sternfenster, we believe in giving homeowners the opportunity to make their new French door however they like.
Enjoy More Space: Bifold Doors
Bifold doors are unique in the fact that they do not produce swing arcs. Rather, thanks to their efficient design, they are able to fold up neatly, leaving no sitting door to take up room or to swing. Bifold doors are exceptional when it comes to saving space, which is perfect for the homeowner who is more conscious and looking to be more efficient about the amount of room they have. Create a seamless transition between the inside of your home and the outdoors as your bifold door takes up a minimal amount of space, allowing for uninterrupted movement between your interior and your back garden.
Which is better, bifold doors or French doors? As mentioned earlier, both bifold doors and French doors feature excellent designs, profiles and abilities to save space for your home. And yet, they differ on these similar aspects. French doors have a traditional yet classic design, whereas bifold doors are modern, with a sleek profile. French doors sport incredibly durable uPVC door frames that will help with home security and ensure long-lasting performance, whilst bifold doors utilise an aluminium door frame that allows for unrivalled customisation. French doors also give the favourable ability to decide on the direction of your door's swing arcs, and bifold doors save space by folding up neatly. Whatever your choice is as a homeowner, both bifold doors and French doors are fantastic additions for any property.
Bi-Fold Doors Prices
Find out how much you could save on bifold and French doors today with Sternfenster!
Find a Sternfenster Approved Installer today or fill in our online contact form to speak to our friendly team.
We look forward to hearing from you!
---