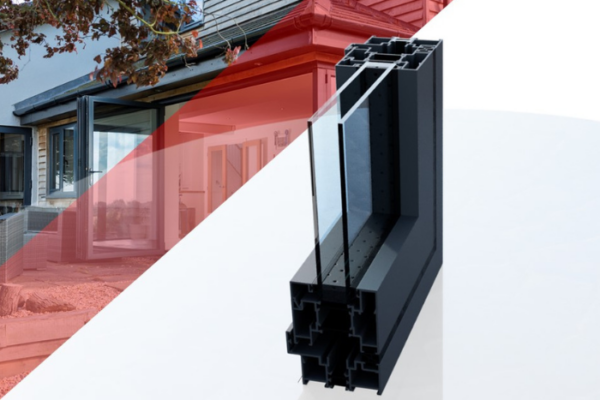 Published 8th September 2023 by Sternfenster Categories:
Updates
---
Installing windows and doors can be a lengthy process, even for professionals. However, advancements in bead technology have made it possible for installers to fit windows and doors in record time, with no compromises on quality. At Sternfenster, we manufacture and supply several aluminium window and door profiles, including the sleek and strong Visofold 1000 Smarts Aluminium bifold door. We are also proud to offer our customers advanced knock-in bead technology from QUICKglaze, providing them with quick lead times and a simple installation process. 
---
What Is QUICKglaze?
If you work in the home improvements trade and have noticed a drop in profit margins when installing aluminium bifold doors and other profiles, you are not alone. The sales price of bifold doors has reduced over recent years and traditional bead fitting methods are no longer the most financially viable option for installers. 
The purpose of glazing beads is to securely hold the glass in place, ensuring a tight seal against water and improving the overall energy efficiency of the profile. In the past, when fitting aluminium bifold doors, it was necessary to fit the gaskets separate to the bead. This installation method is time consuming, especially when different components have different delivery times – resulting in several trips made back and forth between sites to collect each item.  QUICKglaze knock-in bead technology solves this problem. These glazing beads are manufactured with co-extruded gaskets and provide a secure fit and aesthetically pleasing finish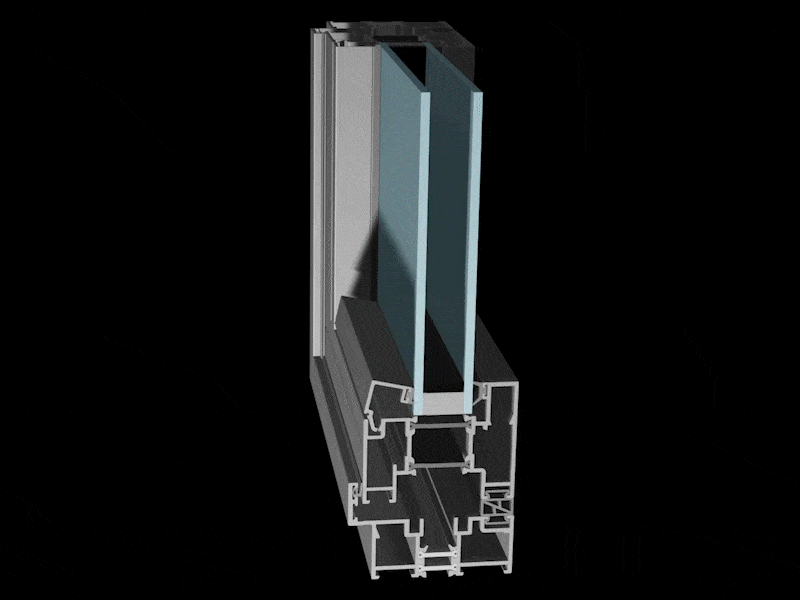 ---
Benefits of QUICKglaze 
At Sternfenster, we offer QUICKglaze knock-in bead technology in conjunction with our VIsofold 100 bifold doors, casement windows and other products. By working with us, your customers will benefit from faster installation times and your business will notice a boost in efficiency and improved profit margins.
Benefits of choosing QUICKglaze knock-in bead technology include:
• A secure fit at every installation 
• Deliveries available between 3 – 5 days 
• Co-extruded gaskets included 
• Shorter installation process 
• No wedge gasket glazing seal needed 
• Cost effective 
• All parts included 
---
Reasons To Sell QUICKglaze Systems 
QUICKglaze knock-in glazing bead technology can completely transform your home improvement business. The quick installation process will mean you will be paid for your work sooner rather than later. Also, the quick turnaround time will allow you to take on more clients and boost your overall business earnings. We want to bring the benefits of vto as many people in the trade as possible, making it possible for them to grow and offer their clients windows and doors of the highest quality. 
When you sell QUICKglaze systems with Sternfenster, you will receive: 
• Access to our EasyAdmin software 
• Competitive prices 
• Instant costings 
• Top of the range products 
• Fast order and delivery times  
Knock-in bead technology is revolutionising the installation industry. Make sure you don't get left behind. By choosing QUICKglaze, you will be making life easier for your installation team, as well as providing your clients with a secure and visually appealing window or door installation. 
---
Start Selling QUICKglaze Systems with Sternfenster
At Sternfenster, we manufacture and supply high grade aluminium and uPVC windows, doors, curtain walling and shop fronts. We are a family run business based in Lincoln, and we are proud to be one of the leading fabrication businesses here in the UK. Sternfenster has been supplying high quality home improvement products to trade since 1974. 
We have developed as a business over the years and we are excited to be now offering our customers the latest in glazing bead technology.  
We have developed an approved installer network, and thanks to QUICKglaze knock in bead technology, fitting homes with aluminium bifold doors is easier than ever before. To discuss our home improvement products and to learn more about QUICKglaze, contact our experts by calling 01522 51 25 25 or sending an email to sales@sternfenster.co.uk. 
---