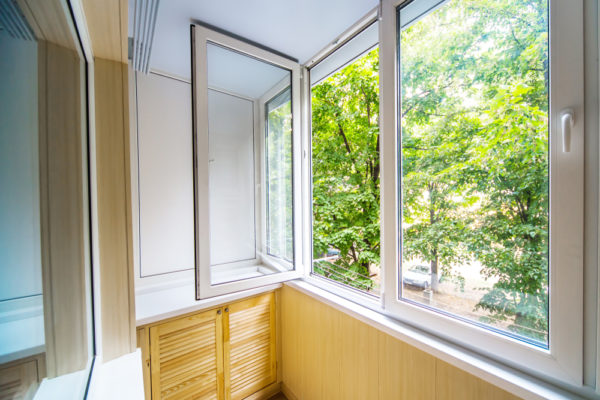 Published 20th December 2021 by Sternfenster Categories:
Updates
---
"From June 2020, it has just been absolutely crazy," says Eamon Shepherd, Managing Director, Falcon Windows. "The number of enquiries from homeowners pretty much trebled overnight and we've been flat out since.
"The demand has been incredible, but the level of support we've enjoyed from Sternfenster has allowed us to make the most of it."
A family run firm based in Ipswich, Falcon Windows has been serving retail customers throughout East Anglia for 37-years. The company partnered with Lincoln fabricator, Sternfenster, more than 10 years ago, and now offers its complete range of high-quality PVC and aluminium products.
According to Eamon, it has not just been the quality of service from the team at Sternfenster that has allowed Falcon to manage the surge in demand from the home improvement market, but also the fact that the company has taken full advantage of systems such as EasyAdmin and Sternfenster Plus.
EasyAdmin is a dedicated CRM dashboard that allows Sternfenster's installer customers to manage leads, create professional quotes, place orders online and generate invoices and sales reports.
A dedicated online resource, Sternfenster Plus offers installers improved levels of communication and clarity on order lead times.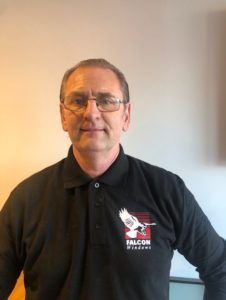 It allows them to check on the status of quotes, contracts and deliveries and also features a regularly updated news feed. This can be used to learn more about new products, or industry related topics and also provides insight of developments at Sternfenster.
It is also home to a live production capacity feed that provides real time data on the capacity of individual products, across Sternfenster's aluminium and PVC lines, and gives installers a unique overview of the fabricator's production schedule from the moment an order is placed.
"EasyAdmin doesn't just make life easier, it's now completely integral to the daily running of the business," continues Eamon. "We couldn't manage without it.
"Before lockdown, our customers would typically only have to wait a week for us to come and see them, but at that point midway through 2020, the number of enquiries we had trebled almost overnight. That meant we were taking three weeks to make appointments; the volume of work was intense.
"We've been incredibly busy right up until the end of 2021 and Sternfenster has been there to support us every step of the way. It's not been easy, we've been under a lot of pressure to keep up with enquires as well as managing our customers' expectations on longer lead times," he adds.
"The team at Sternfenster has been brilliant at communicating, they call or email to update us on the status of our orders, or if there are any issues that we need to be aware of. We can relay that information to our customers, it means we can explain why they might need to wait a bit longer and helps us to deliver a better quality of service."
Eamon adds that, while demand started to cool off at the tail end of 2021, he is expecting activity to pick up again and already has enough work in the pipeline to keep Falcon busy for the first quarter of 2022.
"Before the pandemic, we would always see a bit of a slowdown in the run up to Christmas and we'd be happy to start January with six weeks' worth of bookings," he said. "We're booking installations now [December 2021] for April, which is incredible.
"I'm fully expecting orders to pick up again in the New Year. The main driver for the boom over the last 18-months has been unspent holiday money, people have had the cash to spend on their homes, they've been investing in more space or replacing old windows and doors.
"It's very hard to say for sure, but with the arrival of the new Covid variant, and the uncertainty on flights and foreign travel, I think we will still be very busy in 2022," he concludes. "Our partnership with Sternfenster means we are well placed to make the most of it."
---