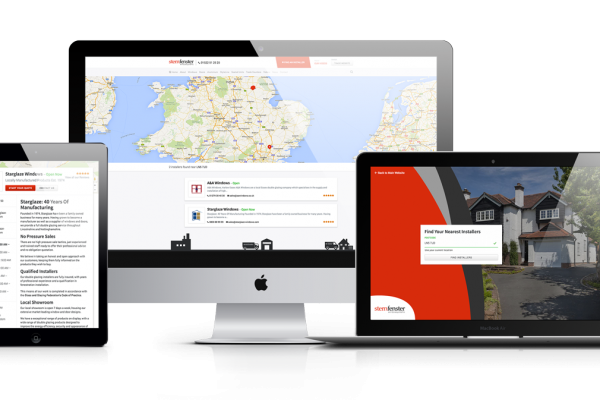 ---
We all know that customers prefer a personal feel when they are dealing with Installers, especially if they are looking to invest a lot of money into their new home improvements. This is why Sternfenster offer their Approved Installers their very own sub-site on the Sternfenster main site, which serves as a bespoke lead generation platform for Members to use.
These sub-sites are designed to serve as an all-encompassing tool for Members to use, comprising company branding, location, contact details, product list, opening hours, reviews (with rating stars), and links to their own website. This means that when a homeowner lands on the sub-site, they will have everything they need to make a decision and get in touch.
These sub-sites are found via an intelligent post-code finder, found on the Sternfenster homepage. This allows homeowners to input their post-code to see a list of their nearest Approved Installers. The post-code catchment area will be determined between the Sternfenster sales team and the Approved Installer, ensuring they cover the areas that they want to.
---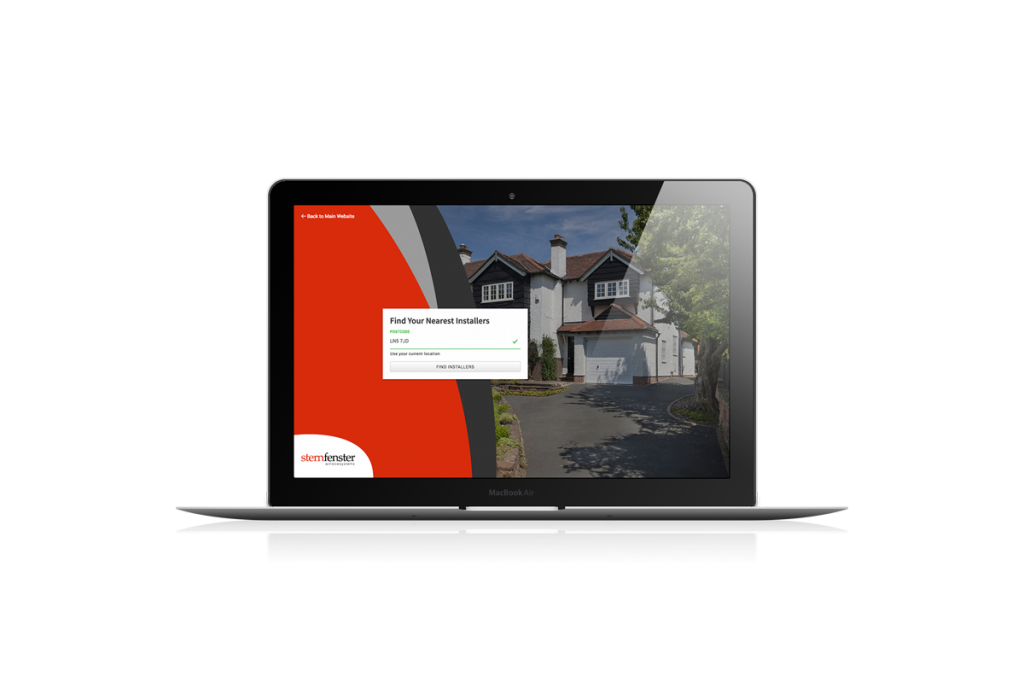 ---
These sub-sites also feature a selection of professionally installed Sternfenster videos, which have been created to showcase the standard of product on offer. These have proven to be a modern and effective way for homeowners to learn more about their potential investment in a quick and engaging way.
Nathan Court, National Trade Sales Manager at Sternfenster, commented on the effectiveness of the Sternfenster Installer sub-sites:
"These sub-sites have proven to be a great way for us to channel the traffic from our website towards our Approved Installers, allowing them to benefit as a result. Homeowners are always keen to shop locally, which is why the post-code feature is so important. We're always looking to provide a tailored service."
If you're interested in becoming a Sternfenster Approved Installer, give Sternfenster a call on 01522 512 525 or visit www.sternfenster.com/join-our-network/ for more information on how to join.
---