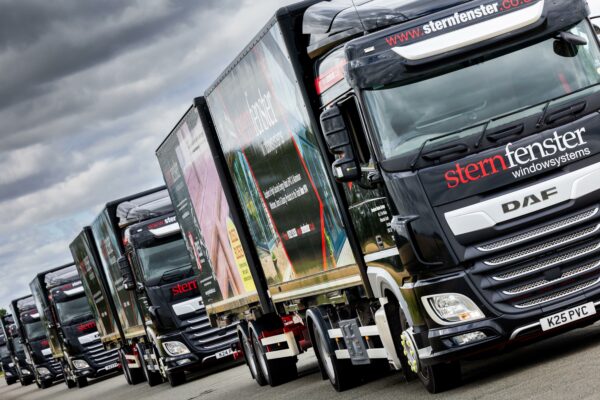 Published 6th September 2023 by Sternfenster Categories:
Updates
---
Sternfenster has launched a vehicle tracking service, which gives customers greater visibility of their deliveries and feeds through to improved profits and opportunities.
This announcement comes as the national fabricator's transport division is posting on-time-in-full figures of more than 99.5%.
Sternfenster was the first PVC fabricator in the UK to use barcoding tracking all the way through to delivery. It has used barcoding to track frames and glass through production, onto vehicles, and out to customers since 2008.
"Our two-hour delivery window has been our standard for years," Sales Director Nathan Court said. "Drivers plan their journeys several days in advance, so they can give our customers a two-hour window for delivery, which allows them to plan their days more effectively.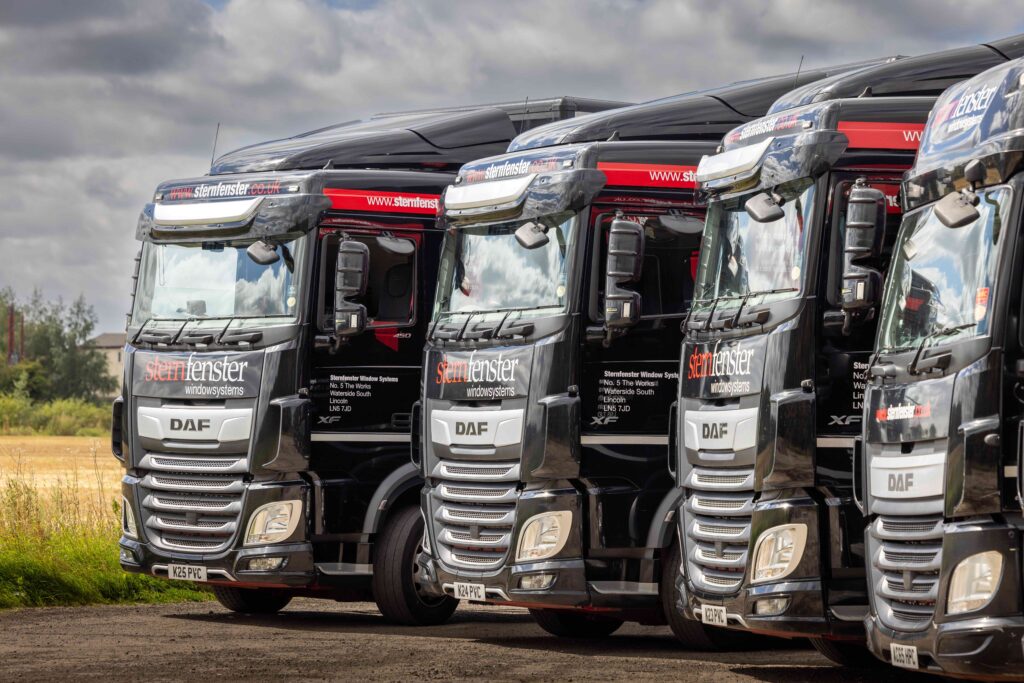 "If we look at a recent five-week window over the summer, our drivers were achieving an average on-time-in-full figure of 99.88%.
"If we take the latest week's figures, we can see that the vast majority of deliveries (83.1%) arrived in the first hour. And of those that arrived outside of the agreed two-hour window (13.7%), all were early so there were no negative repercussions for the customer. None were late.

"We are proud of this achievement because it demonstrates that we have been investing in the right areas of the business for our customers' benefit."
Sternfenster is about to release its latest improvement, which gives customers real-time tracking of their vehicles so they can see where their delivery is, how many deliveries the driver needs to make before getting to them, and providing an updated delivery window so they can spend more time working and less time waiting.
The new improvements also enable customers to immediately download their PODs.
Nathan said that efficiencies in delivery create enormous benefits elsewhere for window companies.
"Time spent on site is expensive," he said. "If our customers know that we will be arriving on site in a two-hour window, it allows them to plan their day productively, either by scheduling time on another job, or by finishing on site early.

"Time spent unnecessarily waiting is wasted profit, so we are putting money directly in the pockets of our customers!"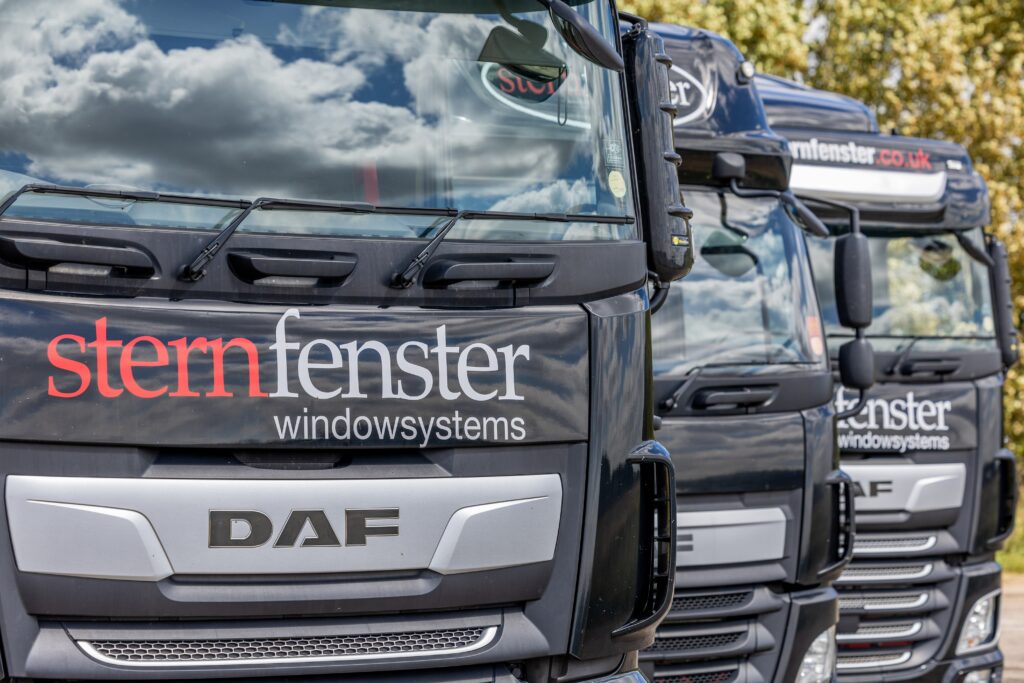 Sternfenster has invested heavily in IT in recent years as the company creates closer working relationships with its customers. This results in greater visibility of operations so efficiencies can be made in manufacturing, ordering and installation.
Central to this strategy is Sternfenster's EasyAdmin system, which allows businesses to produce professional quotes very quickly for homeowners. It also allows window installation companies to have complete oversight of their profit and loss. This information is updated daily and allows business owners to see the health of their accounts in real time.
"More than 50% of our orders now come to us via EasyAdmin, and we are in the process of upgrading the software so that will integrate more closely with our other IT services," Nathan said, "as well as giving them more control over their operations, saving money in the process."
Sternfenster added four new lorries to its fleet last year. The 18-tonne ULEZ-compliant DAF lorries represented an investment of £480K and are modern additions to the trade fabricator's established fleet that offer improvements in key areas.
Primarily, the hard-sided trailers are fully kitted out to transport 70 frames and 175 glass units per box comfortably: carpet-lined runners on the walls and foam protection on all securing poles reduce impact damage, while extra pole locking positions have also been included to secure the glass stanchions.
For more information, get in touch by sending us a message or by calling 01522 512525.
---