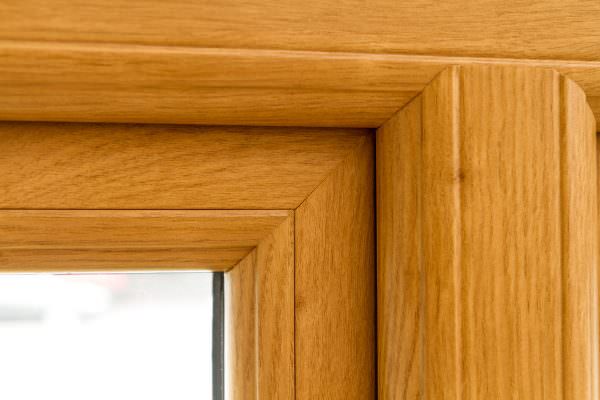 ---
G15 New Product of the Year Finalists
Earlier this year Sternfenster launched StyleLine, an innovative range of windows and doors featuring a high-quality finish that is transforming the way PVC-u is seen in the marketplace.
Combining the latest manufacturing technologies, excellent craftsmanship and the best components available, the new range has proved to be a strong commercial success for the Lincoln-based fabricator.
In view of StyleLine's recent nomination as a finalist in the New Product of the Year category at the prestigious G Awards, Windows Active talks to Sternfenster's Managing Director, Mike Parczuk, to find out more about the ground-breaking range.
The Next Stage of PVC-u Evolution
Sternfenster have invested over a quarter of a million pounds in developing one of StyleLine's most distinguishing features. Utilising a new way of manufacturing, StyleLine boasts the industry's first foiled profiles with a seamless finish of the sash and outerframe.
Mike said: "The advanced manufacturing processes we use do not damage the woodgrain foil, resulting in a frame that doesn't require any further intervention after the welding process."

"This is a truly pioneering step for PVC-u products, and one that significantly improves on both aesthetics and durability. At a time when the end-consumers' decision to buy is so complex, with firm emphasis on looks, durability, security and value for money, StyleLine truly delivers on all aspects."
Unlike most PVC-u windows and doors, which are "all welded", and have a grooved finish on all joints, Sternfenster's new range features mechanically jointed transoms, mullions and Cruciform joints, which further increase its aesthetic appeal and authentic timber look.
New, upgraded features were added to improve functionality, durability and security, positioning StyleLine as the next generation of PVC-u windows and doors, and a high-quality timber alternative.
High Marketability
Sternfenster's new range is effectively positioned to appeal to both PVC-u and timber buyers, significantly increasing revenue opportunities for the fabricator's retail partners.
"The benefits of our StyleLine range greatly outweigh the minimal extra cost for the end consumer looking for PVC-u replacements, while our retail partners can take advantage of increased profit margins," said Mike.

"For timber buyers, StyleLine is a range that finally delivers on the aesthetic promise, while boasting all the benefits of a modern material."
A Cross-Selling & Upselling Opportunity
StyleLine is based on a choice of profile systems, enabling installers to maximise cross-selling and upselling opportunities, as homeowners can benefit from the same high-quality finish in any product combination they require.
The range incorporates Deceuninck 2500 & 2800 in all wood effect laminated finishes and Spectus VS, all of which are market leading profile systems.
Mike commented: "Our relentless investment strategy enables us to offer our installer clients the very best products, giving them a strong competitive edge in the marketplace."

"At the same time, we believe StyleLine can further build on the success recorded by some PVC-u products so far in conservation areas, by facilitating the access of other profile systems into this previously unreachable market, to the benefit of our customers."
An Exclusive Partnership for a Unique Product
At the time of writing, the StyleLine network of approved retailers was counting 34 high-volume partners in non-conflicting areas. This means the fabricator has landed, in average, one new installer every week since the launch of the new range.
"The first few months after bringing out a new product are a crucial marketability test, and so far we've had fantastic results," said Mike.

He added: "The StyleLine volumes are nearly 30% higher than what we've anticipated for the first six months. Our commitment to this product is absolute, and this is showing in the complex marketing and sales support we offer to our customers, as well as through our relentless investment in the further development of the range."
Industry Recognition
StyleLine is one of three finalists of the G15 New Product of the Year category, which recognises an outstanding, innovative product:
"that will make major inroads to improving overall building performance, as well as making significant contributions to the company balance sheet."
Talking about the nomination, Mike said:
"We were delighted with the announcement, especially as it is the first time we've entered the G Awards. Alongside strong commercial results, it's incredibly rewarding to receive this kind of recognition. We look forward to the Awards evening on 27th November, when all winners will be revealed."
---