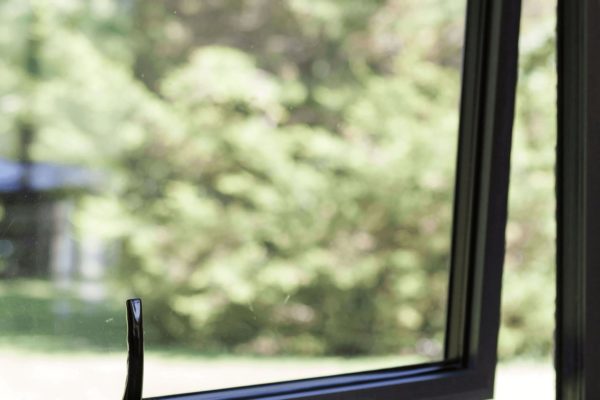 Published 13th March 2023 by Sternfenster Categories:
Updates
---
Here at Sternfenster, we manufacture our aluminium home improvement products to the highest possible standards. This cutting edge design process is what gives our aluminium windows their renowned industry leading profile and makes them a favourite of tradespeople. The Alitherm 300 Window offers a contemporary, sleek profile and comes in a large range of colours for your clients to choose from. Slim and light in weight, it is quick and straightforward for you, the installer, to fit and provides homeowners with a plethora of aesthetic and functional benefits. Choose the Alitherm 300 window and provide your customers with a high-spec, practical product that will see them return to you for swift installations and reliable improvements.
Easy Installation
The lightweight, slim profile of the Alitherm 300 Window makes them extremely quick and easy to install. This is an excellent feature for homeowners and fitters alike as it means you can complete more installations in a shorter space while your clients get to spend less time with construction equipment and strangers in their home.
Improving Homes
Thermally Efficient: With solid aluminium frames that offer a high performance polyamide thermal break, the Alitherm 300 is designed to keep the warm air in and the cold out. So your customers can enjoy a warmer home that may lessen their reliance on their central heating and see a reduction in their energy bills – an essential feature given the current climate.
Optional Extras & Customisation: The Alitherm 300 is a highly customisable window. It comes in a range of colours that your client can choose to match to their home or personal tastes seamlessly. With a variety of hardware options also available and the ability to add head vents, odd outer leg frames or fire hinges, you and the homeowner can enjoy a completely one of a kind installation.
Low Upkeep & Highly Secure
Despite its slim sightlines, the framework of the Alitherm 300 Window is exceptionally sturdy. Its aluminium profile makes for a long lasting installation, which means installers can be sure of their project's longevity. Thanks to this durability, our trade aluminium windows are extremely low upkeep, so homeowners won't have to worry about constant maintenance; they can even add anti-rust hinges for further peace of mind.
All of our aluminium windows are fitted with high security bidirectional locks as standard. This is a fantastic feature that benefits both homeowners and merchants because you can rest assured that you will have supplied a product of the highest possible quality. This will increase the faith in you and means owners can have the peace of mind that comes from knowing that their home is safe from intruders.
Take a look around in our online showroom to learn even more about the advantages of our trade aluminium windows.
Support for installers
Installers who choose to work with us here at Sternfenster benefit from excellent support, an increased number of leads, and our most up-to-date marketing package available to help them build and extend their businesses.
Join our network and become an authorised Sternfenster installer today!
---