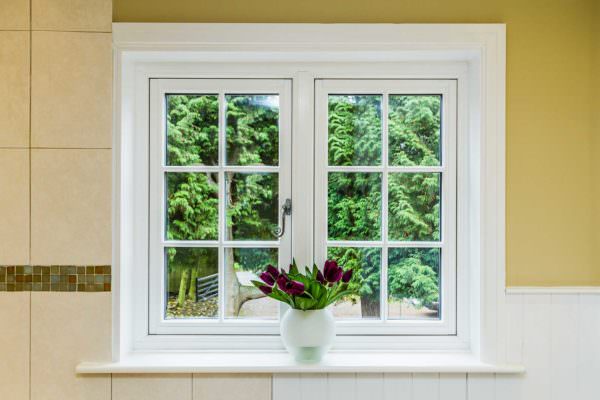 Published 27th January 2019 by Sternfenster Categories:
Updates
---
The Sternfenster Installer Network, a nationwide community of professional installers, has grown from strength to strength since its inception. At 44 members strong, this Network comprises all manner of Installers who are benefitting from the wide range of benefits that being a member has in store: constantly growing as a result of Sternfenster's continual improvement policy.
The Network allows members to gain access to unique products, customer support, marketing research, and brand promotion platforms that enable them to reach a wider demographic of customers. Alongside this, the Sternfenster Approved Installer Network is constantly evolving and changing through a process that is always based on market-research and current trends.
One of these unique products is the StyleLine window and door collection, manufactured using a pioneering Graf welder. As a result, these windows are able to achieve a join that is like no other. This is made possible by avoiding the corner grooving process, without missing out on structural integrity or window quality.
One of the latest product releases from Sternfenster includes the Sculpted 800 and Heritage collections. The Sculpted 800 offers Approved Installers an aluminium alternative to traditional timber windows, allowing them to offer homeowners the chance to bring classic appeal to their home in a modern way.
The Heritage windows range specialises in capturing the instantly recognisable multi-part window design, which allows them to serve as the ideal alternative to old steel windows. Both of these systems have been manufactured using the latest techniques to ensure they offer cutting-edge standards of performance and design.
Nathan Court, National Trade Sales Manager at Sternfenster, commented on the Approved Installer Network:
"We're always dedicated to ensuring the Approved Installer Network is always offering its members the best of the best. It's this dedication to commitment that has enabled the growth to happen, with a total of 44 members across the UK. However, this doesn't mean we plan on stopping, and there is plenty of room for any installer looking to offer the best in class."
If you're interested in becoming a Sternfenster Approved Installer and bringing these windows to your product range, give Sternfenster a call on 01522 512 525 or visit www.sternfenster.com/join-our-network/ for more information on how to join.
---