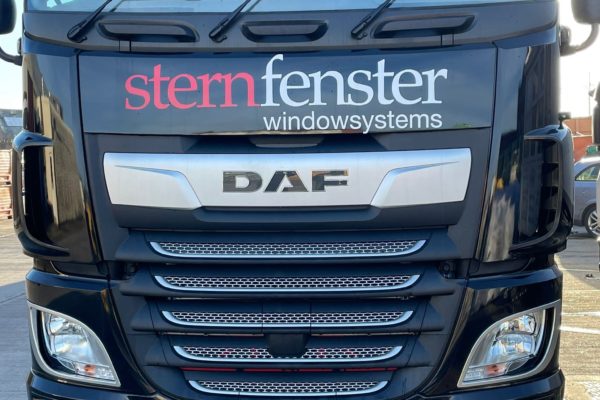 Published 30th March 2022 by Sternfenster Categories:
Updates
---
Sternfenster has added four new lorries to its fleet, prioritising the safety of other road users while ensuring all products reach their destination damage-free. We've also upgraded our existing vehicles.
The 18-tonne ULEZ-compliant DAF lorries represent an investment of £480K – modern additions to our established fleet that offer improvements in key areas. 
Primarily, the hard-sided trailers are fully kitted out to transport 70 frames comfortably and 175 glass units per box: carpet-lined runners on the walls, and foam protection on all securing poles, reduce impact damage, while extra pole locking positions have also been included to secure the glass stanchions.
"We are committed to guaranteeing that all windows and doors leave our premises in perfect condition," Sternfenster's sales director Nathan Court said. "It is also our responsibility to ensure that they are delivered to site in one piece and blemish-free, which is why we've invested in our fleet.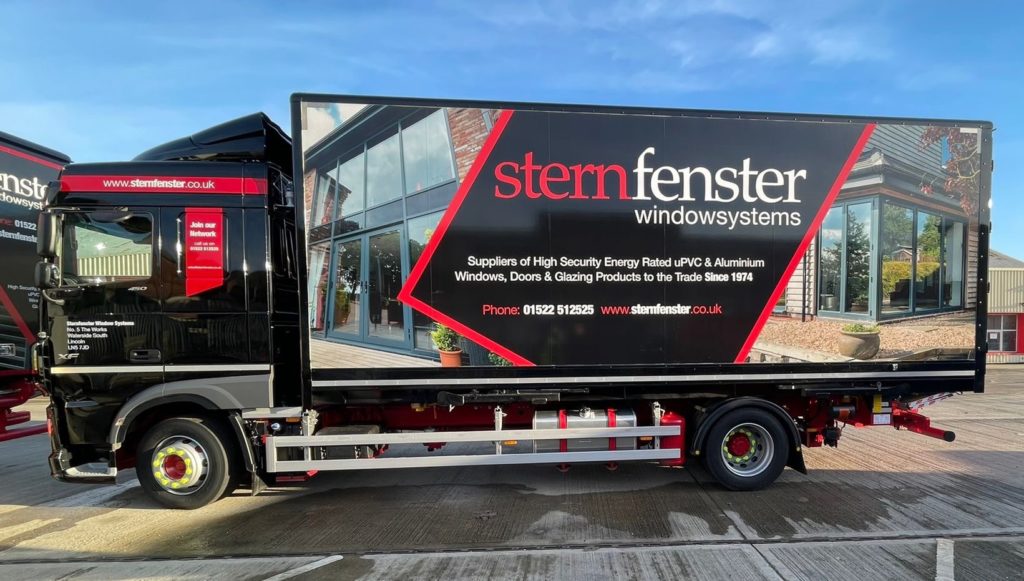 "The window and door supply chain has come under immense pressure over the last two years. We need to do all we can to reduce the areas in production where pressures can occur, including delivery.
"As well as focusing on the careful handling of products, all our lorries are tracked to keep customers up to date with estimated delivery times." 
Sternfenster has a people-first strategy, which has influenced the design of certain aspects of the tractor unit. For example, all vehicles are fitted with DVS (driver vision standard) and forward-facing cameras to help ensure the safety of all road users, including pedestrians and cyclists.
Driver comfort is also paramount, and the cabs are kitted out with microwaves, televisions and fridges.
"We are recognised as an Investors in People Silver Award-winning employer. We understand that looking after our staff is not only the right thing to do but benefits the business," Nathan said. "In the case of our drivers, if they are refreshed and happy when they deliver our products, it helps reduce the possibility of human error."
Sternfenster has also spent a further £60K refurbishing its existing lorries to bring them to a similar standard.
For more information, visit www.sternfenster.com, www.sfplus.com, email sales@sternfenster.co.uk or call 01522 512525.
---