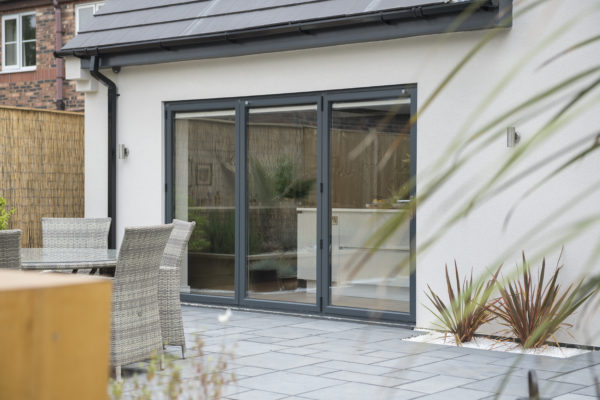 ---
At Sternfenster, we're proud to offer businesses the chance to install Smart system bifold doors for their home. They are one of the best ways to open up any space, with their fully glazed design. In Smart's bifold doors, you get slimline aluminium profiles that are highly durable. Because of this, these doors provide an ideal balance of openness and security.
By working with Sternfenster, you can offer Smart systems sliding doors to your customers that can benefit them in several ways. Smart's doors have thermally broken aluminium frames and double glazing that can help them save money on their energy bills. Doors like these have multi-point locking systems across the perimeter of the frame for security, too. And, with us, you can offer fully customisable doors as well.
So, by choosing Sternfenster as your trade partner, you can provide market-leading Smart system bifold doors for homeowners. And, with our approval, you can become a Sternfenster Approved Installer too! Because of this, people will be able to find you in their local area straight away when they search for Smart system sliding doors. Speak to Sternfenster about how bifold doors can help your business today!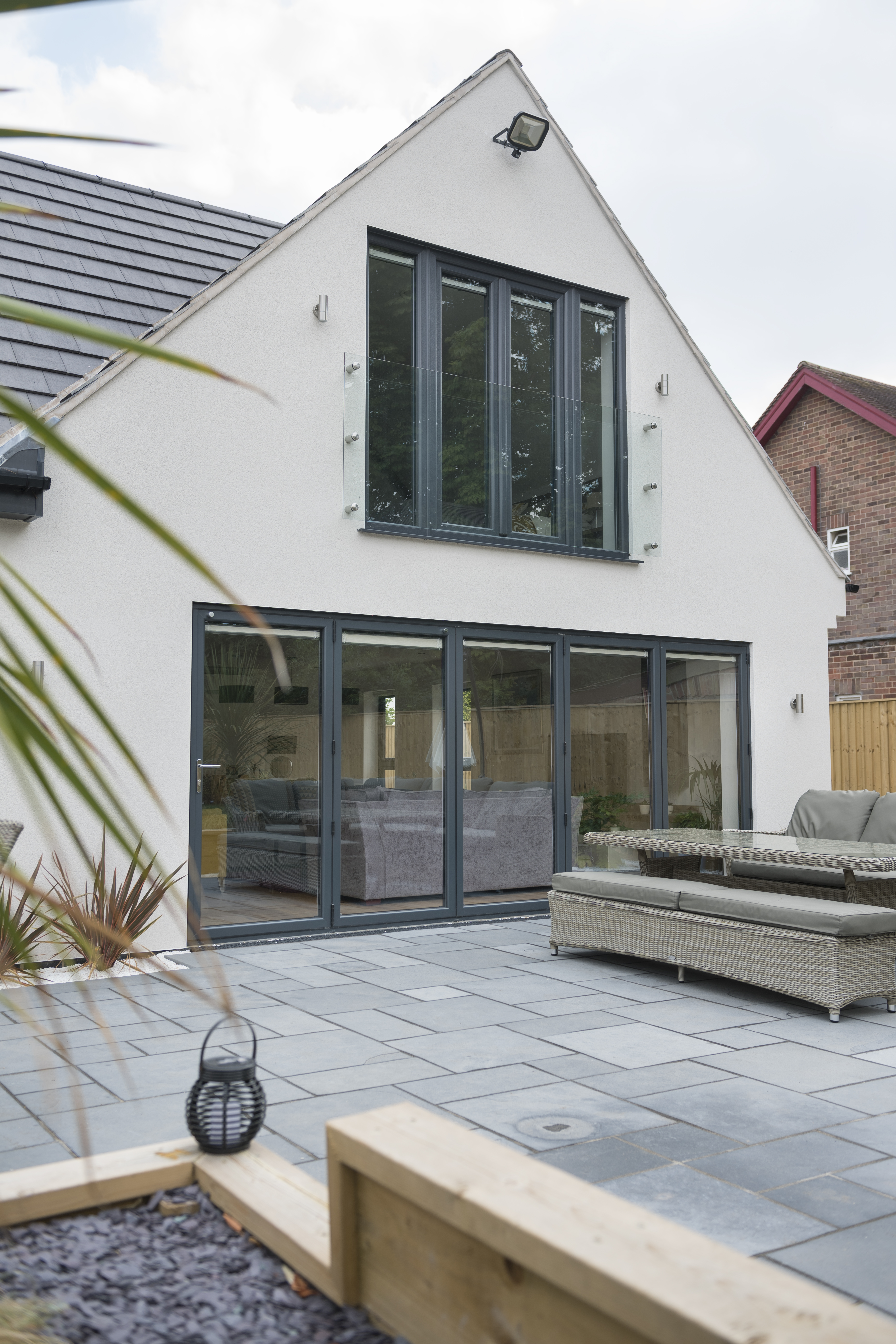 Efficient Smart System Bifold Doors
Smart system doors have superb insulation. Your business could offer Smart's range of Visofold aluminium doors, designs that have premium-grade materials. Doors like these have highly durable aluminium profiles which allow for more heat retention. Not only that, they reflect heat in summer away from homes just as much as they keep cold air away.
Because of this, customers can benefit from better comfort in their homes throughout the year. Smart system  doors have thermally broken profiles, meaning they can trap heat and keep it from escaping. Because of this, your customers can make an investment that pays itself back. With less energy loss and heat transfer, they can stay warm while spending less on their central heating and saving money on their bills.
Smart system bifold doors can also make homes warmer more naturally. Because of the use of aluminium in the design, these doors can come with slimline frames without sacrificing performance. Because of this, you can offer doors with larger glass panels, meaning more natural light can come inside. As a result, your customers could transform their properties.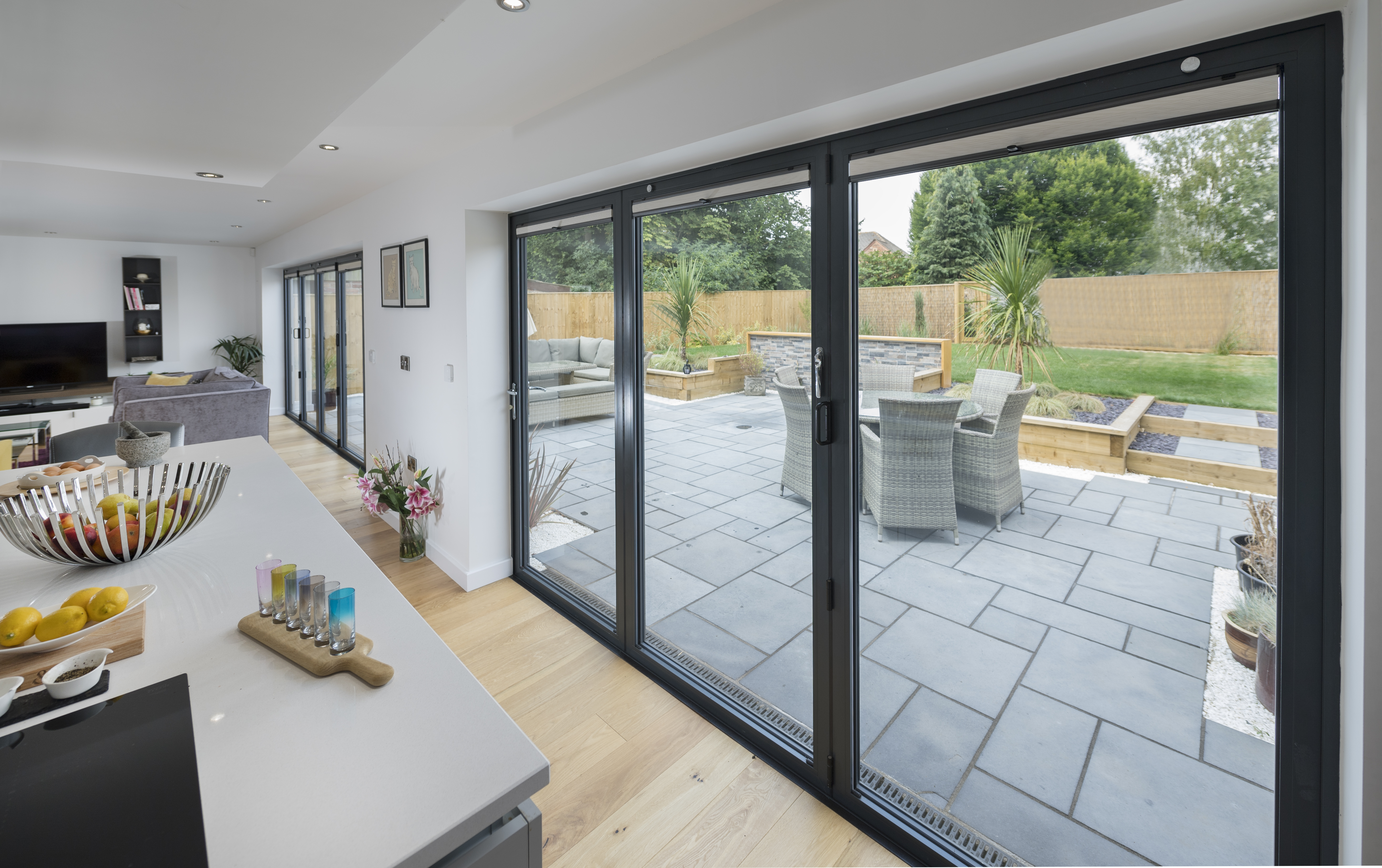 Secure Smart System Bifold Doors
One of the main things your customers need is peace of mind. And, with Sternfenster's range of Smart system bifold doors, you can give it to them with ease. By choosing these bifold doors for your product line, you'll get a design that has advanced security mechanisms. Not only that, the durable aluminium frames are weatherproof, protecting this hardware from rusting or wearing down.
Each of our Smart system bifold doors has multi-point locking mechanisms. As a result, each glass panel will be fastened to the frames, ensuring an intruder can't separate them. Additionally, these doors have shoot-bolt locking on floating mullions for even more protection. The doors are also Secured by Design-approved for homeowner peace of mind.
As a result, offering Smart system bifold doors for your business can give your customers the security they crave. Not only that, they can be sure that these doors will stand the test of time. Smart's aluminium profiles won't lose their shape or strength in wind and rain for 50 years or even longer! Because of this, they'll last a lifetime and without regular maintenance.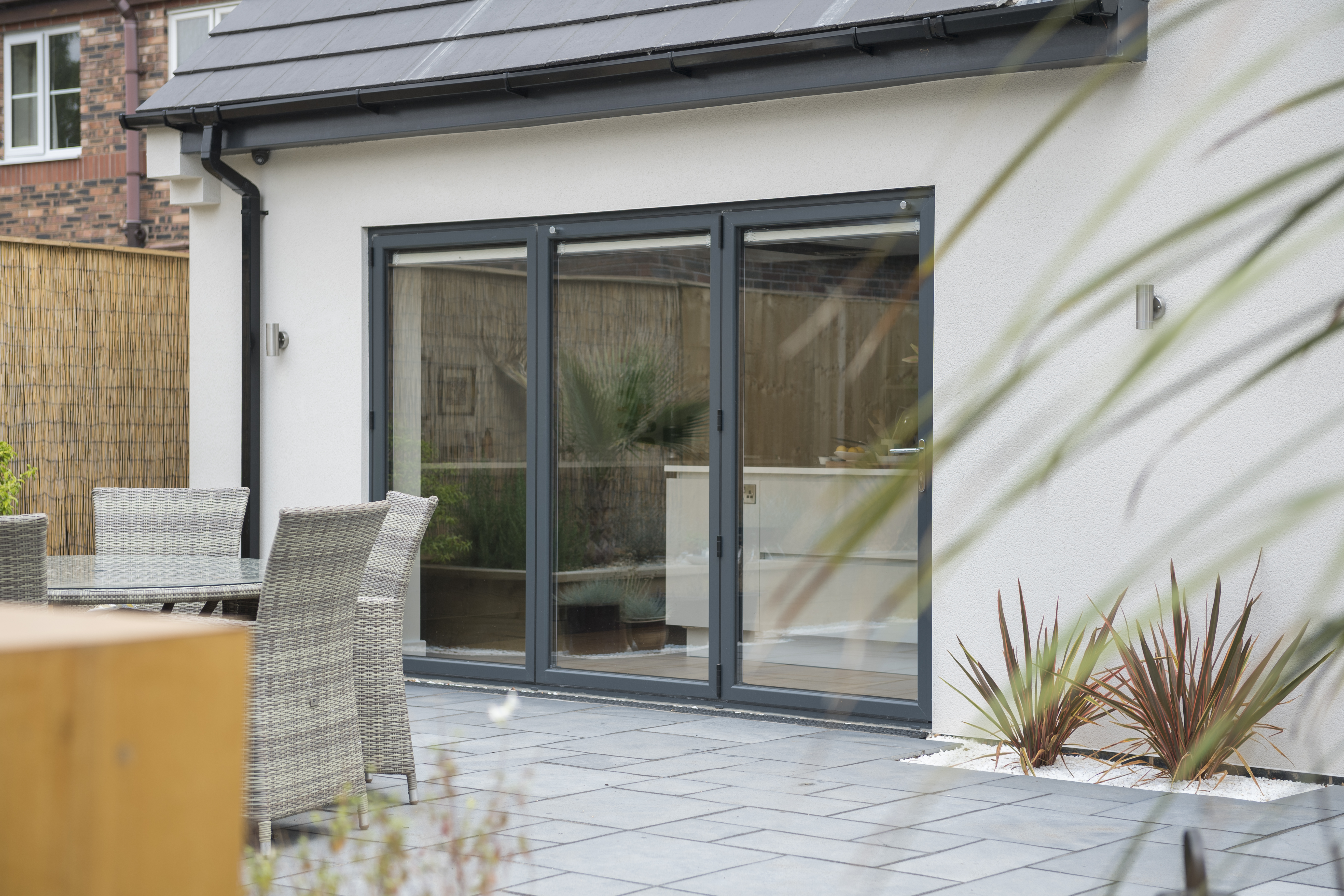 Bespoke Smart System Doors
Another way our Smart system doors help entice your customers is with the choice of designs you can offer. By working with Sternfenster, you'll have a trade partner that can provide doors directly to your order. Because of this, you can lodge custom orders quickly and efficiently, meaning you'll have the ability to offer your customers the same service.
We have a wide range of bespoke options when it comes to our Smart system doors. You can give your clients full control of the design process, from the door size to the number of panels and even the glazing options. And, with our powder coated aluminium bifold doors, your business can get 10-day lead times for standard colours and as little as 5-day lead times as part of our premium service.
Because of all of this, Sternfenster's doors give you more flexibility in what your business offers. We also make it easy to get your bifold doors by offering a local trade counter and a nationwide delivery service. If you want to order market-leading bifold doors quickly and offer them as part of your product line, become a Sternfenster Approved Installer today!
Smart Systems from Sternfenster
Speak to Sternfenster today to find out more about our Smart system aluminium bifold doors!
You can join our network of Sternfenster Approved Installers or use our online contact form to ask us any questions you may have.
We look forward to working with you!
---