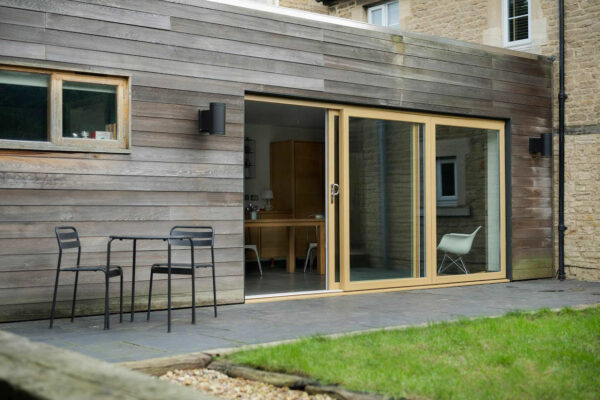 ---
Homeowners today are spoilt for choice when it comes to different door designs. Whatever an individual's style preferences or design needs, there is a door available on the market today that can tick all the right boxes. If you are planning a renovations project, the door style you chose can influence the overall appearance and atmosphere of your space. The experts at Sternfenster are here to help you tell the difference between two of our most popular door designs: bifold doors and patio doors. Choosing the perfect doors for your home can be difficult, but we are here to help you make the best decision. 
---
Sternfenster's Bifold Doors
Doors can completely transform the appearance and thermal performance of a property and different styles have their own benefits and drawbacks. Bifold doors have been growing in popularity over recent years and they are a beloved favourite amongst modern homeowners. Bifold doors have a unique opening function. Instead of opening out on hinges like French doors or gliding like patio doors, bifolds fold neatly on top of each other. By opening in a concertina fashion, bifold doors deliver unobstructed, panoramic views and seamlessly blend different spaces together. 
Made from robust aluminium, bifold door frames can support large panels of double glazing and often stretch the full length of a wall. The large glazed doors allow ample natural light to flood into the home while also providing a smooth connection between interior and exterior spaces. Aluminium bifold doors can be installed inside the home between rooms or used to create easy access to garden and patio areas.  
For smaller homes, bifold doors can create the illusion of additional space and their folding opening function is also an excellent space saving solution (if installed in an appropriate position). All homes are unique and bifold doors can be tailor made to suit the specifications and style preferences of each individual homeowner. Aluminium frames are lightweight yet strong, providing homes with reliable security and doors that have been built to last. 
Bifold Doors Pros: 
• Available in various configurations to suit all properties
• Low maintenance and slim aluminium frames 
• Brings more natural light into the home 
• Folding opening function 
• Weatherproof and secure 
• Energy efficient 
• Contemporary and sleek appearance  
• 'Traffic door' can be added for quick and easy access 
Bifold Doors Cons:
• Can be expensive 
• Large glazed doors can reduce privacy 
• Drainage can be an issue with certain frame designs 
---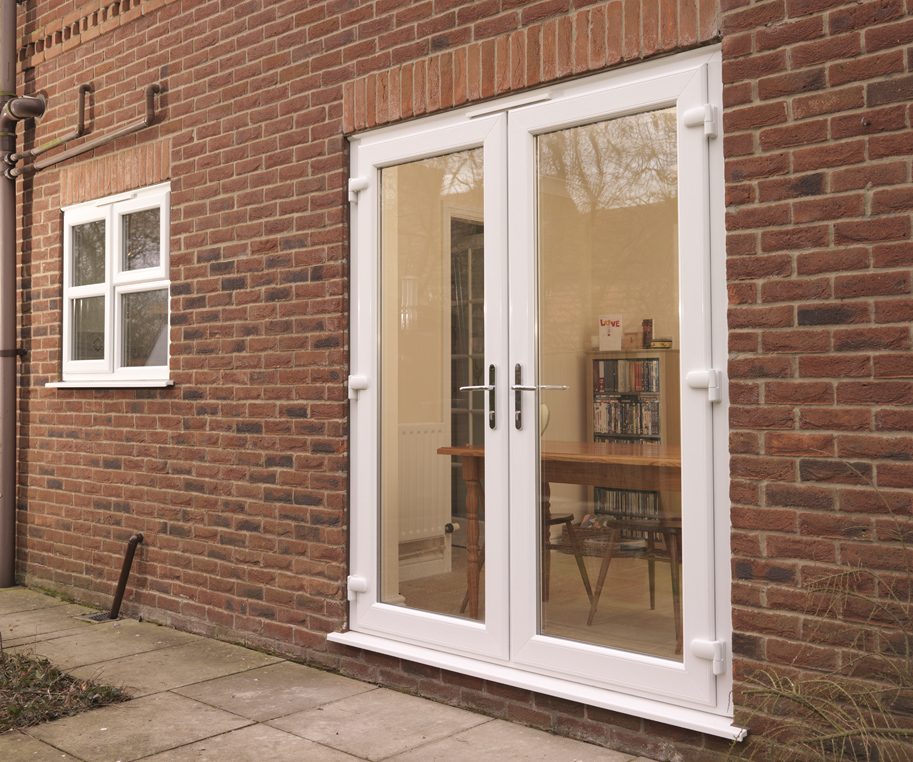 ---
Sternfenster's Patio Doors
Patio doors are similar to bifolds as they are also constructed with large glazing panels and can provide easy access between living spaces and the garden. A patio door installation is also an effective way to brighten up the inside of a property and to create the feel of a lighter and more spacious home environment. Available with uPVC or aluminium frames, patio doors offer reliable security and contemporary double glazing ensures effective heat regulation all year round. 
Large double glazed doors are not a cause for concern, as modern patio doors are built with state-of-the-art locking systems and the glass is built to withstand high impacts. Patio doors open by sliding to the side, making it possible to bring indoor and outdoor spaces together. Both uPVC and aluminium patio doors can be custom made, with a wide range of frame colours and hardware options available. While patio doors have a more traditional aesthetic, they can be customised to suit homes of all ages and they boast many desirable benefits. 
Patio Doors Pros:
• Easy opening 
• Boost natural light inside the home 
• Secure & thermally efficient 
• Customisable frames 
• Suit properties of all ages  
Patio Doors Cons:
• Older designs can have issues with 'sticking' 
• Some profiles are not built with adequate weather protection 
• Home privacy can be jeopardised due to large glass doors
---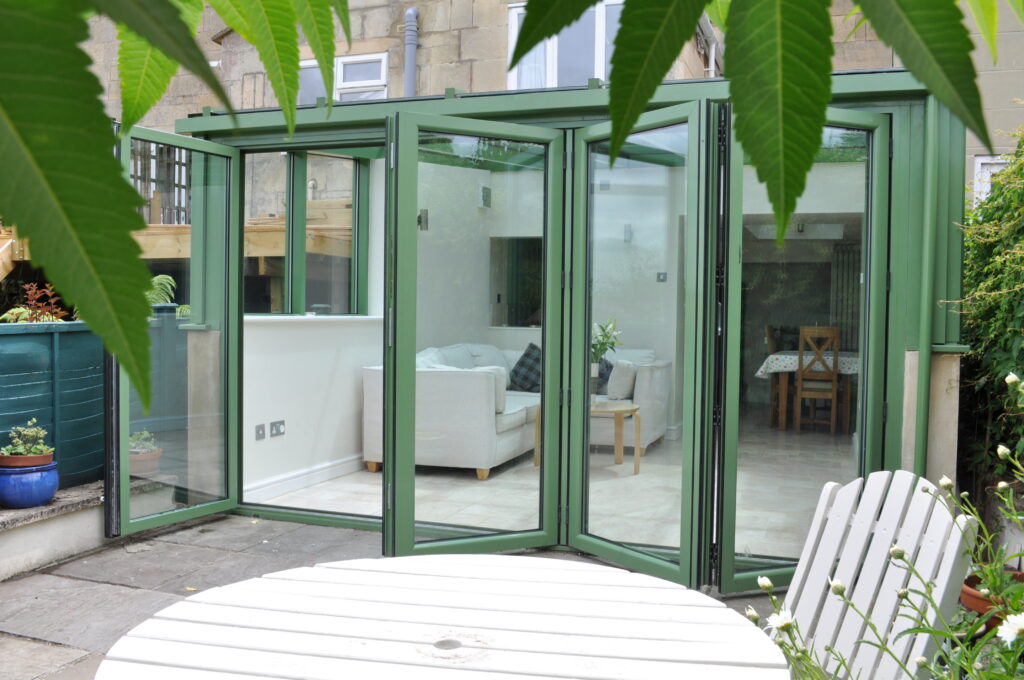 ---
The Best Doors For Your Home
The best door for one home is not necessarily the perfect choice for another. When looking at bifold doors vs patio doors, neither design is a clear winner. Both of these door styles have many benefits and high quality profiles can completely transform a property. 
Aluminium bifold doors are often more expensive than more traditional patio doors, but both styles can be customised and will bring additional light into a property. The best door style will depend on individual requirements and preferences. For homeowners struggling to make a decision, speaking to design professionals or visiting product showrooms can be helpful. 
Before deciding if patio doors or bifold doors are best, it is important to consider the following: 
• Budget 
• Size needed 
• Position of the doors 
• Space available 
• Style preferences 
• Home privacy
---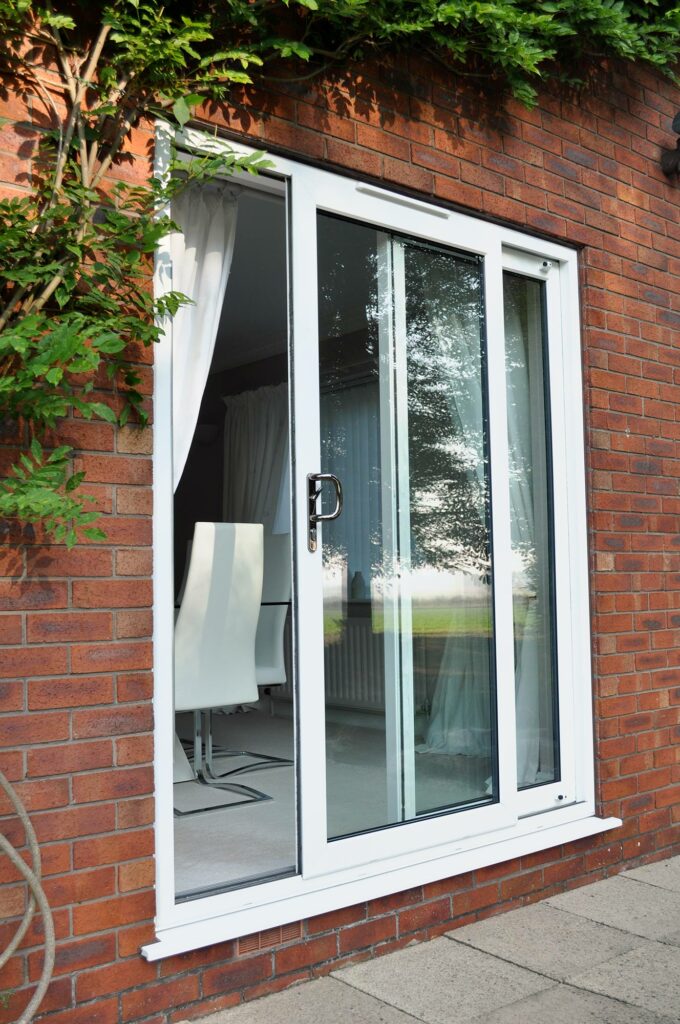 ---
Upgrade Your Doors With Sternfenster
Sternfenster is a UK based, market-leading fabricator and we provide top of the range  aluminium bifold doors and patio doors (both aluminium and uPVC designs are available). Now that you know the difference between these two popular door styles, it is time to start your next home improvement project. 
Whether you are a tradesperson looking to supply and install our premium doors or a homeowner looking to upgrade your property, you can contact the Sternfenster team for more information. 
You can reach our expert team by calling 01522 51 25 25 or filling in our contact form. Alternatively, you can receive a bespoke quote and find an approved installer by using our online tools today. 
---