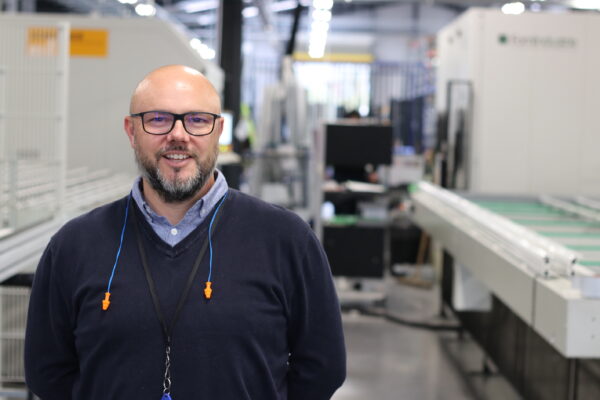 ---
Some people say that we are very good at talking ourselves into a recession, which I think is unfortunately true. Too many people are happy to look for the challenges rather than the opportunities.
And as the market starts to cool after what has got to be one of the most difficult three years of trading, we are hearing the usual doom-laden tales of woe, about how small-to-medium-sized fabricators are going to fail because high input costs and reduced demand are squeezing profits and threatening cash flow
Sadly, the only effect this has is to cause panic, and for companies to react counter-intuitively – i.e. they under-invest, and overstretch themselves. In fact, we are already starting to see that happen.
Let's not sugar-coat the situation. We are in for a tough few months. Some forecasters are saying inflation could peak at 13.3% in October this year, which has been driven in the most part by high fuel prices, high food prices, and the ludicrous jump in the cost of energy – all the things that eat into households' budgets and prevent spending elsewhere, including home improvement.
Taken at face value, and the situation doesn't look that rosy, but don't forget that not all households are affected equally by the squeeze on the cost of living. Many homeowners will be irritated at most by rising costs, and will have money for those refurbishment projects dreamt up during lockdown and beyond. According to the ONS, half of all home improvement spending between 2011 and 2020 came from the upper fifth households by income – these are the people we should be targeting.
At Sternfenster, we have invested in the machinery, infrastructure and product design to meet the increased demand for high-end, high-margin products. We see sustained activity at the top end of the market until at least the end of the year, and we are geared to make the most of those opportunities.
We saw this coming some years back. For example, we were the first UK fabricator to own a Graf Welder, and we now have three at our facility in Lincoln. They can produce a near invisible weld on our foiled StyleLine sashes, and the flush sash option accounts for approximately 40% of all our uPVC business. The demand for colour, too, continues to grow, which we can comfortably meet thanks to continued investment.
Other fabricators are not so lucky. They are unable to make the most of those profitable product lines because the standard white casements they produce, while at volume, don't leave a great deal of wriggle room as input costs rise.
At Sternfenster, we have the capacity to take that high volume work off your hands, so that you can concentrate on the more profitable niche products such has foiled flush sash casements. You will still be making a decent profit on those frames, but you don't have to worry about investment in machinery, or about the continued labour shortage.
And you will benefit from the exceptional service offer that we have built for our installation customers. Specifically, we are seen as a single point of contact for aluminium, uPVC, and glass, and we provide a broad digital marketing support offer, which includes a virtual showroom, production transparency, and business advice.
Despite the negative words of some, there are still opportunities, and we can help you make the most of them.
---