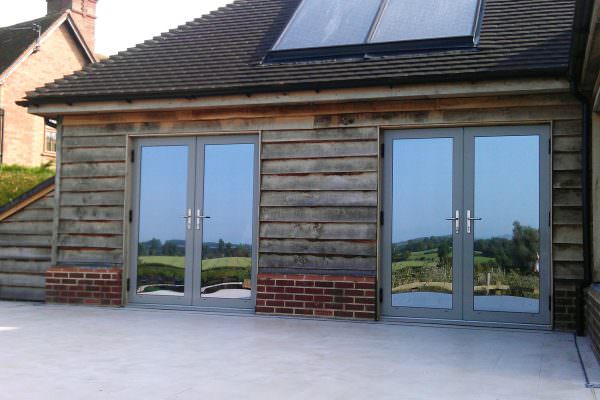 ---
Aluminium French doors are a simply stunning addition to any UK property, creating a beautiful entrance with elegant European flair. These stylish doors are a timeless feature of many properties. In recent years, these stunning doors have had a resurgence, becoming more and more popular with modern homeowners.
At Sternfenster, we work with an incredible range of aluminium French doors which will transform your new build, property development or renovation or your home improvements. Our aluminium French doors are high performance, and they create an attractive feature in any property. The contemporary versions we offer are a world away from the 19th-century originals.
Create a Stunning Balcony with Aluminium French Doors
The versatile design of our French doors is the perfect solution for creating stunning balconies in properties throughout the UK. Perhaps you are working on a new build project and want something to add that extra element of luxury, or perhaps you have a home with a Juliette balcony which can be enhanced with a new installation.
Our aluminium French doors are perfect for opening up your home, making the most of even the smallest space. They come in a variety of sizes, and they can be manufactured to open either inwards or outwards to help make the most of any area. They are sure to be a fantastic addition to your home.
Open Your Property to the Outdoors
The flexibility of these aluminium French doors means that they are also ideal for opening up any property to the outdoors. They blend seamlessly with heritage style, yet have a contemporary feel for more modern architecture.
They are ideal for a beautiful entrance with character and elegance to gardens or terraces, adding an element of chic design. We can expertly tailor our aluminium French doors to suit any property, new or old.
---
---
Maximise the Light in Your Home
One of the key benefits of the aluminium French door in our collection is that it is crafted from high grade aluminium. This ensures that the profile is super strong and as such can be far slimmer than uPVC alternatives.
Properties throughout the UK will benefit from extensive glazed areas which flood the room with natural light, creating a bright and airy space. The floor to ceiling opening is simply exquisite, and for larger spaces, we also offer the option of sidelights to extend the glazing further.
Aluminium French doors can also be used within the home, creating a stunning room divider which ensures there is no loss of light and the feeling of spaciousness is enhanced. The versatility of the French doors we manufacturer is exceptional and ideal for creating a beautiful feature throughout.
Modern Developments for Outstanding Performance
Our aluminium French doors are manufactured using the state of the art Alitherm profile. This innovative design features a polyamide thermal barrier which ensures excellent energy efficiency. These doors are designed for keeping homes warm on even the coldest of winter days, maximising the performance of your central heating.
The precision engineered profile ensures that heat loss is kept to the bare minimum and cold transfer is reduced. Our aluminium French doors offer such spectacular thermal performance. This also helps to make these doors superbly cost effective, as with greater thermal performance, less heating is used, so household bills are lowered.
---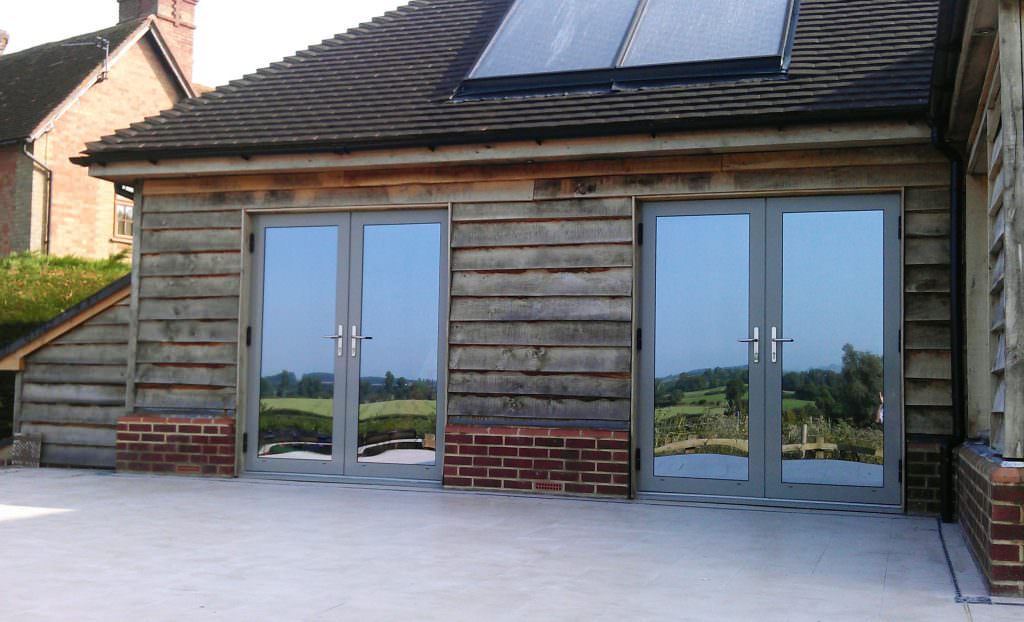 ---
Outstanding Aluminium French Doors Security
Aluminium is one of the most impressive materials for double glazing in the UK. It is naturally robust, ensuring home security is assured. When we manufacture our state of the art French doors, they are specifically finished to ensure they offer the maximum protection against unwanted intruders.
We fit our aluminium French doors with the latest locking mechanisms available, creating an entrance which is not only stylish but ultimately, protects your home and family to the highest levels. A true development of modern times.
Stylised Aluminium French Doors Across the UK
We've already mentioned the versatility in function of our aluminium French doors, but this is not the only way they can be tailored to complement your project or enhance your home. One of the most popular reasons people choose our cutting edge aluminium doors is that they can be tailored with an incredible variety of colour finishes.
Aluminium has a natural beauty which looks stunning, however, we work with the RAL colour palette which ensures true personalisation. We even offer the option of dual colours, which gives an external shade to tie in with the exterior of the property and a different internal look to blend with the home's décor.
---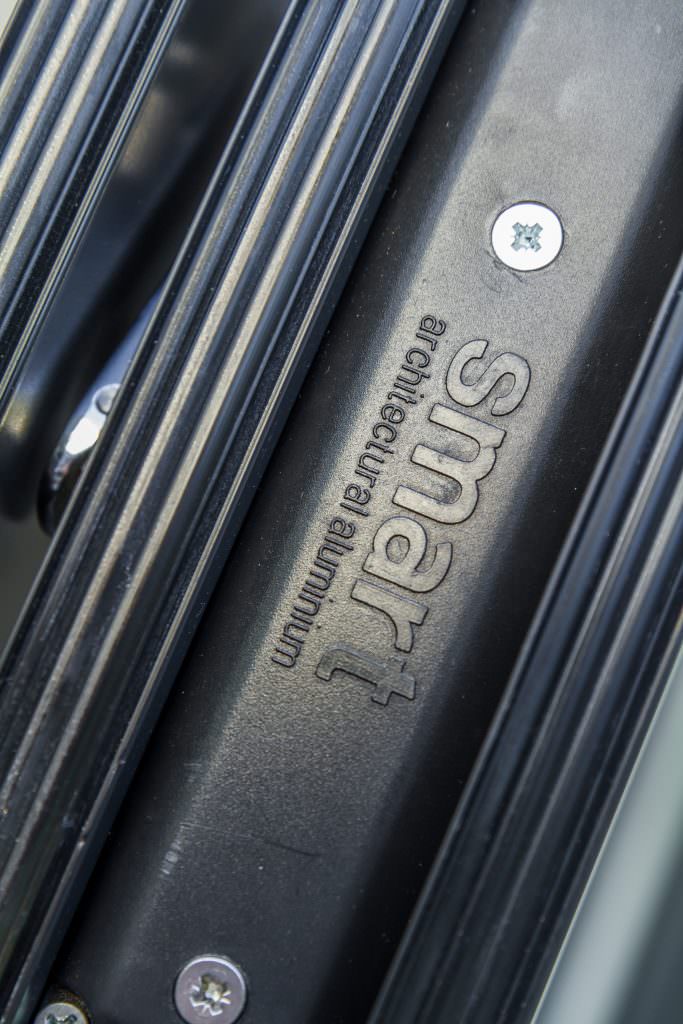 ---
Aluminium French Doors: A Finish That Lasts, Technology to Match
When you opt to install aluminium French doors, you can rest assured that your new home improvements are designed to last the test of time. Aluminium double glazing is a cut above the rest when it comes to long term performance, and can even last for decades rather than years.
The finish is impeccable and is of such outstanding quality, it will never fade, blister or peel, looking as fresh as the day it was sprayed on year after year. These doors will never warp or rot, and unlike uPVC, they don't become brittle after years of exposure to the wind and rain.
The technology we incorporate into our aluminium French doors ensures that they will perform at the very highest levels, protecting properties from the elements no matter how harsh the weather gets.
Aluminium French Doors: Outstanding Design, Yet Low Maintenance
Our aluminium French doors are so exceptional that they will require very little input over the time they are in place in your UK home. They are precision engineered to ensure that the mechanisms and technology are completely protected.
In fact, keeping them at their best is simple. Just give them the occasional clean to ensure any dirt and debris is removed and that is all there is to it. This is simply one of the many benefits of cutting edge design and engineering in the UK
Aluminium French Doors Prices Throughout the UK
At Sternfenster, we work with tradespeople across the UK to ensure homeowners can benefit from our state of the art, quality double glazing products. If you are a tradesperson who would like exclusive access to this incredible aluminium French doors, then please do get in touch and our team will be happy to help.
The double glazing installers we work with are qualified and experienced, which is why we trust them with our fantastic double glazing products. If you are a homeowner looking for new aluminium French doors for your home, you can find an installer through our website and access the superb prices and exceptional quality we provide.
---