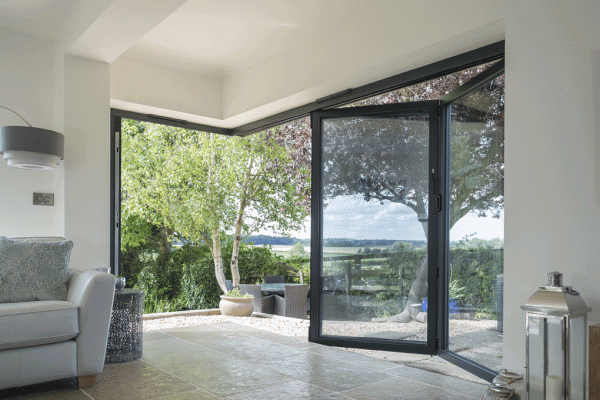 Published 30th June 2018 by Sternfenster Categories:
Updates
---
Bi-fold doors, both uPVC and aluminium, are a cutting-edge door option that have proven themselves to be incredibly popular among homeowners looking to bring something impressive to their property. Available as both internal and external doors, the bi-fold design specialises in offering a seamless connection with a folding operation that leaves 90% of the door aperture free.
To ensure their Approved Installer Network always offers the forefront of quality and design, Sternfenster offers two contemporary and high-performance bi-fold door options. This comprises the aluminium bi-fold door and the Secured by Design aluminium bi-fold door. Easy to use and exceptional quality, they stand as a fantastic addition to any product range.
Alongside their impressive standards of thermal efficiency, security, durability and appearance, bi-fold doors also specialise in offering homeowners a fantastic degree of accessibility. The large door aperture can be combined with an ultra-low threshold (heights can be reduced by up to 25mm), allowing them to serve as a fantastic choice for wheelchair and pushchair users.
---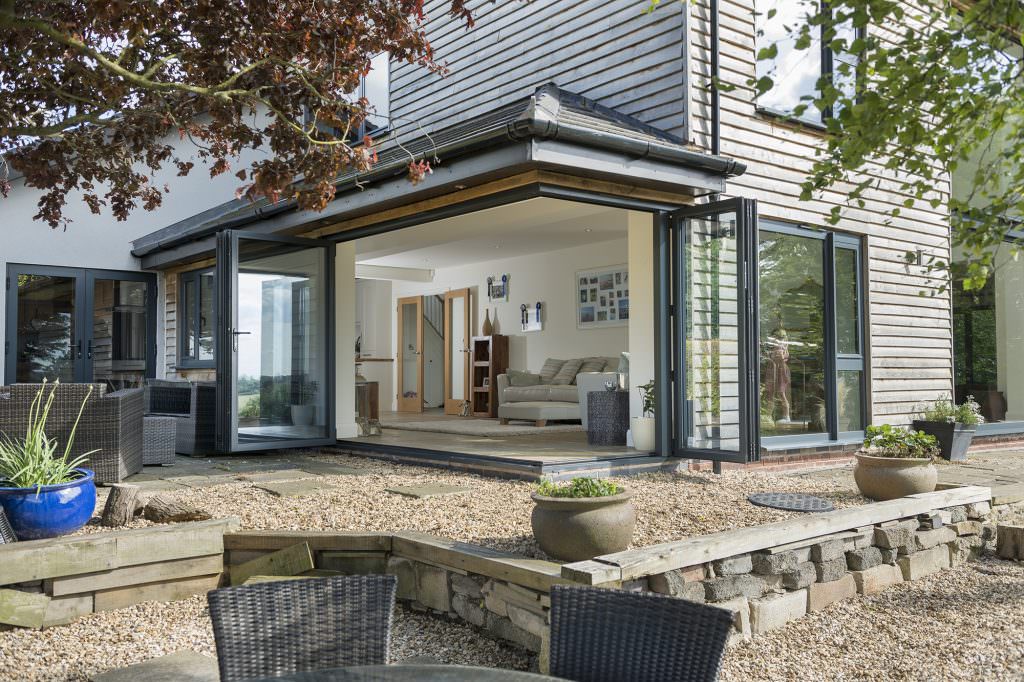 ---
With the Installer in mind, the Sternfenster range of aluminium bi-fold doors can be fitted in a wide range of sizes to suit any home:
Fixed Max Width (mm) 1200mm (per sash)
Fixed Max Height (mm) 2500mm (per sash)
Fixed Max Weight (kg) 100kg (per sash)
Slide Folding Door Max Width (mm) 1200mm (per sash)
Slide Folding Door Max Height (mm) 2500mm (per sash)
Slide Folding Door Max Weight (kg) 100kg
Glazing (mm) 24mm, 28mm, 32mm, 34mm, 36mm double or triple glazed units
Further to this, the Secured by Design aluminium bi-fold door really offers something special to homeowners and Installers alike. As a rarity in the market, this Document L compliant door comprises mitred corners and achieves U Value 1.5W/m²K using 1.0 W/m²K centre pane. All whilst achieving Secured by Design standards of security.
Mike Parczuk, Managing Director of Sternfenster, commented on their aluminium bi-fold door range:
"Bi-fold doors have always been popular, which is why we wanted to go one step further and offer our Approved Installers designs that go above and beyond their traditional counterparts. Our Secured by Design variant, most notably, really allows our Installers to gain a competitive edge when it comes to offering homeowners peace of mind."
Interested in bringing a better bi-fold door range to your product offering? Become a Sternfenster Approved Installer today by giving Sternfenster a call on 01522 51 25 25 or by visiting our Join Our Network page for more information.
---