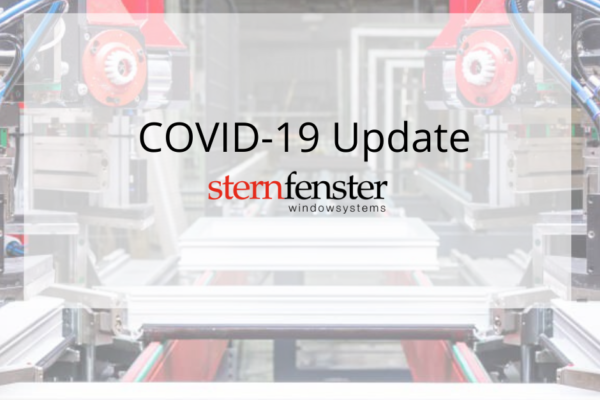 ---
Sternfenster are proud to always place our team, our customers and our installers at the heart of our company. As a family run business, there has always been a human element in everything we do and in these unprecedented times, this has never been more prominent.
Therefore, it is for this reason that we have decided to close our factory and our offices until further notice to protect the safety and security of each and every member of our network. This has been an incredibly difficult decision and one that has not been taken easily or lightly but we believe it to be the right one at this time.
We are still proud to offer a number of exceptional online services to our customers!
For our homeowners: We will still be offering free online quotation services for homeowners using our online design tool. Within a few clicks, you can receive a competitive quote across our full range of products. Life must continue and we cannot wait to help you with your home improvement needs upon our return!
For our installers and trade network: Our digital platforms will continue to operate as usual, including our outstanding lead management dashboard. Our installers can rest assured that during this time, connecting with new customers is as simple as ever. We will continue to post information on SFPlus so that you know what is going on as well as update our social media channels.
Please feel free to use our online contact form for any enquiries and we will be sure to assist you when business resumes. We are thankful for your understanding in these unprecedented times and would like to take this opportunity to thank you for the trust you have put into Sternfenster and for being a part of our exceptional network.
We very much look forward to continuing business as usual upon our return. Until then, remember to stay safe and look out for one another.
– The Sternfenster Team
---