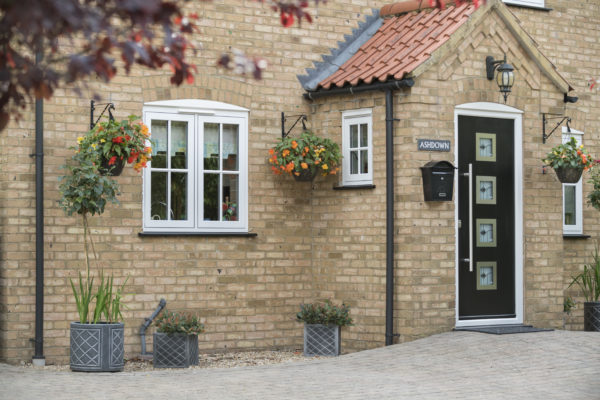 ---
What is the Price of Composite Doors?
Composite doors from Sternfenster are a superb design for any home. If you want an entrance that looks classic, elegant and authentic, you may be considering timber doors. But, instead of fragile wooden designs, composite builds use timber along with several other materials, including uPVC and an innovative GRP skin.
As a result, composite doors can perform more effectively than timber, and even more so over time. While wooden doors can crack, twist and warp due to poor weather conditions, your composite doors will perform for decades. Your entrance could even be 15-20% more efficient than a wooden door, helping you save on bills!
---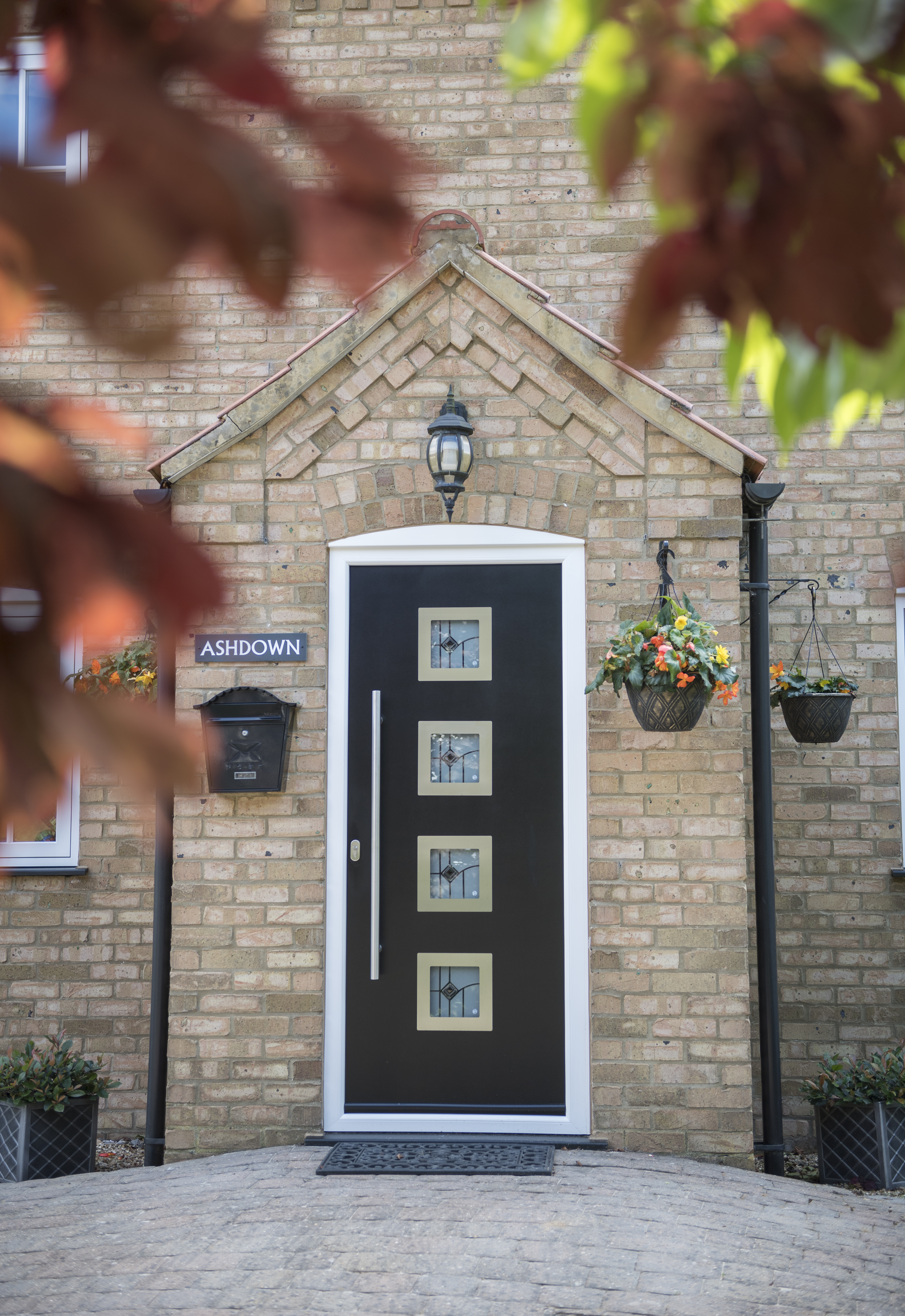 ---
What Makes Composite Doors Right For Me?
Composite doors are a durable design for your home. Your door will have a superb visual impact, thanks to the solid timber core in its design. However, with layers of uPVC and GRP shielding the timber from wind and rain, the look of your doors will last. Because of this, they'll perform without you needing to maintain the doors regularly.
As a Deceuninck partner, we offer their full range of composite doors for your home. Deceuninck's designs have 60% more structural integrity than wooden doors, meaning they're stronger and more secure. Also, you can design our doors in a broad range of colours and authentic finishes to always make them right for your home.
Composite Doors Prices: What Do You Get for Your Money?
Sternfenster's composite doors are a superb investment. Not only do you get a fantastic door for an affordable price, you can also save money over time. Because of their durable, layered design, composite doors have superb insulation. Your door will be 15-20% more efficient than timber doors, meaning superb energy savings.
Also, Sternfenster can help you find trusted installers with ease. We have a wide national network of professional Approved Installers throughout the UK. From there, you can find a company who'll be able to install your doors seamlessly, providing responsive and personalised service.
Price of Composite Doors: Are The Doors Professionally Installed?
Your composite doors will always have professional installation when they're from Sternfenster. Our Approved Installers will come to your home and get precise measurements to ensure your new door has a made-to-measure fit. Not only that, they'll test every component in your entrance to make sure it meets our high standards.
With our network of local installers, we can also offer lower prices for composite doors. Approved Installers are people you can trust in your area, with years of experience fitting new entrances that people adore. As local providers, you can expect to pay lower travel costs and to benefit from shorter wait times too.
Composite Doors: What Am I Paying For?
Composite doors are a design that can give you total peace of mind. Our designs are dense and durable, with a 70mm outer frame as standard and a 2mm GRP outer skin for added toughness. Behind the door, you'll also have advanced multi-point locking systems. As a result, our doors meet high security standards for your home.
How Can I Customise My Composite Doors?
Our composite doors are fully customisable designs, too. Not only can you choose from a range of authentic woodgrain finishes, you can explore our RAL colour range to find a fantastic door for your property. With almost any colour available as part of our range, you'll have the chance to make your new door one-of-a-kind.
---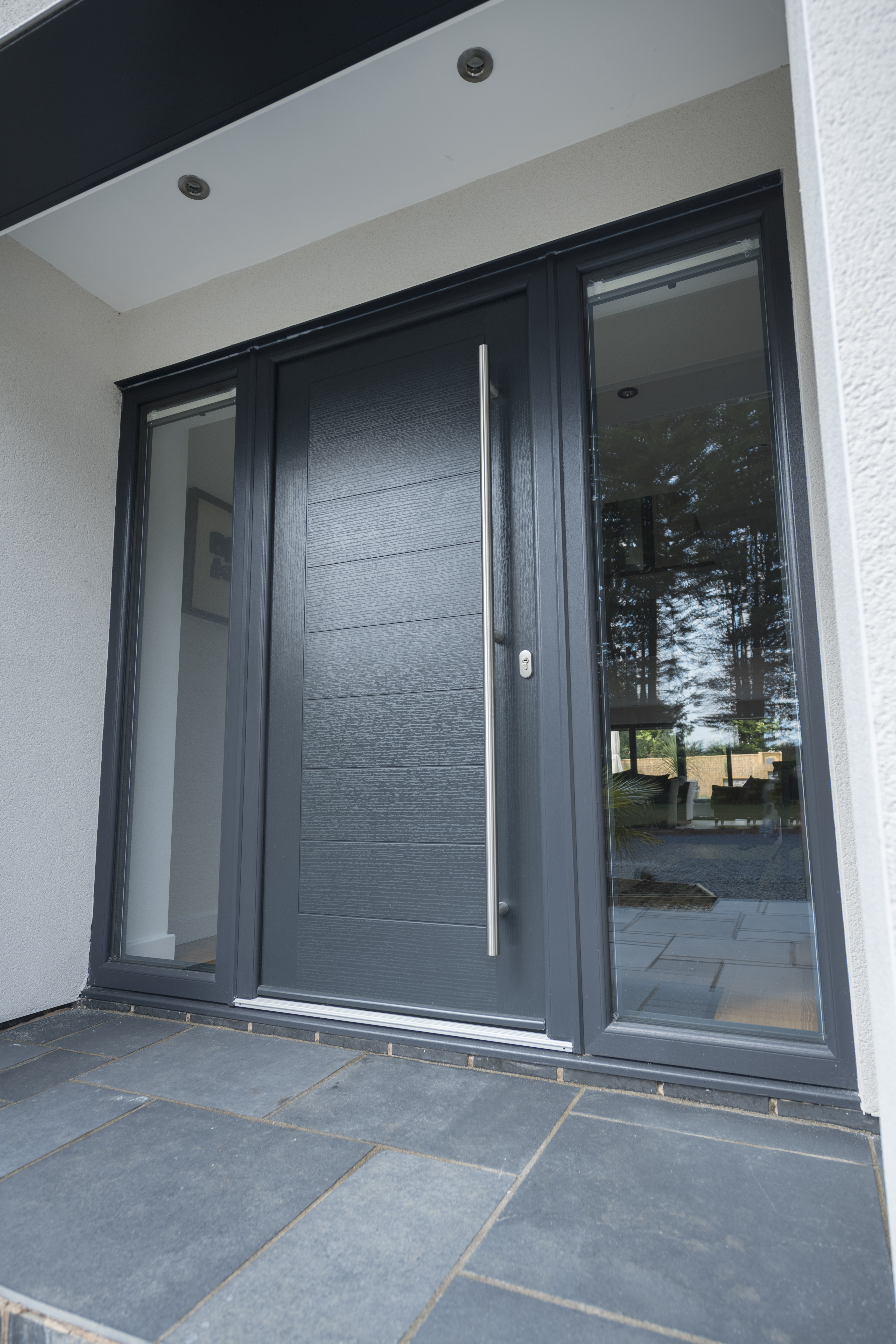 ---
How Do I Measure My Composite Doors?
If you need to measure your composite doors, it can be tricky to get accurate measurements for your home. However, with one of Sternfenster's Approved Installers, you won't have to worry. We can pay your home a visit and take accurate measurements of your doorway to make sure your new entrance has a fantastic, flexible fit.
What Makes My Composite Doors Low Maintenance?
With internal timber, LVL and composite construction, combined with a high-density polyurethane core, our composite doors can last for decades. Also, the GRP and uPVC protect the internal core from bad weather. Because of this, composite doors can stand the test of time, without regular cleaning and maintenance!
---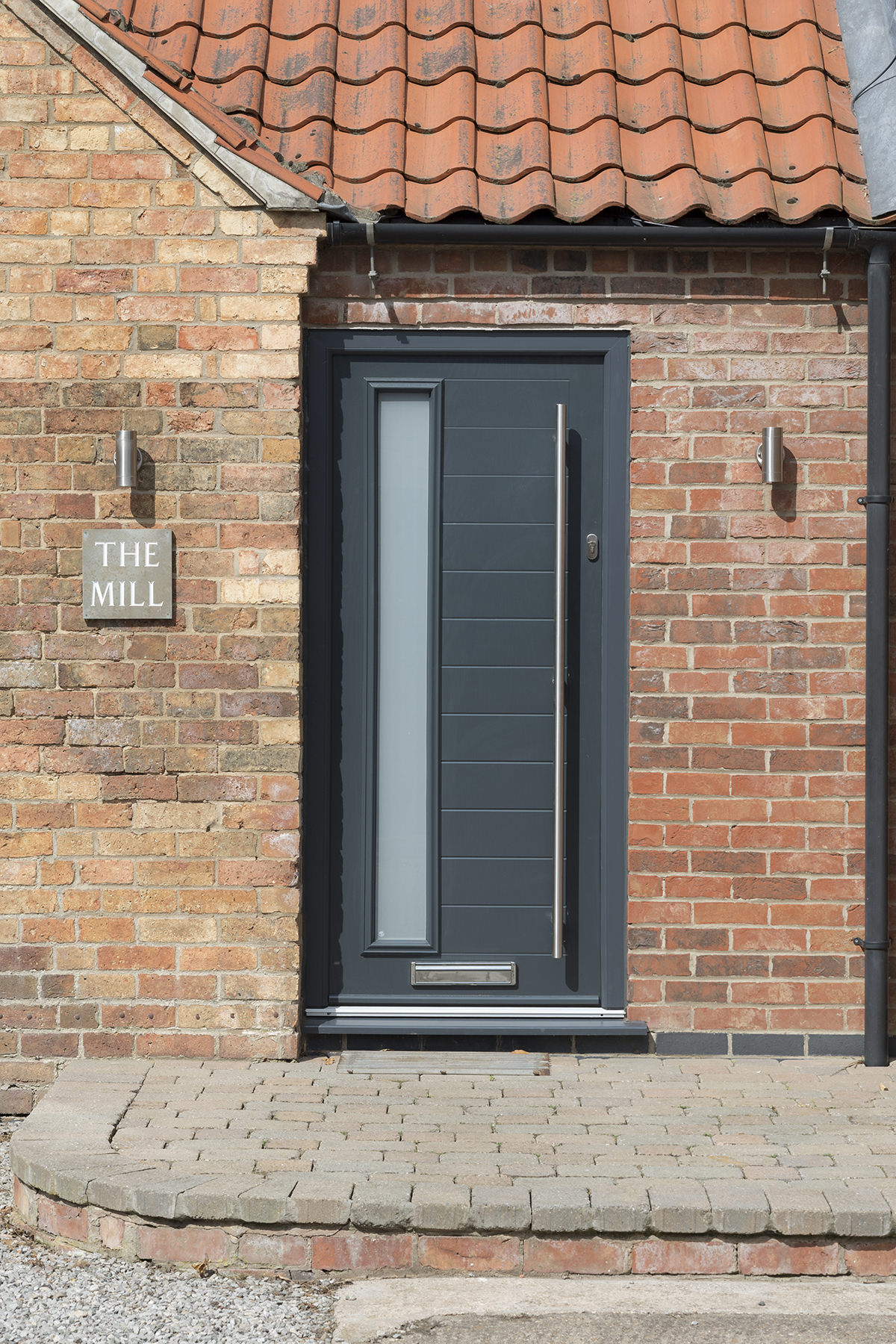 ---
Where Can I Find Instant Composite Doors Prices?
With Sternfenster, you can get high-quality composite doors for your property for far less! All you have to do is use our composite doors prices calculator to get a better idea of how much your dream new door will cost. Also, you can use our dealer search function to find the Approved Installers closest to your home.
As part of the process, you can also design fully bespoke composite doors. From there, our friendly teams will work to meet your precise requirements, creating made-to-measure doors for your property. We tailor all of our designs to your needs every time.
We look forward to working with you at Sternfenster!
---