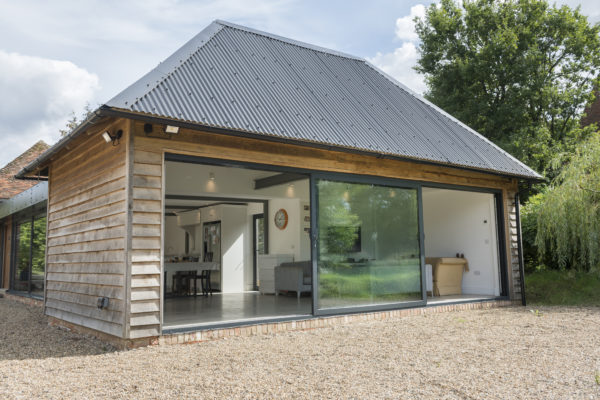 ---
What is the Price of Aluminium Patio Doors?
Aluminium patio doors from Sternfenster have a perfect combination – high-quality design and low prices. With aluminium patio doors, you can transform your living space with a fully glazed new entrance. Our designs have advanced double glazing and slimline aluminium frames, a combination that allows natural light to pour into your home.
Because of this, our patio doors can make your living space warmer and brighter. As a result, you'll also get slim sightlines of the outside world, and your home will feel closer to nature. Also, Sternfenster's aluminium pato doors come in several configurations and feature leading hardware.
---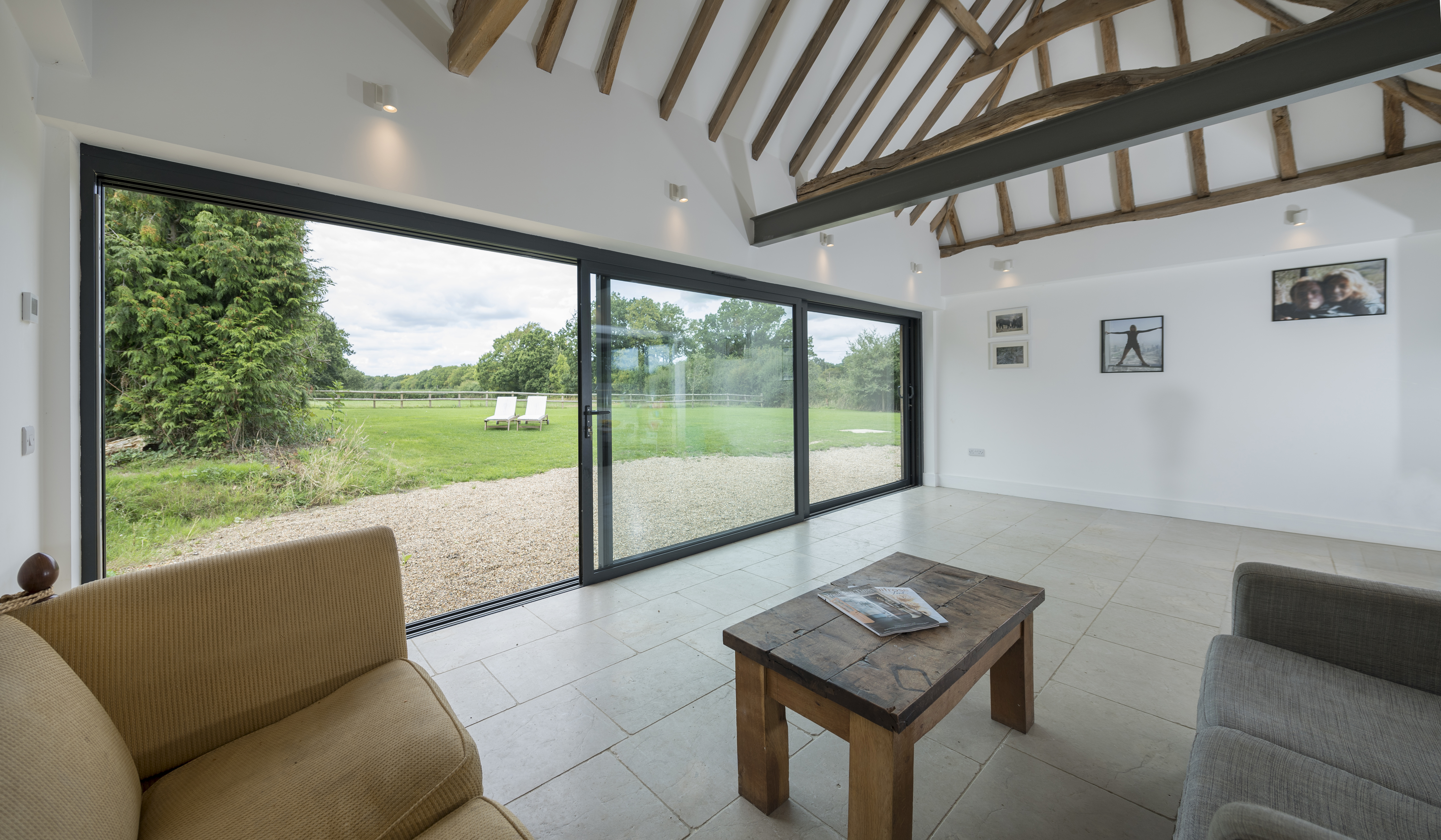 ---
What Makes Aluminium Patio Doors Right For Me?
Aluminium patio doors could be the perfect solution for your home. If you enjoy using your garden but have a narrow door into it, new patio doors could bring your home and others closer to nature. Your doors will have full glazing and open smoothly on an in-line slider to create a seamless transition.
Not only that, your aluminium patio doors will keep you safe from nature when it turns on you. In bad weather, you'll benefit from fully weatherproof, impact-resistant aluminium frames. Supplied by Smart, our aluminium patio doors can last for decades, with no regular maintenance required.
Aluminium Patio Doors Prices: What Do You Get for Your Money?
Sternfenster's aluminium patio doors are intelligent designs for your home. You'll get a broad opening when you want to enjoy nature, and a durable design that protects you when you want the doors closed. You can also customise our doors with a low-threshold option, making your home more accessible for those with mobility problems.
When you work with Sternfenster, you'll get more than just high-quality doors, too. Our wide network of professional Approved Installers covers the whole UK. As a result, you won't have to wait as long to install your doors. You'll get responsive, personalised service from local installers who'll treat your home as they would their own.
Price of Aluminium Patio Doors: Are The Doors Professionally Installed?
As part of your aluminium patio doors quote, you'll get a made-to-measure installation for your new entrance. Not only that, you'll work with qualified installers who can fit your new doors to the highest possible standards. Every component will have to pass their thorough tests before they install your doors in your home.
We also offer competitive prices for our aluminium patio doors installations. We only work with installers that we can trust to offer you a professional, reliable and courteous service every time. And, with our high-performance design, you can be sure that you'll enhance how your home looks and feels every day.
Aluminium Patio Doors: What Am I Paying For?
With our aluminium patio doors, you'll pay for total peace of mind. We fit our doors with high-security multi-point locking mechanisms, keeping you safe from intruders. Locks like these reduce leverage points, preventing burglars from getting inside your home. All of our hardware meets Secured by Design standards to keep you safe.
How Can I Customise My Aluminium Patio Doors?
Sternfenster's aluminium patio doors are fully customisable for your home. We know no two homes are the same, which is why we give you the chance to design doors that are one-of-a-kind. We offer a fantastic range of RAL colours, including Velour White, Caramel, Amazon Green and Desert Gray, all of which shine on metallic aluminium.
---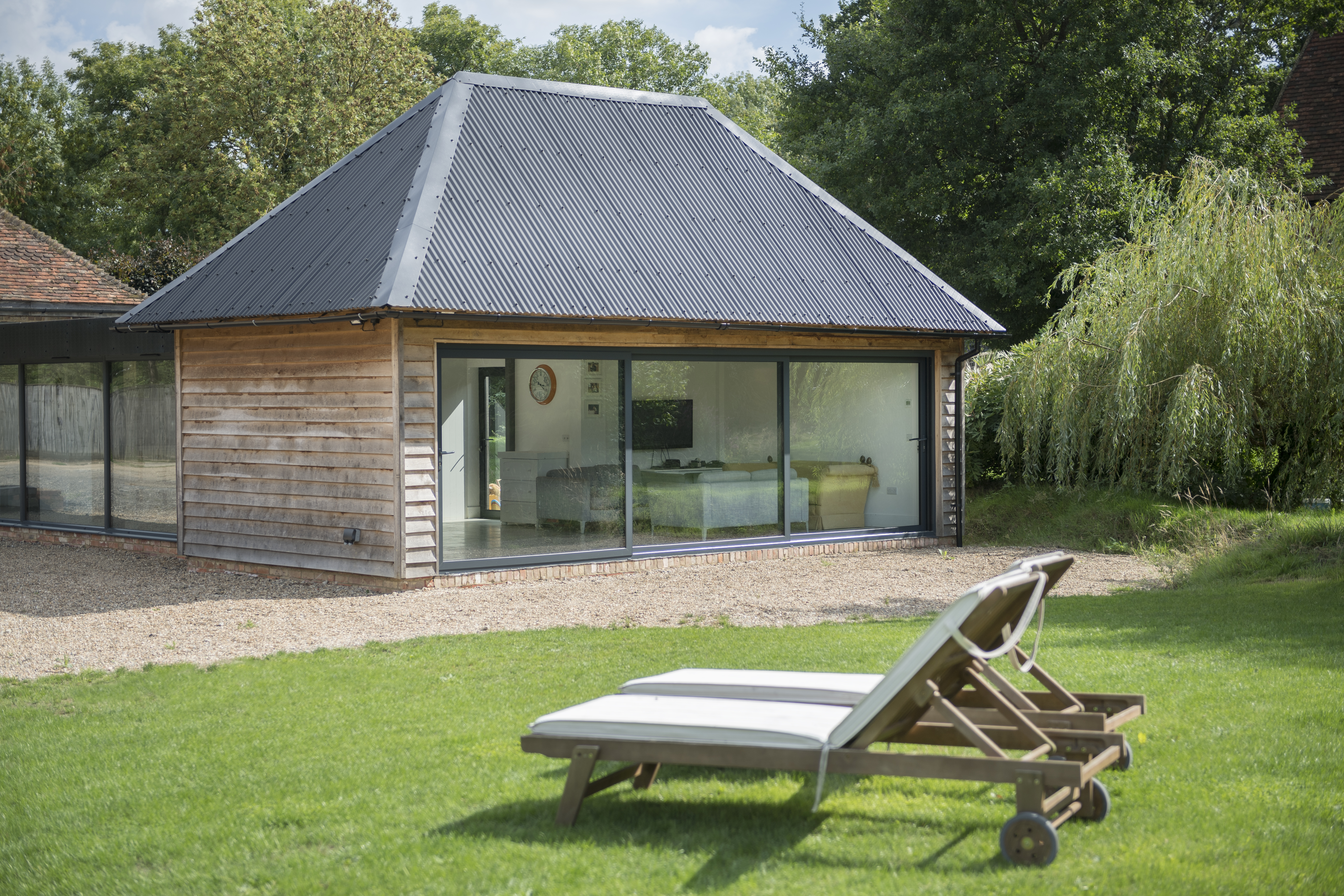 ---
How Do I Measure My Aluminium Patio Doors?
Before you install your new doors, it's important to measure out how big they should be. If you need to measure your doors, take three width and height measurements, subtracting 10mm from the smallest. From there, you'll know the final size of your made-to-measure doors, and allowing a 10-15mm tolerance ensures a flexible fit.
What Makes My Aluminium Patio Doors Low Maintenance?
Aluminium profiles are highly durable for your home. Because of this, your new patio doors will be able to last for decades. Fully weatherproof, these doors won't decay, crack or warp out of shape, ensuring no regular maintenance and years of performance. And, with our competitive prices, you'll get superb value in the long run.
---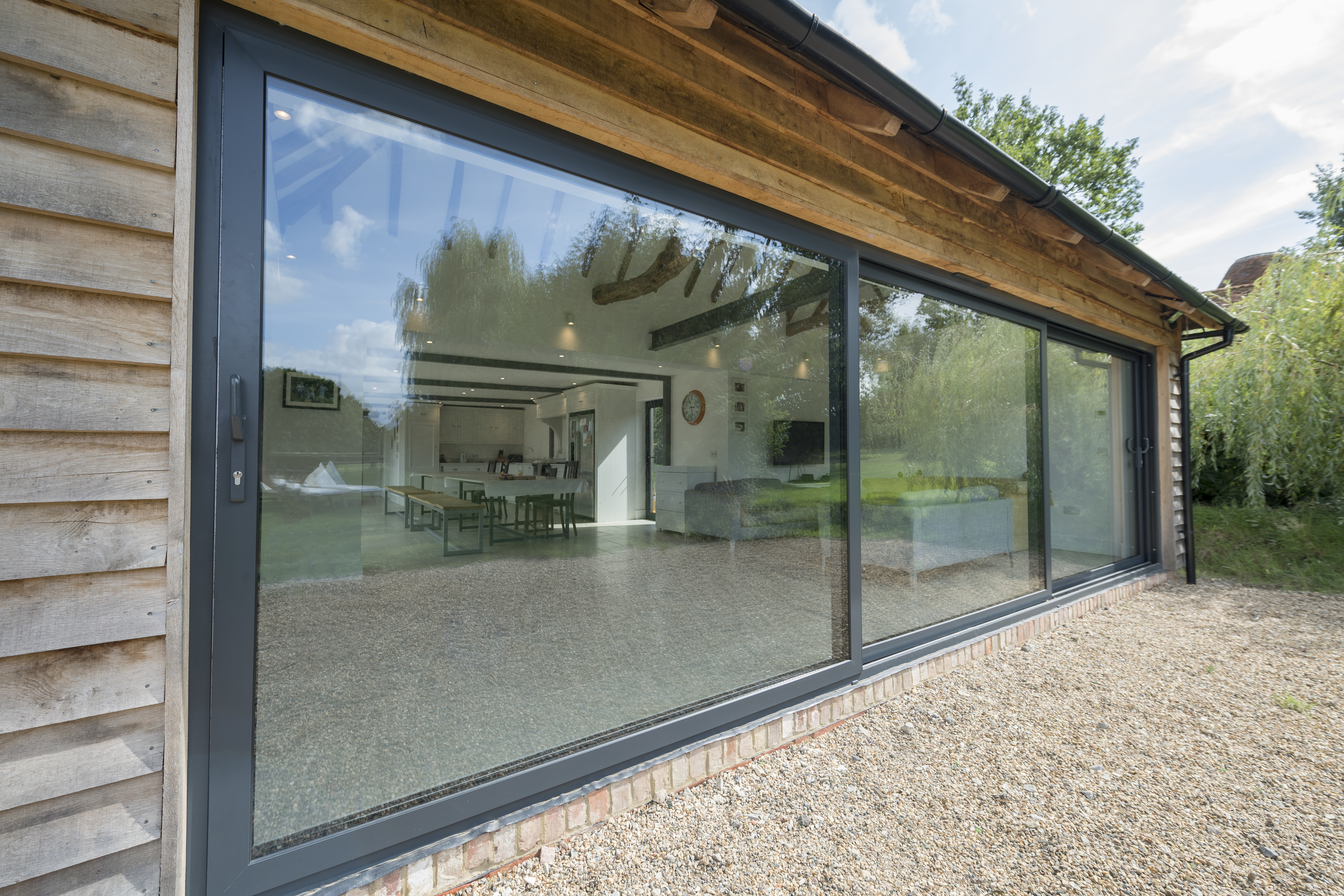 ---
Where Can I Find Instant Aluminium Patio Doors Prices?
At Sternfenster, we make it easy to install aluminium patio doors for lower prices wherever you are. With our aluminium patio doors prices calculator, you can find highly competitive quotes for bespoke, brand-new doors. Alternatively, you can use our dealer search function to find an Approved Installer near you.
You'll be able to invest in unique aluminium patio doors every time, too. All of our builds are bespoke, and you can speak to all of our Approved Installers to make sure you get a made-to-measure entrance to suit your precise specifications. Our doors are tailored to your needs, no matter what those needs are.
We look forward to hearing from you at Sternfenster!
---