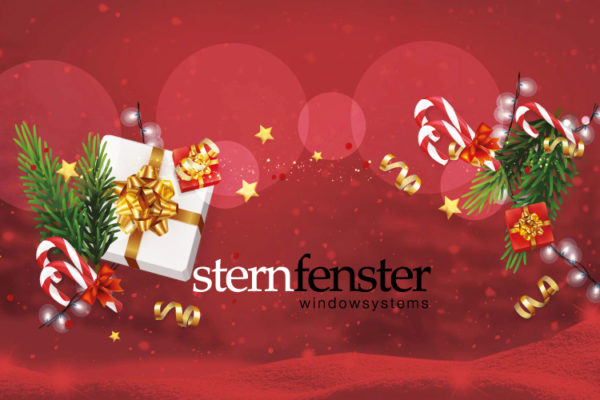 ---
With the new year creeping nearer every day, the holiday season seems the perfect time to reflect on the year that is drawing to a close. The past year has been a roaring success for Sternfenster. From winning awards to launching exciting new ventures, Sternfenster has excelled across the board in 2019.
Over the past year, the Sternfenster community has continued to grow. The Approved Installer Network now boasts more members than ever. This success means Sternfenster have helped an even greater number of installers deliver quality products and efficient service to their customers. It's all part of Sternfenster's commitment to helping you help homeowners.
As part of Sternfenster's dedication to their Approved Installers, they also launched a range of stunning retail and corporate videos. These materials are fantastic ways to help installers make sales and gain more in-depth knowledge of the Sternfenster product range. 2019 also saw the launch of Sternfenster's Secureplus warranty. This exclusive guarantee covers installers and helps them support homeowners, should an intruder enter the home due to underperforming hardware.
In an effort to ensure that news of Sternfenster's fantastic benefits reached as many people as possible in 2019, Sternfenster launched their presence on LinkedIn. With over 170 people now connected to the page, it's safe to say that Sternfenster's aim has surely been reached. Head over to the page and take a look at the latest news.
Just because 2019 is coming to an end, does not mean that Sternfenster have any intention of slowing down. In November, Sternfenster announced that they will be launching their brand new aluminium window in January. The Alitherm 300 is a slim, strong and secure window that boasts excellent performance and superior style. This new product is definitely worth shouting about.
Finally, Sternfenster has been keeping up their reputation for excellence throughout 2019. They won the highly sought-after 'Employer Of The Year Award' at the Lincoln Business Awards and the 'Product Of The Year Award' at the Lincoln Construction Awards. As if that weren't enough, they also won 'Fabricator Of The Year' at the renowned G19 awards. These accolades just go to show that Sternfenster is the best choice for employees, installers and homeowners. With such dazzling success in 2019, Sternfenster have high hopes for 2020.
If you'd like to be part of Sternfenster's success by becoming part of their Approved Installer Network, please get in touch, they'd love to hear from you! Fill in their online contact form or email them on sales@sternfenster.co.uk.
---