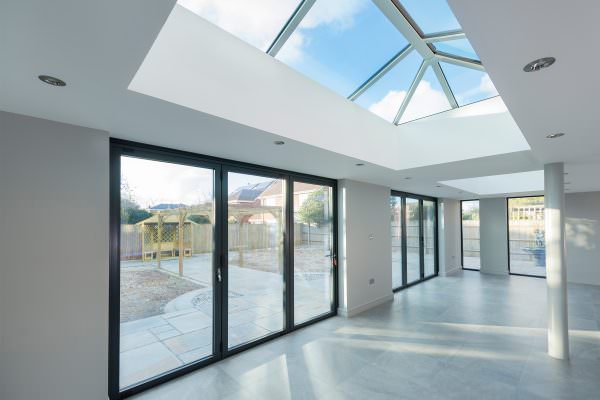 ---
As the market has progressed over the years, so have the products that are on offer. In turn, this has risen homeowner expectations exponentially. To meet this standard, Sternfenster has recently added the Stratus aluminium lantern roof to its product range, allowing Approved Installers to offer something special to their customers.
This roof lantern brings the best in function and form to illuminate any room in which it is installed, making the most of aluminium's slimline frame to let in large amounts of natural light allowance. This includes a fixed 20°, allowing for discrete top caps and internal covers, and a ridge that is 66% smaller than standard roof lantern systems.
Extending beyond their initial style, this roof lantern also achieves an impressive degree of thermal efficiency. Members of the Approved Installer Network will be able to gain a competitive edge, enjoying the benefits of a roof lantern design that is 65% more thermally efficient than other roof lanterns on the current market.
---

---
A modern design not only brings fantastic performance, it also allows Installers to enjoy a potential reduction in their after sales. By combining premium grade materials and modern manufacturing techniques, these roof lanterns comprise a hard-wearing aluminium exterior for impressive aesthetics and a lasting lifespan.
To meet customer tastes, this roof lantern can be installed in a choice of three stunning designs: with a maximum size of 3m x 6m. This means that the roof lantern can be tailored to suit a choice of property styles and sizes, traditional and new build alike. Installers will also be able to offer their customers peace of mind, as this roof lantern achieves exceptional structural integrity.
To bring the right finishing touch, Installers can offer these roof lanterns in two distinct colours. The Crisp White (RAL 9016) and Anthracite Grey (RAL 7016) each offer their own distinctive charm, complementing homes in different ways. To ensure quality and to reduce after sales, all colours are applied with a highly durable coating to ensure they don't flake or peel over time.
Offering a wide range of high-performance features, alongside a design that has the installer in mind, this roof lantern is the ideal way for Installers to offer their customers more. If you're interested in becoming a Sternfenster Approved Installer, give Sternfenster a call on 01522 512 525 or visit www.sternfenster.com/join-our-network/ for more information on how to join.
---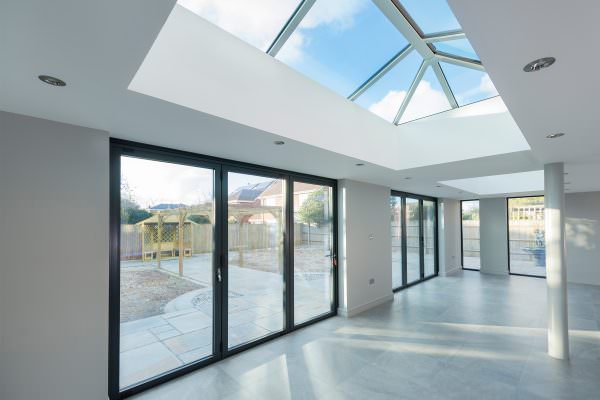 As the market has progressed over the years, so have the products that are on offer. In turn, this has risen homeowner expectations ...