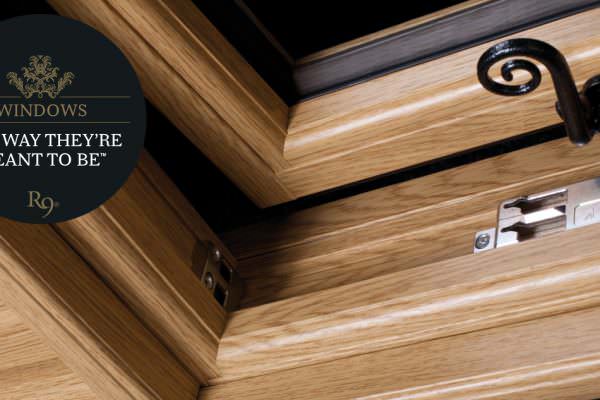 ---
High Demand for Revolutionary Manufacturing Process
Following a recent investment in state-of-the-art machinery that allows for a revolutionary manufacturing process, Lincoln-based Sternfenster has reported a 48% increase in demand for its high-end Residence 9 Window.
Sternfenster is the only fabricator in the UK to offer the popular nine-chambered window in three manufacturing options, from the conventional welding method, to mechanically-jointed frames put together by skilled craftsmen, and through to the all-new seamless welding process.
Managing Director, Mike Parczuk, said: "We have one of the largest portfolios of windows and doors available from a single UK fabricator in both uPVC and aluminium."

"Our investment strategy places us a step ahead of the market, and our latest innovation has attracted a huge interest from installers. Our Residence 9 with a seamless welded corner is unlike anything produced before – aside from the impeccable finish, the sash and outer frame are also stronger than those manufactured in the conventional way."
The response so far has exceeded all expectations, as Steve Lane, Sternfenster's National Sales Manager, explains:
"We've had amazing feedback from our clients and the end-consumer. The result is an even better premium window, that's stronger and extremely well finished, allowing our clients to offer a truly unique product. There are simply no more protrusions when running your hand over the corners of the frame, it feels and looks incredible."
Sternfenster's strong sales of Residence 9 since the launch of its new version uncover both the market's interest for product innovation, as well as an increasing appetite for premium windows.
Steve concludes: "The market is on the rise, and we're ideally positioned to offer our clients the right tools to make the most of it. Our seamless Residence 9 window is providing a competitive advantage for installers to use in this flourishing market and we're constantly developing new products and improving existing ones to make sure that head-start is maintained."
For more information contact Sternfenster on 01522 512525
---