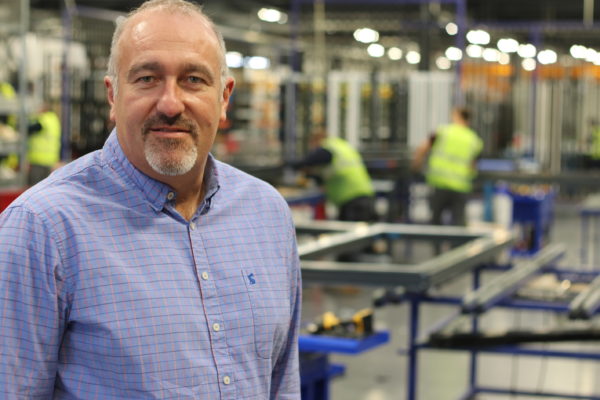 ---
I'm going to start by saying that things still look pretty good. Our customers are busy (probably if we're honest, still a little too busy), and the housing market remains strong, with house price growth, according to the Nationwide, up 2.1% and 11% annually.
That's important because we know confidence and activity in the housing market drives investment in home improvement.
There's a growing consensus that the Stamp Duty holiday, other than costing the taxpayer £4.7bn in lost tax revenues, didn't artificially inflate the housing market after all.
That, according to the Resolution Foundation, was happening regardless of tax breaks, and was something singularly attributable to the fact that we've spent a stack more time at home/Locked in them, since COVID first rolled in onto our shores.
Order books look good, people have work into the new year. The only – and continuing challenge – is the supply chain – ours, yours, and us as part of it (again, we're sorry that our service levels aren't where we would expect them to be, but we are doing our best).
We believe things may get a little better. Glass supply may start to ease in the months ahead as float lines, down since May for cold repair, come back online.
As for everything else, steel, hardware, composite doors, polyamide thermal breaks? Well, we hope it's going to get better soon, but I'd suggest we're in for more of the same through to the end of Q1 at the earliest.
That, as I've said, makes margin protection important in the short term. Costing and pricing jobs to give yourself room to accommodate delays and price increases.
I want, however, to focus on what happens next? The demand in home improvements has been driven above all by the fact that our lives, for much of the past two-years, have revolved almost entirely around the home.
Freedom Day (19th July) didn't deliver a radical shift overnight in our behaviour, but it did start the ball rolling. People started to turn their attention from home decking and patio projects to the gym, with memberships significantly up in the first few months since the easing of restrictions.
Searches for holidays for 2022, particularly those in the UK, were up 77% last August, on the same time in 2021. People are eating out in restaurants, going back to pubs and sporting events.
The end of September is also the time that thousands of companies, are expected to lead the push to get workers back into the office, or at the very least some hybrid form of working.
So if we aren't in our homes as much going forward, can we be expected to be willing to spend at the same levels as we have for the best part of two-years, when we've had nothing else to do?
I'm not suggesting for a moment that we should be panicking but reminding ourselves how we generate leads and what homeowners are going to want from us going forward, is sensible.
For me that's about two things. Professionalism and product. Homeowners will have had some great, but also not so great, experiences in the last 18-months.
As we come out of the boom and return to more normal levels of demand, professionalism and customer experience, will win – and lose – retailers, business.
We continue to invest in tools which support our customers in establishing a professional approach from the fist touch point with the consumer.
We're launching a new Proposal Builder, which literally does 'what it says on the tin'. Our customers can upload images, their own branding, terms and conditions, and create professional proposals in minutes.
As soon as the homeowner comes back with confirmation and a deposit is paid, the order is instantly transferred to our customer CRM, EasyAdmin, where it can be sent directly to production. What it means is that process is simplified and managed right from the very first point of contact.
And it's going to be about product. We've seen sustained growth for foils throughout COVID. Sales of flush casements and aluminium have also increased.
We're shifting to spend less time in them, but Lockdowns have changed the way that we see our homes and what we want from them.
We should expect from next year (assuming we don't see new variants, new waves – and new restrictions) that we are going to be competing for consumer spend.
We shouldn't be fearful about that. It represents a return to normality, which after the last two years I'd suspect most of us would take any day.
That does mean, however, that we need to consider the things that in 'normal circumstances' we would 'normally' do. Lead generation, an evolving product offer – and most importantly a professional service. It sets the good businesses from the bad. We're committed to investing in a product offer, service and the tools that will help our customers deliver that offer and service to the homeowner.
---